Dragon Ball Episode of Bardock Spinoff Manga Gets Anime
---
Quote:
Originally Posted by Anime News Network
Production of an anime adaptation of Dragon Ball Episode of Bardock, the Dragon Ball spinoff manga that Naho Ōishi serialized in Shueisha's V Jump magazine in three installments earlier this year, has been green-lit. The anime is part of the launch of the "Dragon Ball Force Project."

The Dragon Ball Episode of Bardock manga was inspired by Akira Toriyama's original Dragon Ball manga and the Dragon Ball Z Special 1: Bardock, The Father of Goku television special that aired in 1990. The spinoff manga follows a side story about Bardock, the father of the extraterrestrial Saiyan child who would be known as Son Goku. The manga ran from June to August of this year.
Remember that three chapter Bardock manga short that came out this year, yeah, that same manga is getting an OVA. It wasn't that great, questionable if anything, now that its considered as canon the whole idea of the legendary super saiyan has lost its luster.
__________________
"Pirates are evil? The Marines are righteous? These terms have always changed throughout the course of history! Kids who have never seen peace and kids who have never seen war have different values! Those who stand at the top determine what's wrong and what's right! This very place is neutral ground! Justice will prevail, you say? But of course it will! Whoever wins this war becomes justice!"
― Donquixote Doflamingo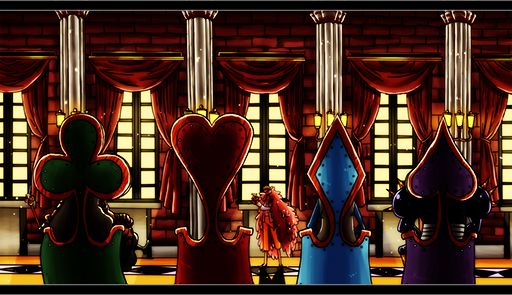 *Ex-Kakashi87*