One Piece Anime's 2-Hour Nami Special to Air in August
---
Quote:
Originally Posted by Anime News Network
Toei Animation announced on Monday that an all-new television anime special, One Piece Episode of Nami: Kōkaishi no Namida to Nakama no Kizuna (One Piece Episode of Nami: Tears of a Navigator and the Bonds of Friends), will air on Saturday, August 25 at 9:00 p.m. (The One Piece television anime series normally airs on Sunday mornings.)

The story segment about Nami's home village, which figures heavily in the One Piece television anime's ongoing Fishman Island arc, is recreated with all-new animation. Nami steals the Merry Go (Going Merry) pirate ship from Monkey D. Luffy and the rest of her shipmates and seemingly abandons them. Luffy and the others give chase and eventually track Nami to Cocoyasi Village (Coco Village).

Hirohiko Uesaka, the head writer of the television anime, is credited with the special's script, while the television anime's animation director Yukiko Nakatani designed the characters in the special.
Sweet! This was the arc that pretty much 100% sold me into One Piece and its getting a 2-Hour TV special with animation remake. Can't wait to see this.
__________________
"Pirates are evil? The Marines are righteous? These terms have always changed throughout the course of history! Kids who have never seen peace and kids who have never seen war have different values! Those who stand at the top determine what's wrong and what's right! This very place is neutral ground! Justice will prevail, you say? But of course it will! Whoever wins this war becomes justice!"
― Donquixote Doflamingo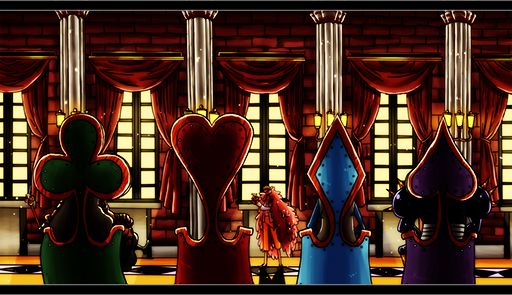 *Ex-Kakashi87*