The Uchiha Mikoto FC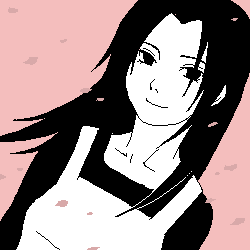 Name: Uchiha Mikoto / うちはミコト
Registration ID: 005348
Birthday: June 1st, Gemini
Blood Type: A
Height: 162.6 cm
Weight: 48.9 kg
First Manga Appearance: Chapter 145
First Anime Appearance: Episode 84
Hidden Village: Konohagakure
Rank: Jounin
Age: 35 (at time of death)
Welcome to The Uchiha Mikoto FC !
Uchiha Mikoto is also known as Uchiha Fugaku's wife, and Sasuke and Itachi's mother. But unfortunately she along with the clan was slain by her eldest son, Uchiha Itachi.
If you are a fan of Uchiha Mikoto, this is the place. Fel free to join and discuss everything you want about her.
Owner:
Jiyuu_Carleen
Co-owner:
Members:
Banner(s):