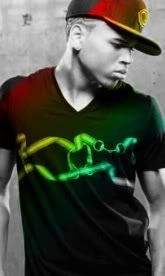 Hey,hey! Ish me, YoungBoyChrisLover herez! This is my very first FC so please, don't be hatin' on me! Yeah, that's right. I went there! Haha, just kiddin' guyz! Soo, this fanclub is dedicated to the fione piece of an ass singer, CHRIS BROWN! I lubb all of his songz. Soo, please ENJOY!
Here are the Rules:
1. Please don't SPAM.
2. Please be nice to all members of the forum.
3. I said it once and I'm gonna say it again, have fun and ENJOY
!
Here's the sigs (Please put it in your sig once you've joined):