We're one week away from crowning the winner of RuPaul's Drag Race Season 10. But after getting two seasons back-to-back, we're about to go through some major Drag Race withdrawals. The best cure for our post-Ru blues, though, is to simply look to the future in anticipation and excitement. And what better way than to predict which queens will bless our screens when they return for All Stars 4.
We're naturally hoping the fourth season of the fan-favorite franchise is a little more All Stars 2 (one of the best seasons of Drag Race of all time) and a little less All Stars 3 (#JusticeForShangela). So we've taken the liberty of combining a list of the 10 queens we need to see enter the workroom doors once more in order to make it the best All Stars season yet. (Editor's Note: Miss Vanjie must return for Season 11, so the iconic queen will not appear on this list. But she's always walking backward through our hearts.)
Kim Chi
Season: 8 (Runner-Up)
Reason: Kim Chi may not have been the best dancer or actress — in fact, she could barely walk in heels — but the Korean queen made it all the way to the finale anyway. And that's because she turned out some of the best looks that the show has ever seen. Kim also has a great sense of humor, which popped up a few times during Season 8, but has since found a place to truly shine on social media. Her unique looks and loveable personality already make her worthy of a crown, and if she has improved in other areas, she could truly chop suey the competition once and for all.
Chances of Appearing: High. She's popular in the Drag Race fandom and has no reason to turn down the higher booking fees that come with an All Stars appearance.
Latrice Royale
Season: 4 (4th Place/Miss Congeniality), All Stars (7th/8th)
Reason: This is a dark thought, but there's a chance that newer members of the Drag Race fandom don't know who Latrice is, and that is not the kind of world I want to live in. Latrice is one of the most beloved queens in the history of the series, and she has the title of Miss Congeniality to prove it. But at this point, Season 4 was over six years ago and her appearance on the original All Stars was cut far too short. The children need to know the magic of the large and in charge, chunky yet funky queen and she deserves to appear in a season of All Stars that doesn't pair the queens up for the entire season.
Chances of Appearing: Low. Sadly, producers are likely to cast queens who never appeared on an All Stars. But if Season 1 winner Bebe Zahara Benet can return, surely we can recycle an All Stars Season 1 queen as well.
Miz Cracker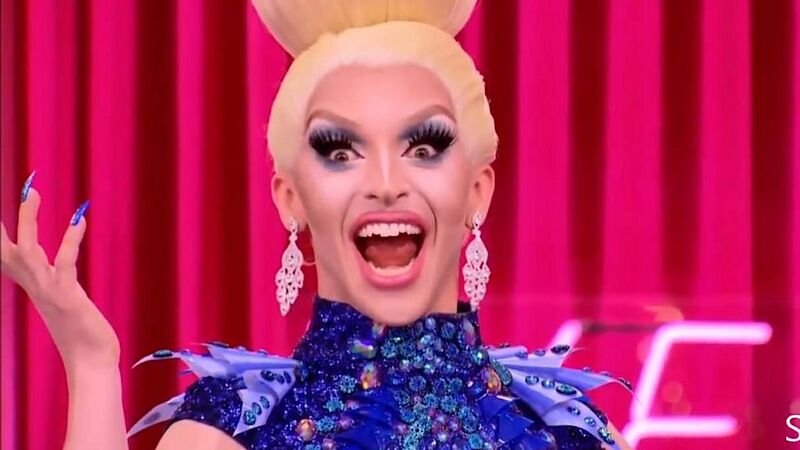 Season: 10 (5th Place)
Reason: A huge fan favorite throughout Season 10, fans were less than pleased when Miz Cracker was forced to sashay away right before making it into the final four. But the second she was eliminated, viewers eased their broken hearts by campaigning for her to appear on the next iteration of All Stars. The Jewish Barbie on bath salts seemed like a frontrunner from day one of Season 10, but her penchant for overthinking eventually got her into trouble. If she's learned from her mistakes after watching herself on the show, she's easily a contender for the crown.
Chances of Appearing: High. If Season 10 is included in the next round of All Stars, then Cracker needs to be a part of it.
Ongina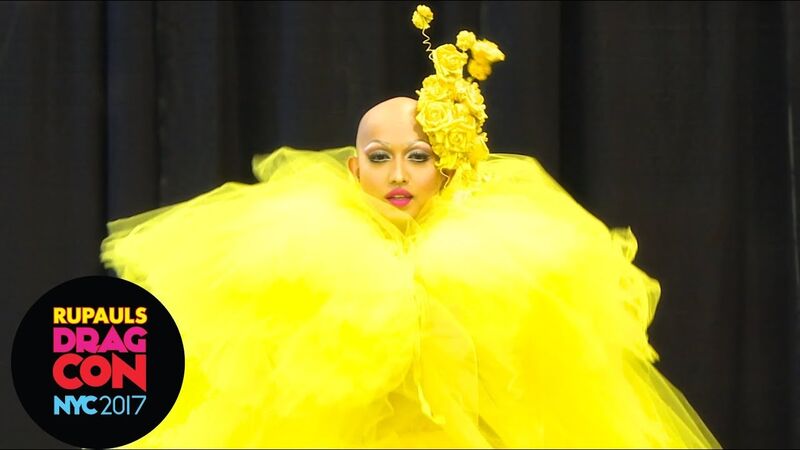 Season: 1 (5th Place)
Reason: There seems to be at least one queen from the early years of Drag Race on every season of All Stars, and Ongina is the contestant that fans have been calling for. The Filipino queen made history when she came out as HIV-positive in an emotional episode of Season 1, but her talent extends far beyond her diagnosis. Ongina is known for her fashionable looks and for being the first queen to walk the runway without a wig. (Sorry, Sasha.) It's time for new fans of the series to get to know the beloved bald queen.
Chances of Appearing: High. If they continue to include an OG queen on All Stars, they should give the fans they one they've been asking for.
Gia Gunn
Season: 6 (10th Place)
Reason: When Gia Gunn hopped off the boat like fresh tilapia and entered the competition on Season 6, Drag Race was never the same. The queen's hilarious catchphrases (both intentional and unintentional) were a hilarious addition to the workroom. But after exiting the show, Gia came out as trans and has since been an ambassador for the transgender community. It would be fantastic to see her compete again, to get those hilarious one-liners while seeing how she's grown both as a drag queen and as a woman.
Chances of Appearing: Low. While her time on Drag Race was nothing short of iconic, her early exit may mean she'll have to wait until at least All Stars 5 or 6 to shine again.
Valentina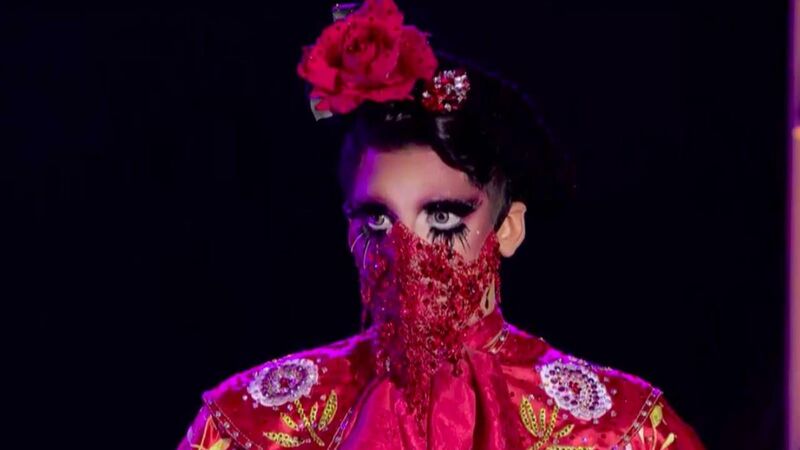 Season: 9 (7th Place)
Reason: As one of the most polarizing queens in Drag Race history, Valentina is the type of contestant that All Stars was made for. After instantly becoming a frontrunner in Season 9 for her gorgeous looks and mesmerizing smile, Valentina fell from grace when she infamously wore a mask during a lip sync for her life. She didn't know the words to the song and the moment was one of the most shocking in Drag Race history. Following her elimination, rumors swirled that Val was a diva at events and was rude to her fellow cast members. It may have been an epic fall from grace, but she still has a giant fanbase, so a return to the competition could be the perfect way to solidify her image, one way or the other.
Chances of Appearing: High. This is a no-brainer. The controversial queen must return.
Adore Delano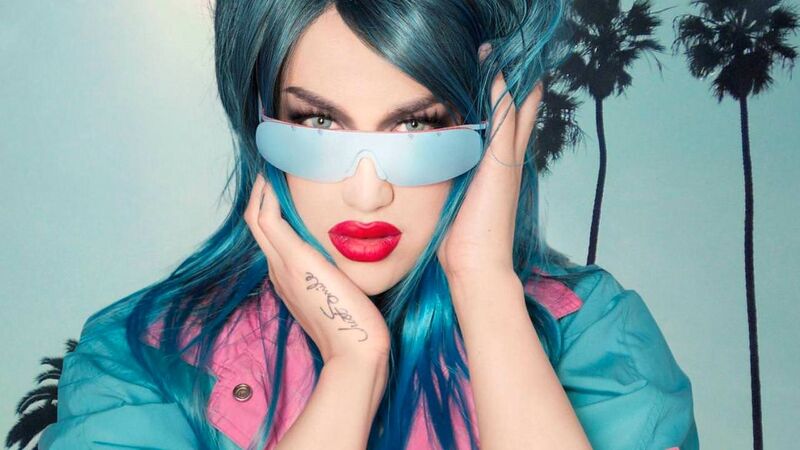 Season: 6 (Runner-Up), All Stars 2 (9th/Quit)
Reason: Adore is one of the most popular contestants in all of Drag Race history, not to mention one of the most successful. (The party queen is one of the best-selling recording artists to come out of the show.) So, naturally, fans were devastated when Adore quit All Stars 2 in the second episode, unable to handle the pressure of harsh critiques. During the reunion, Adore explained that she was going through a hard time in her personal life and wasn't mentally strong enough to deal with the competition again. RuPaul gave her an open invitation to return though, and fans are desperately hoping she takes it.
Chances of Appearing: Unclear. Producers would surely love to have her back, but does she feel ready to walk into the workroom once more?
Jasmine Masters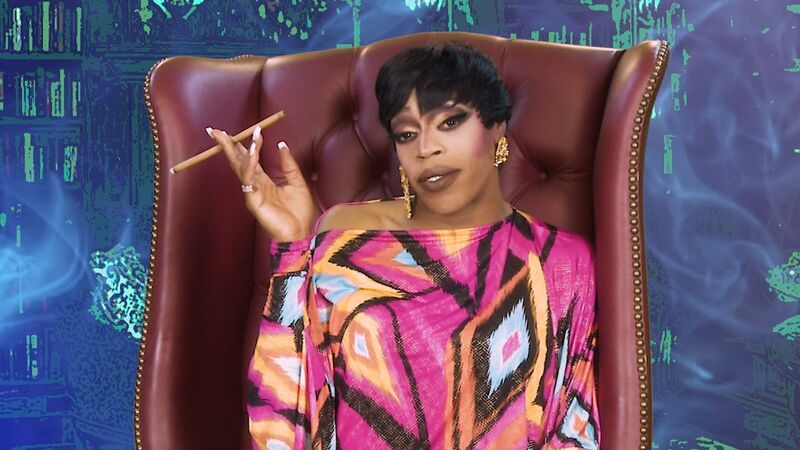 Season: 7 (12th Place)
Reason: Jasmine Masters struggled during her original run on Season 7 of Drag Race and also faced horrific racist abuse on Twitter while the show was airing. While most people were quick to write her off, she has since gained a huge fanbase on social media thanks to becoming a meme queen and hosting hilarious rants on Instagram Live. It would be great to see her in the competition again now that fans realize how funny she is, and perhaps she could enter with a more positive attitude (making her more willing to throw on a beard, if that's what RuPaul asks).
Chances of Appearing: Low. Seeing as Jasmine released a video in 2016 announcing that "RuPaul's Drag Race has f–ked up drag," it's not very likely that producers are dying to have her back.
Shea Couleé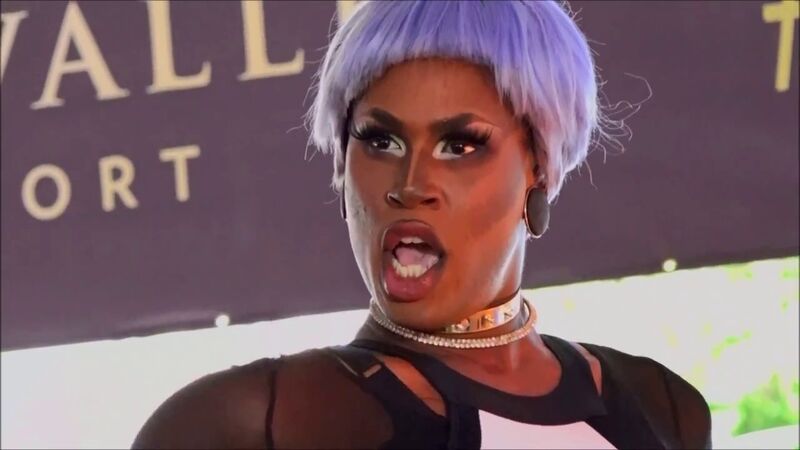 Season: 9 (3rd/4th)
Reason: Drag Race fans love to declare that a queen was robbed, and they shouted it from the rooftops when Shea didn't become the winner of Season 9. The Chicago queen won a whopping four challenges throughout her time on the show, the highest of any queen on her season, but fell victim to the revamped finale format which found the final four lip syncing for the crown. Queens return to All Stars to get their redemption and Shea definitely deserves a second shot at taking the title
Chances of Appearing: High. She didn't want to appear on All Stars 3 because it filmed only months after Season 9 aired, but now that she's had some time to process things, she's a likely bet to return.
Monique Heart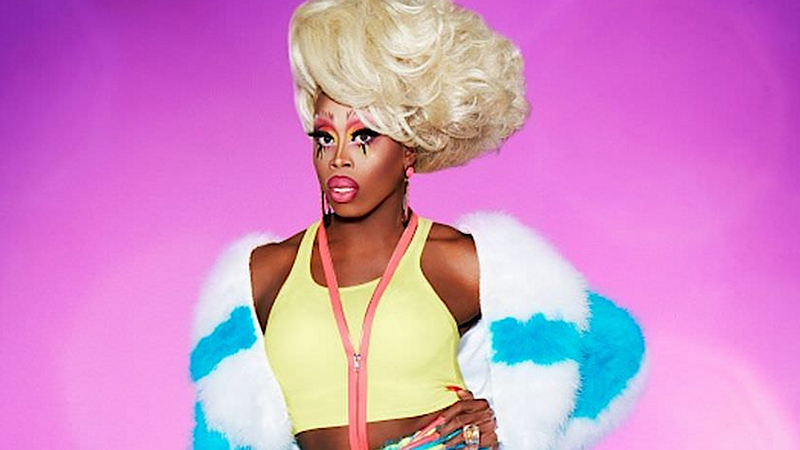 Season: 10 (8th Place)
Reason: Facts are facts, America, and the fact is we need more Monique Heart in our lives. The ooh-ahh-ahh sensation lit up the screen in Season 10 with her larger-than-life personality and hilarious quotable moments. And, frankly, she never got the respect from the judges that she deserved. The card dress from the first episode definitely should have been more than safe, and Monique struggled to get in the good graces of the judges ever since. She deserved a main challenge win and we deserve to hear more of her amazing quips and confessionals.
Chances of Appearing: Unclear. While queens who placed higher in Season 10 are more likely to get a shot at All Stars first, RuPaul admitted on her podcast that she didn't realize how funny the queen was until watching the show back. Even Ru thinks Monique deserves another chance, so let's make it happen.