All is not well in Terratus. An epic struggle between good and evil is finally reaching its final stages — and the result spells doom. In the just-released isometric RPG Tyranny, the Overlord Kyros looks to complete her centuries-long campaign to seize control of the land, using her Archons to enforce her deadly will. Even worse, you're the Fatebinder; the judge and executioner of Kyros' law.
As the Fatebinder, you won't be subject to certain aspects of the oppression and subjugation that others in Terratus will have to endure. However, you will be faced with other challenges that are sure to test your morality to breaking point.
Your job is to make sure that tensions between the various armies and guilds under Kyros' command don't interfere with the greater goal of overthrowing the region known as The Tiers. You may want to fulfil this role while keeping your moral compass oriented correctly, but you'll quickly find that this is not so easy in practice.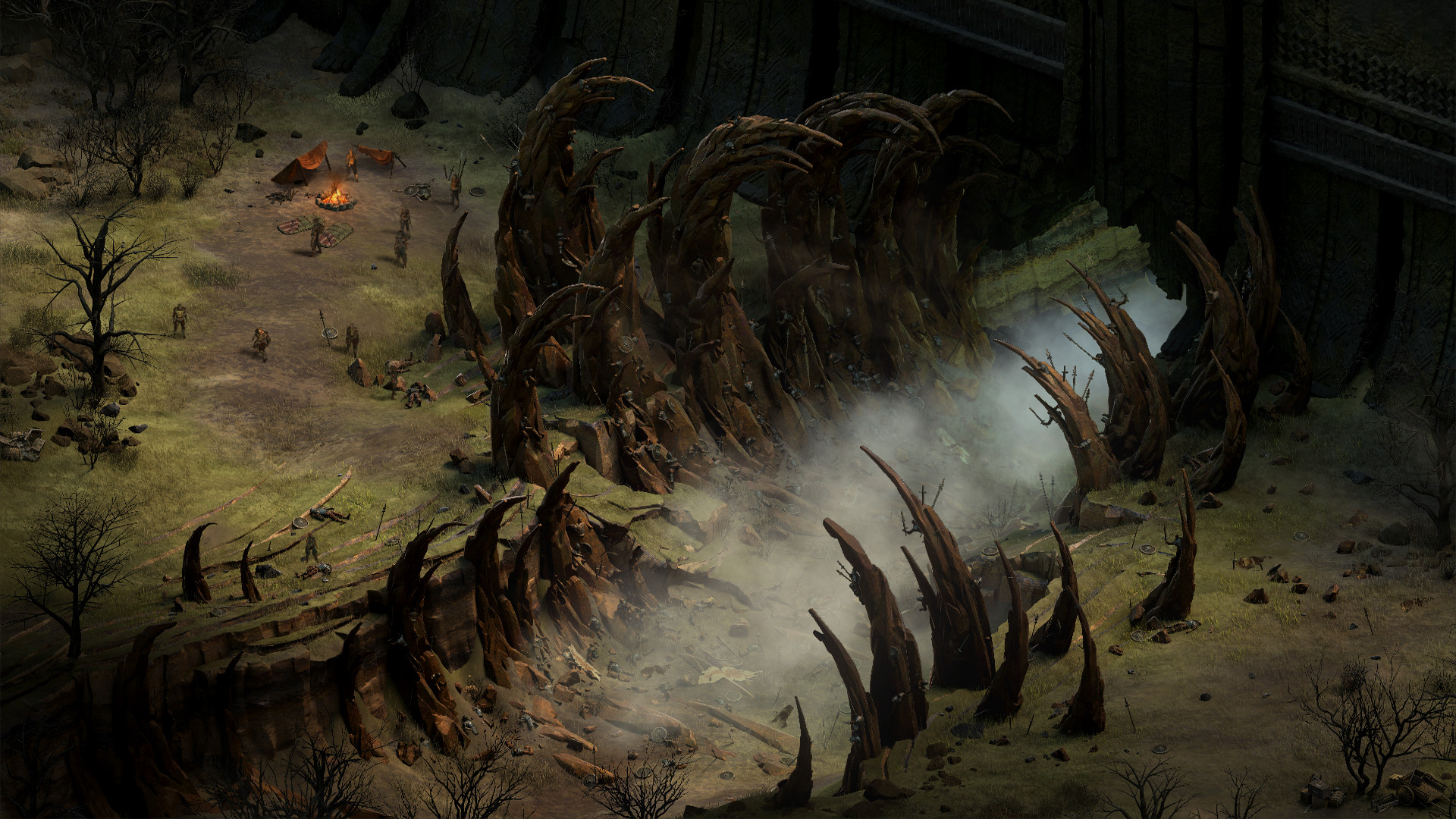 For instance, sparing the life of a prisoner might seem like a way to uphold the will of Kyros without getting blood on your hands — but when that prisoner is forced to kill off their friends to demonstrate their allegiance to the dictatorship, you might think differently.
Tyranny is a game about making difficult decisions in a bleak, unforgiving world. Terratus may be past the point of no return; rather than changing the fate of the land, your role as Fatebinder is to protect as many of its denizens from the worst excesses of their oppressors. Or perhaps you'll take the easier path, practicing self-preservation, no matter the consequences.
Tyranny is available now for PC. For more information on this gripping, engrossing RPG, head to its official website — and for inside knowledge on the world of Terratus, consult the Tyranny Wiki.