We're very happy to announce that one of our newest wikis is for the upcoming game from Respawn Entertainment, Titanfall! The Titanfall Wiki is ready and waiting for the community to have a hand in making it as amazing as the story behind Titanfall's developer.
Respawn has an extensive history in the gaming industry. A long road and several hardships later, they now has a team of talented, humble people who are passionate about making fun games for the sake of it. Titanfall itself is just as impressive. AI is loaded into Microsoft's cloud, which will promise a smoother experience for pilots controlling their mechs and hacking into NPCs to fight for them. Titanfall will be released for both Xbox One and Windows 8.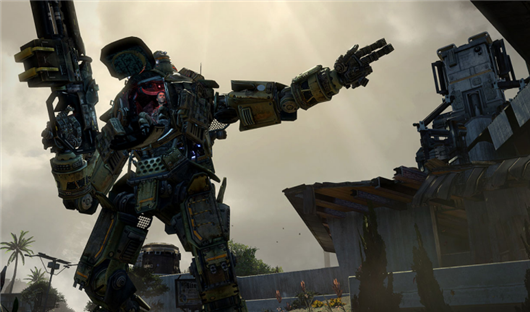 Interested in becoming involved with the Titanfall Wiki? All of our wikis are created for and by the community. Anyone who wishes to contribute to the wiki is welcome to do so! Please see the help page to get started!