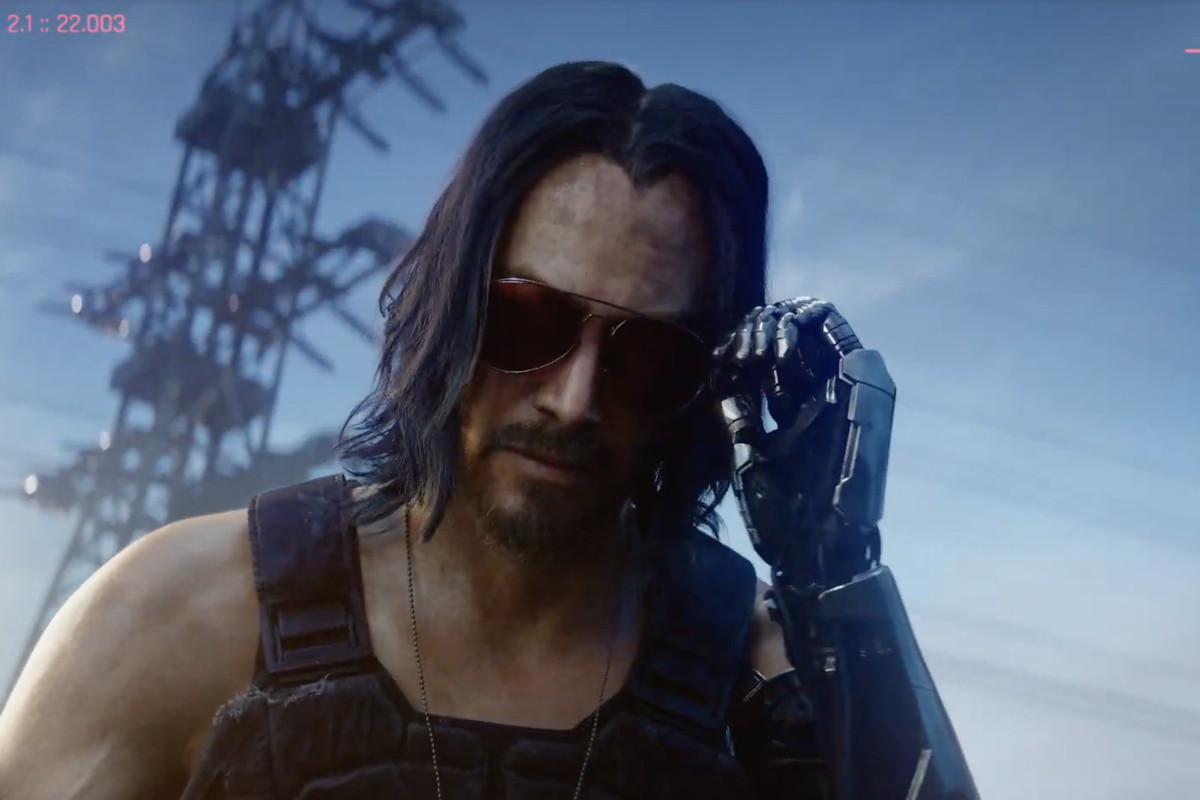 E3 2019 was regarded as a smaller event than in previous years, especially with Sony deciding to sit this year out; however, there were still several large games shown and a few standout moments during the press conferences this year! Nintendo showed off a host of new Nintendo Switch games and announced Banjo-Kazooie is coming to Smash. Bethesda showed off their lineup of games and changes coming to Fallout 76. The Kinda Funny E3 Showcase showed off more than 60 new indie games, and Microsoft briefly discussed Project Scarlet — which is their new Xbox coming holiday 2020. You can find our roundup of all the big games from E3 below!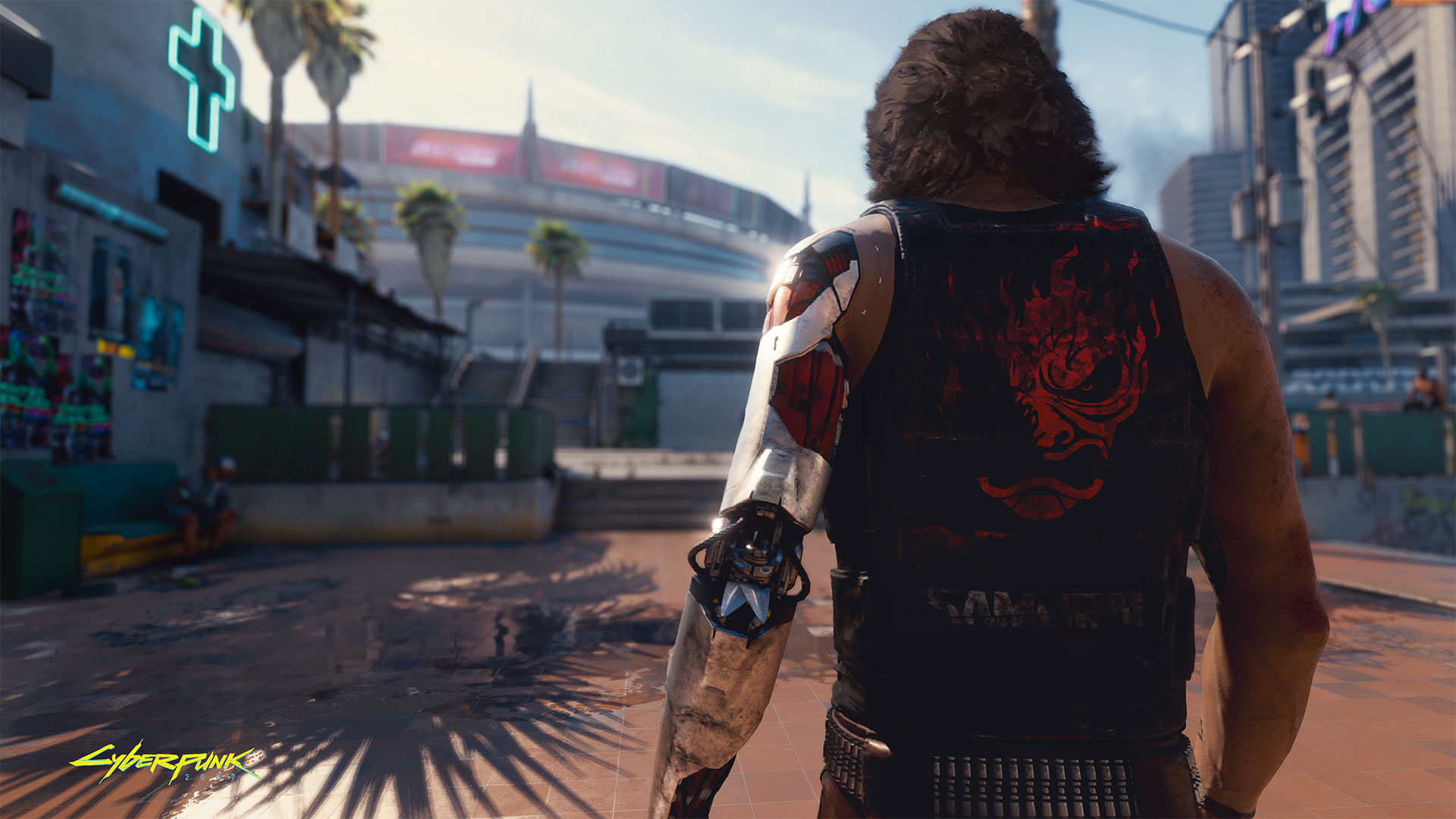 Cyberpunk 2077
Cyberpunk 2077 showed a new cinematic trailer during the Xbox press conferences, but what really got the internet talking about this game was the surprise addition of Keanu Reeves. That's right, the actor known for John Wick, Bill & Ted, and The Matrix will be joining the cast of interesting characters in Cyberpunk 2077 as Johnny Silverhand — an influential musician and lead singer of the band Samurai within the game. Johnny Silverhand will be a central character as his digital ghost "haunts" the player character known as V throughout the game. Keanu Reeves came out on stage following the gorgeous cinematic to announce a release date of April 16th, 2020.
This release date mirrors the release window of The Witcher 3, which came out in May of 2015. On the show floor of E3, CD Projekt Red showed off a behind-closed-doors gameplay demo of Cyberpunk 2077 that has left a very positive impression on the people who saw it. A similar demo was shown at last year's E3 which was released for the public to see at the end of August. It wouldn't be outrageous to expect a similar video of this year's demo to release later this summer, but we're still thinking of how awesome that Keanu Reeves reveal was!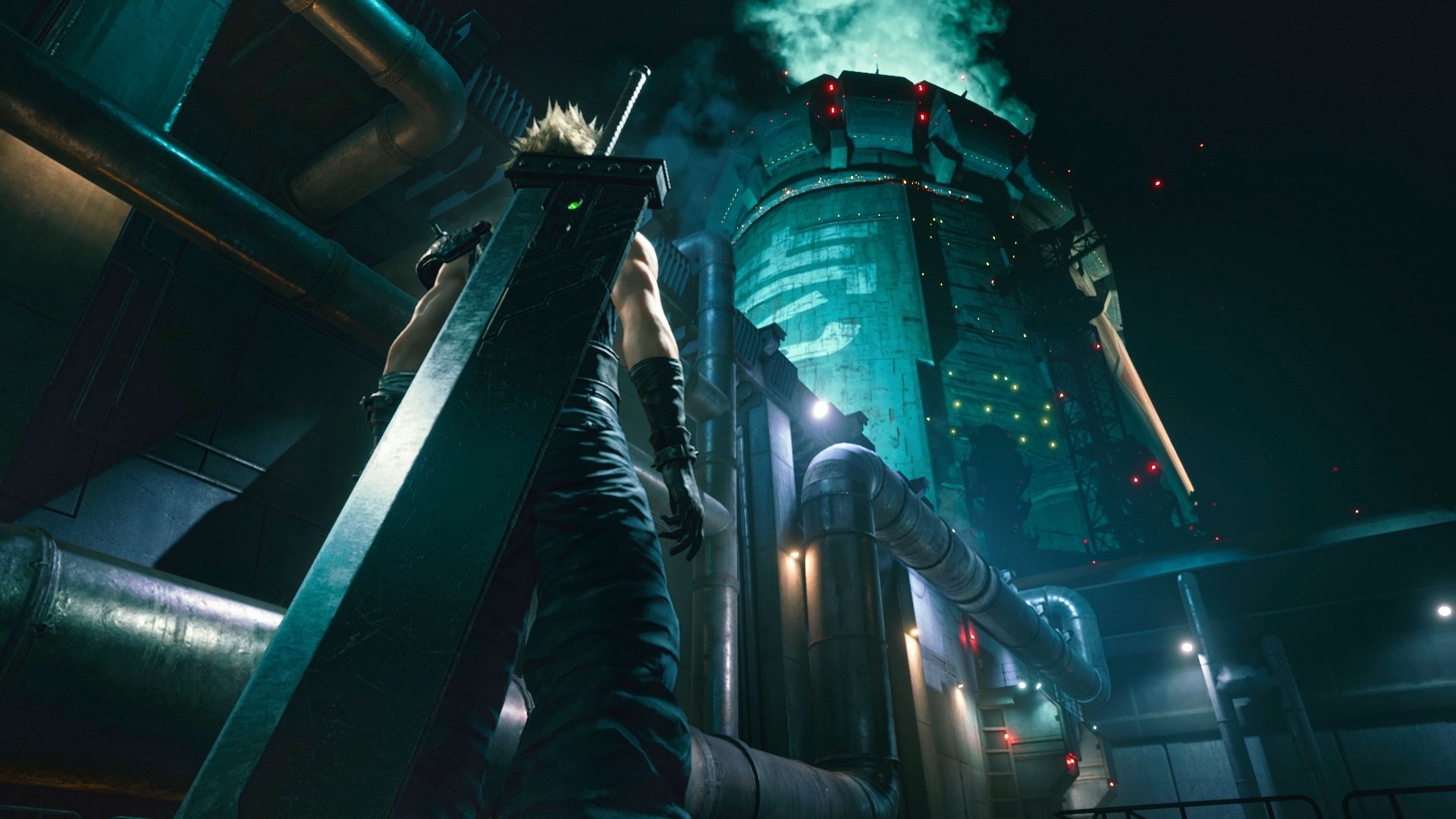 Final Fantasy VII Remake
The Remake of Final Fantasy VII was announced all the way back at E3 2015, and we've heard relatively little about the game since then. This year, during the Square Enix press conference, we got an extended look at gameplay, and most notably how the combat system is going to work. The old battle system has been removed and a new real-time system has taken its place. Fans of the original Final Fantasy VII had some pretty negative reactions to this change; however, the new battle system features a slow-down mode that allows players to choose abilities from a traditional menu-based command system. Overall, the combat looks fun and engaging, and gives players a variety of gameplay style choices.
Square Enix also announced that the game is very big, and may release as different chunks; although, the information surrounding this has been left rather vague. We know that the first release will be a full length game set in the first act of Final Fantasy VII, which takes place in the city of Midgar. The remake has fleshed out this section of the original game which was just a small percentage of the game from 1997, and players should expect a lengthy experience when the Final Fantasy VII Remake launches on March 3rd, 2020.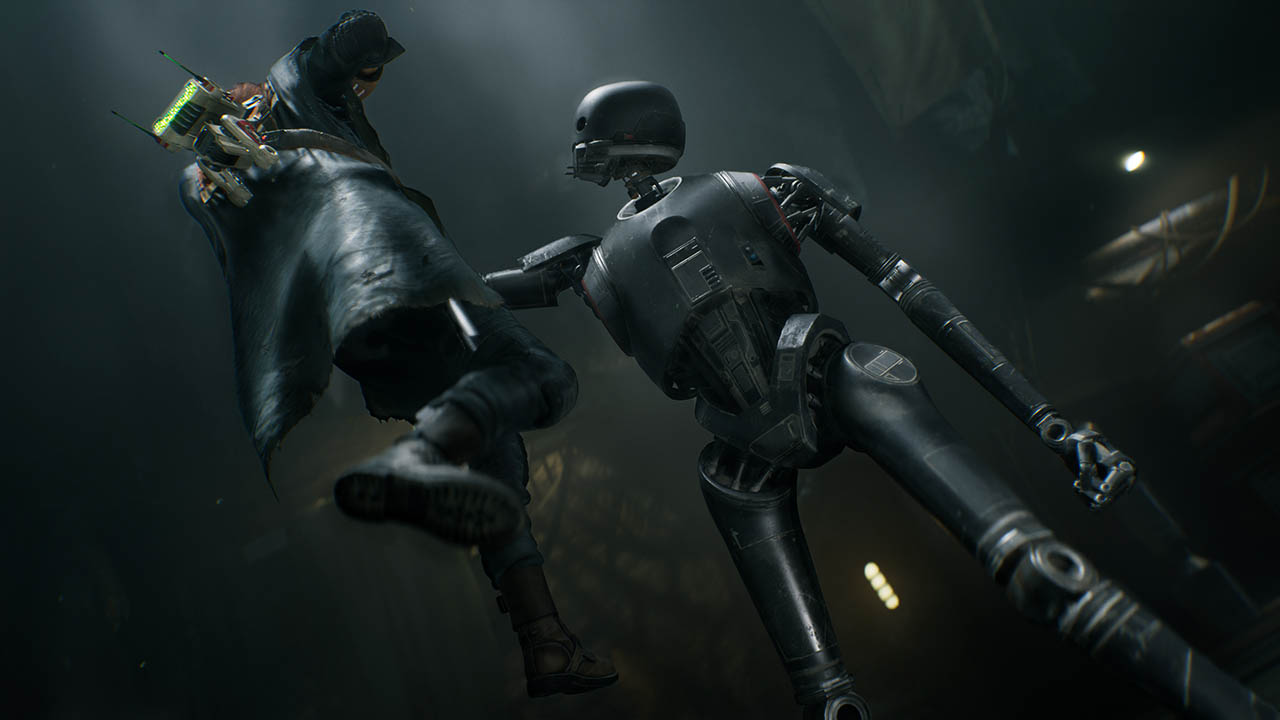 Star Wars Jedi: Fallen Order
Star Wars – Jedi: Fallen Order had an extensive gameplay reveal during the EA play event which answered many questions that fans had about this game. This action game made by Respawn Entertainment marries games like Bloodborne and Dark Souls with the Star Wars universe to deliver a unique experience featuring visceral light-saber & force focused combat. This game takes place after the events of Episode 3, and you play as a padawan named Cal that has escaped the slaughter of Order 66.
Fallen Order will allow players to level up and invest skill points in a way that suits individual play styles. Some of the force powers we saw on display during the gameplay demo were Force Slow, Push, Pull, and a new Sense Echo that allowed players to get a glimpse into events of the past. Sense Echo reminded me of the echo recordings from The Division 2 in many ways. Players will be able to jump into this new Star Wars adventure on November 15th of this year!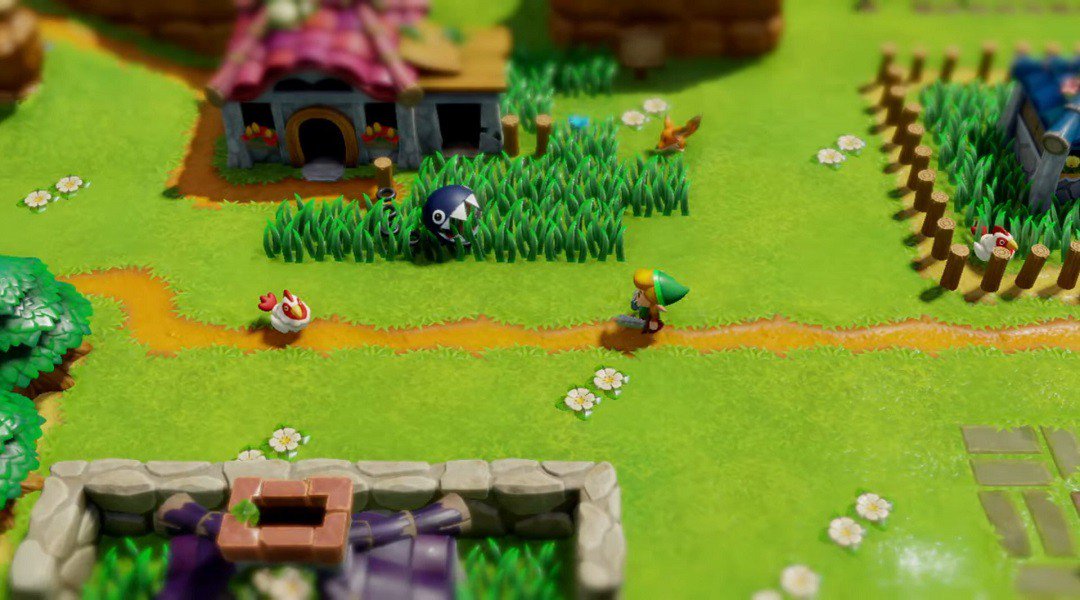 The Legend of Zelda: Link's Awakening
Nintendo had a big showing at E3 this year, which is no surprise given the current momentum of the Switch. Among some of the big games shown was The Legend of Zelda: Link's Awakening, which is a remake of the original Link's Awakening from 1993. This remake keeps the traditional isometric camera and content from the first game, but re-imagines the game with an all new (and quite cute) art style. Link's Awakening also adds new content that was not available in the original release, such as a new dungeon builder that allows players to collect dungeon rooms while playing the game. These rooms can be used in the dungeon builder, and lets players craft their own dungeons to explore!
Players can jump in an experience a new take on a classic Zelda game for Nintendo Switch on September 20th while they wait for the newly announced sequel for Breath of the Wild.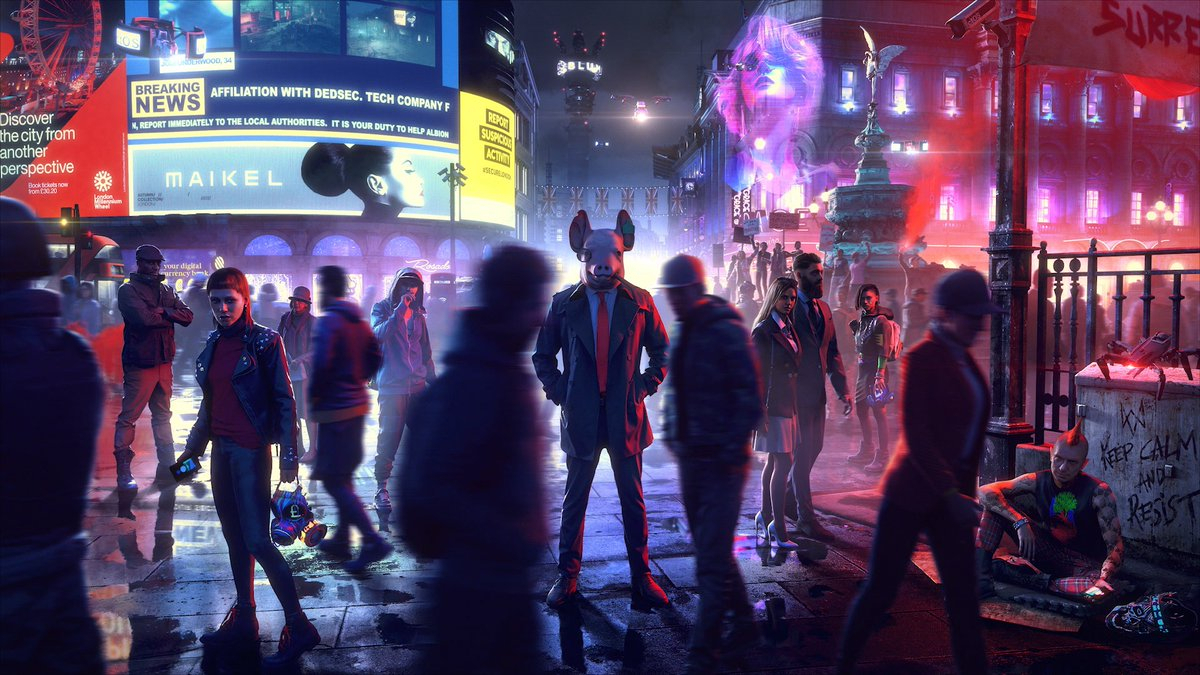 Watch Dogs: Legion
The Watch Dogs series has a colored history with the original release receiving a rough critical reception and Watch Dogs 2 adding some much needed personality into the game, but players felt like they were forced into certain gameplay decisions. Watch Dogs: Legion was announced during the Ubisoft Press Conference, and is looking to take the series to the next level. In Legion, players will take to the streets of a pre-cyberpunk London to recruit new people into the hacker group DedSec. After recruiting these people, players will be able to take control of them and play as them through missions.
Watch Dogs: Legion features a new perma-death system. If you die, you switch to one of your recruits and the story carries on. Amazingly, players have their choice of the litter when it comes to recruitment. There are countless characters in the city of London that you can bring into DedSec, and players can recruit anyone from seemingly harmless old ladies to large muscled thugs. Each character has their own unique traits and play-style associated with them, and it's completely up to the players how they grow DedSec. Watch Dogs: Legion will be available on March 6th, 2020.