Featuring killer sharks, killer zombies, killer nuns, killer ghosts, a killer wolf, killer parents and more, these are the 20 scary movies FANDOM is most excited about this year.
Mom and Dad
Release Date: US January 19, UK TBC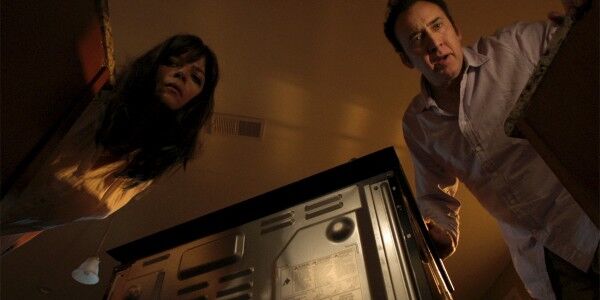 This truly bonkers horror-comedy is a novel spin on the zombie sub-genre, with a mysterious psychosis hitting the parents of a small American town, convincing them to bump off their offspring. Nicolas Cage and Selma Blair star as a couple desperately trying to kill their kids, while the combination of hardcore violence and jet-black humour allows Cage to go FULL CAGE. If you want to know more, check out our Fantastic Fest review here.
Annihilation
Release Date: US and UK February 23
Writer-director Alex Garland's follow-up to the brilliant Ex Machina is an adaptation of Jeff VanderMeer's sci-fi novel of the same name. Natalie Portman is a biologist who enters a mysterious ecological disaster zone to save her husband, and judging from the trailer, it all goes horribly wrong. Weirdly, Annihilation will be released in American and Chinese cinemas in February, while it streams on Netflix everywhere else.
The Meg
Release Date: US August 10, UK March 2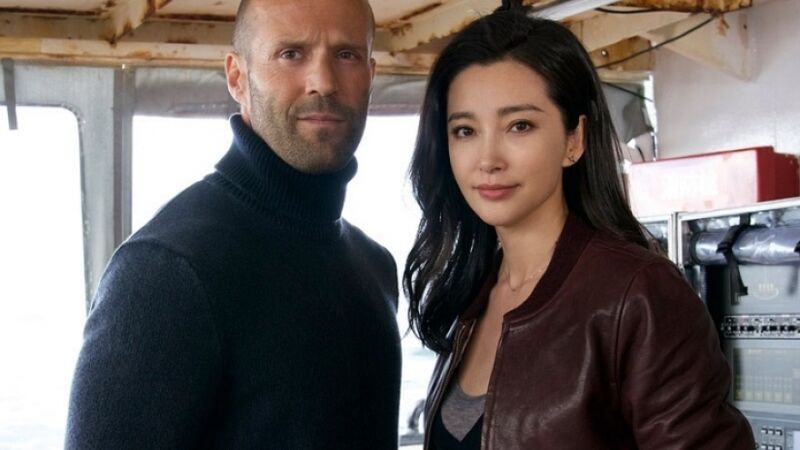 Here it is. The Jason Statham vs a giant prehistoric shark movie that you've been waiting for all your life. The plot sees Statham playing a former navy captain hired to rescue a team of scientists who have been trapped by the big fish. But let's be honest — The Meg doesn't need a story. Just lots of bloody Stath-on-shark action.
A Quiet Place
Release Date: US and UK April 6
Silence is golden in this high-concept horror about a family who — to avoid the evil entity that terrorises their farmhouse — has to remain silent, and therefore communicates with each other via sign language. As well as being a seriously tense affair, A Quiet Place also marks a couple of firsts for John Krasinski; the first time he's acted opposite wife Emily Blunt, and the first time he's directed her.
Ghost Stories
Release Date: US TBC, UK April 13
Based on the hit play of the same name, Ghost Stories is a terrifying horror anthology about endeavouring to debunk the supernatural. Andy Nyman — who both co-writes and co-directs alongside the League of Gentleman's Jeremy Dyson — plays a sceptic whose investigations into tales of the undead take a seriously nasty turn. Martin Freeman and Paul Whitehouse co-star.
Slender Man
Release Date: US and UK May 18
The Internet meme which became a cultural phenomenon now gets its own feature film. Slender Man is a mysterious, tall, thin, featureless figure who wears a dark suit and has unnaturally long arms. And that's about it in terms of back-story, with this new movie filling in the blanks via a plot that concerns high school girls performing a ritual to debunk the myth, then discovering it to be real. If you want to find out more about Slender Man, check out our 'Quick Guide' here.
The Nun
Release Date: US July 13, UK August 10
The 'Conjuring Shared Universe' continues to expand. We've already had a pair of Conjuring movies and a couple of Annabelles. And this summer sees the release of Conjuring 2 spin-off The Nun. This one journeys back to 1952 and revolves around the mysterious death of the title character. Corin Hardy — whose last film was the visually arresting The Hallow — directs, while Taissa Farmiga stars.
The Little Stranger
Release Date: US August 31, UK TBC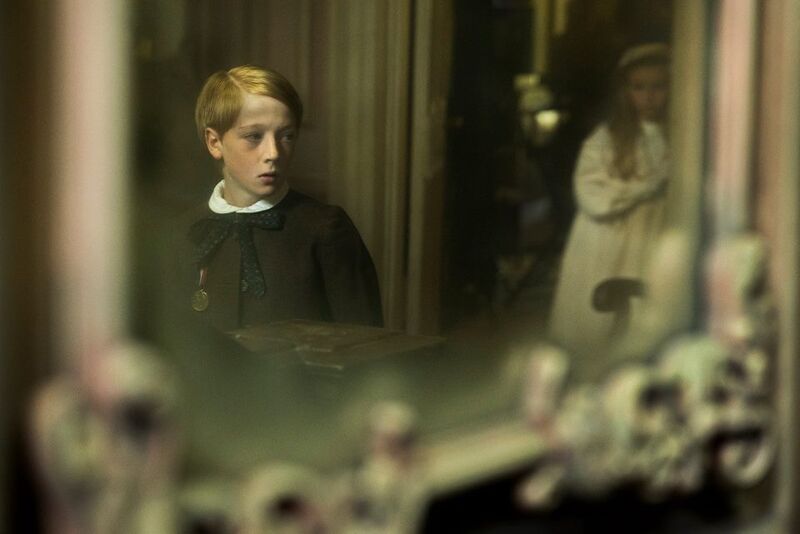 Lenny Abrahamson — the director of Room — helms this supernatural chiller set in 1947. Last Jedi star Domhnall Gleeson plays a doctor asked to visit a patient at Hundreds Hall, a country pile where his mother once worked as a housemaid. But it soon becomes clear that the good doctor is treating less a sickness, and more a haunting.
Slaughterhouse Rulez
Release Date: US TBC, UK September 7
Shaun of the Dead stars Simon Pegg and Nick Frost re-team for this tale of a British boarding school that becomes a bloody battleground when a mysterious sinkhole appears, unleashing what the official synopsis calls "unspeakable horror." Michael Sheen co-stars, while Crispian Mills directs.
The House With a Clock in Its Walls
Release Date: US September 21, UK October 19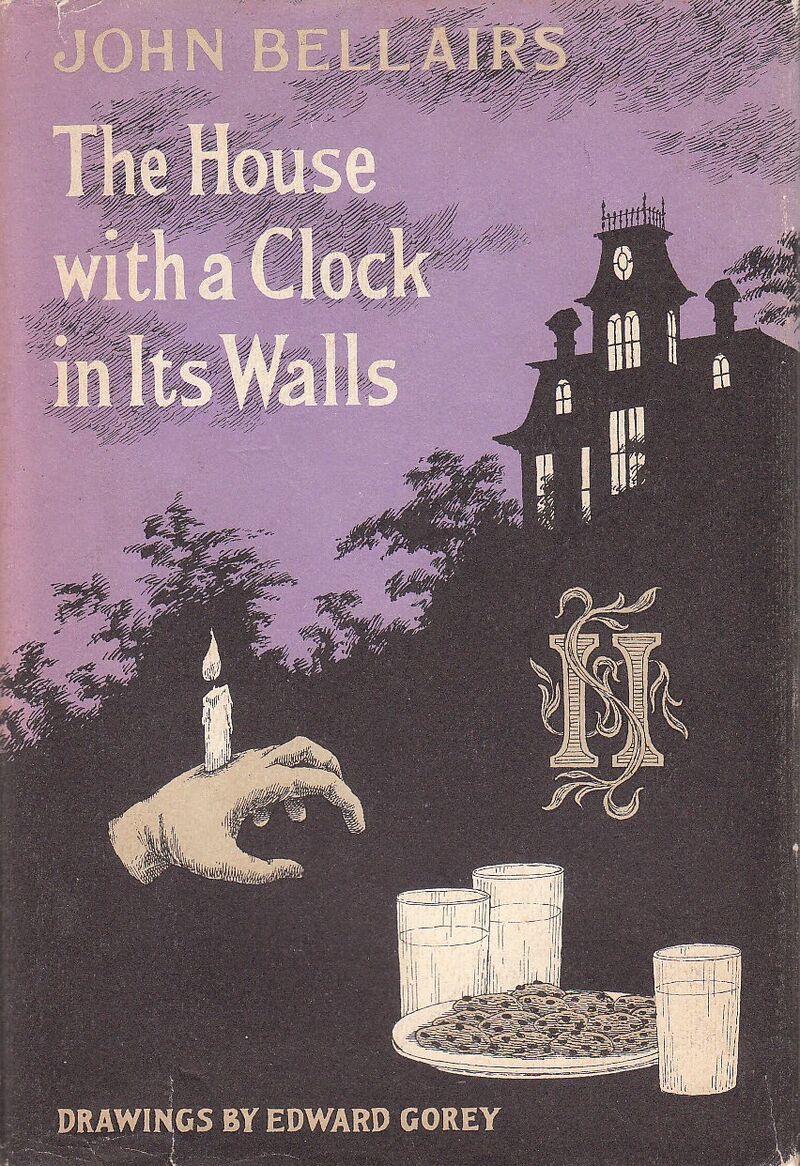 Hostel helmer Eli Roth has made a horror movie for kids! The House With a Clock in Its Walls is based on the bestselling book of the same name by John Bellair, and stars Cate Blanchett and Jack Black. The story concerns a 10-year-old orphan sent to live with his uncle, who just happens to be a warlock. Living next to a good witch. All of whom end up trying to stop black magic from destroying the world.
Halloween
Release Date: US and UK October 19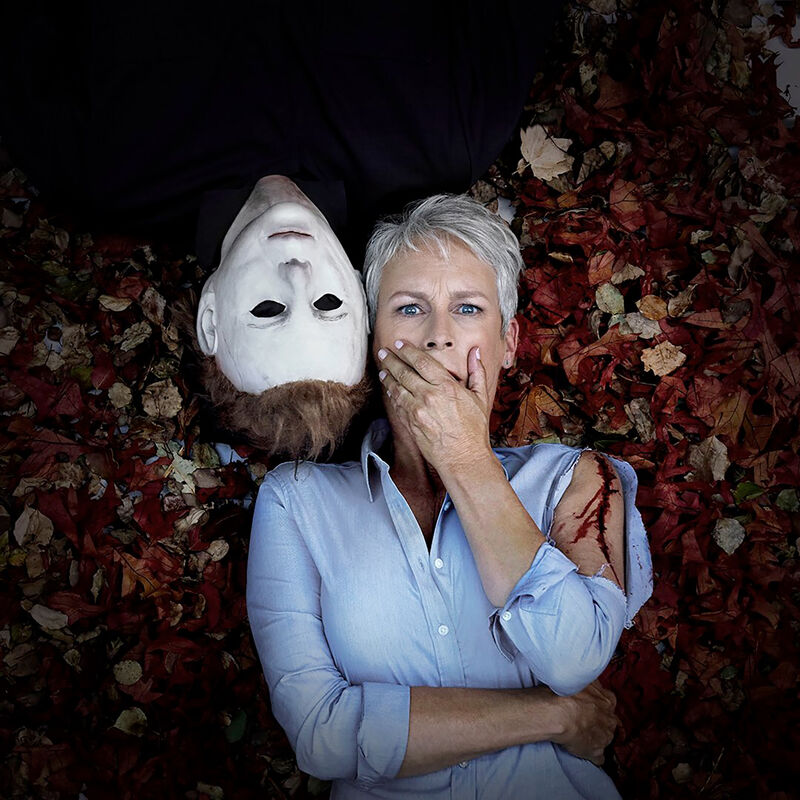 Pretty much the biggest horror release of the year, the new Halloween will be a direct sequel to the original, with Jamie Lee Curtis again playing Laurie, and Nick Castle returning as her masked assailant, Michael Myers. The film is about to shoot in South Carolina, with David Gordon Green directing a script that he has written with Danny McBride. And John Carpenter is crafting a brand-new and soon-to-be-iconic score for the flick.
Ravenous
Release Date: US and UK TBC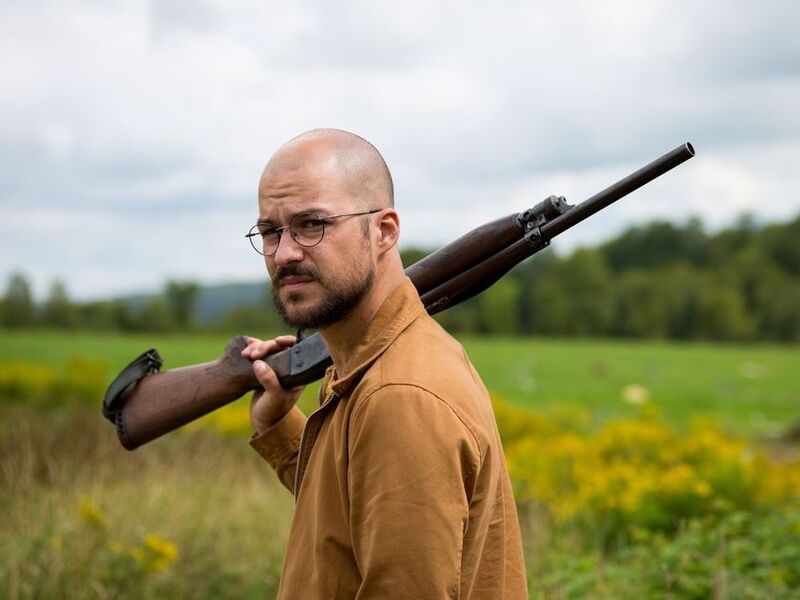 Also known as Les Affamés, Ravenous is yet another zombie flick, though this French-Canadian effort is a little more cerebral. On the surface, the film revolves around the residents of a small town in rural Quebec dealing with the return of the dead. But there's much more to Robin Aubert's satire, the zombies seeming to form their own society and culture, and the film dealing with the threat that group thought and mob mentality pose to minorities and the individual.
The Endless
Release Date: US and UK TBC
Justin Benson and Arron Moorehead — the dynamic duo behind indie horror hits Revolution and Spring — make it three-for-three with their latest effort The Endless. And they star in this one too, playing a pair of brothers who return to the cult they escaped from as kids, only to discover that they might have been wrong about their former family. As it's these guys, expect a thoughtful horror flick, combined with a few twists and turns.
Possum
Release Date: US and UK TBC
Writer-director Matthew Holness (Garth Marenghi's Darkplace) cites Martin, Dead of Night, Don't Look Now and The Innocents as influences on Possum, so we're expecting great things. The always terrifying Sean Harris plays a disgraced puppeteer who returns to his childhood home to confront a cruel stepfather and face the traumas of his past. Possum meanwhile, is the hideous hand-puppet who joins him on his journey of self-discovery.
Mandy
Release Date: UK and US TBC
Another Nic Cage horror, though this one sounds a bit more serious. Panos Cosmatos — of Beyond the Black Rainbow fame — writes and directs, with the film set in 1983, and starring Cage as "a broken and haunted man who hunts the religious sect that slaughtered the love of his life." The brilliant Andrea Riseborough co-stars.
Lords of Chaos
Release Date: UK and UK TBC
Jonas Åkerlund (Spun) co-writes and directs this tale of Norwegian black metal pioneers Mayhem, a story that features violent stage performances, churches being burnt down, and murder. Rory Culkin plays guitarist Øystein Aarseth, who co-founded the band and was a major player in the black metal scene until he was stabbed to death by musician Varg Vikernes (Emory Cohen) in 1993.
The Cured
Release Date: US and UK TBC
More zombies! Set in Ireland soon after a virus has wiped out much of the human race, The Cured examines that aftermath, as mankind struggles to rebuild. Survivors deal with PTSD as they come to terms with their violent actions against the walking dead, while the rise of a terrorist movement threatens yet more conflict. Ellen Page both produces and stars.
Suspiria
Release Date: US and UK TBC
Dario Argento's Suspiria is one of the greatest horror movies of all-time, so Luca Guadagino (I Am Love, A Bigger Splash) is a brave man endeavouring to remake the tale of strange goings-on at a dance academy. But he's assembled a top-notch cast in the shape of Tilda Swinton, Dakota Johnson, Chloe Grace Moretz and Mia Goth. And Swinton has recently gone on record to say that this new version — which is set in Berlin in 1977 — will be a completely different movie.
Hold the Dark
Release Date: US and UK TBC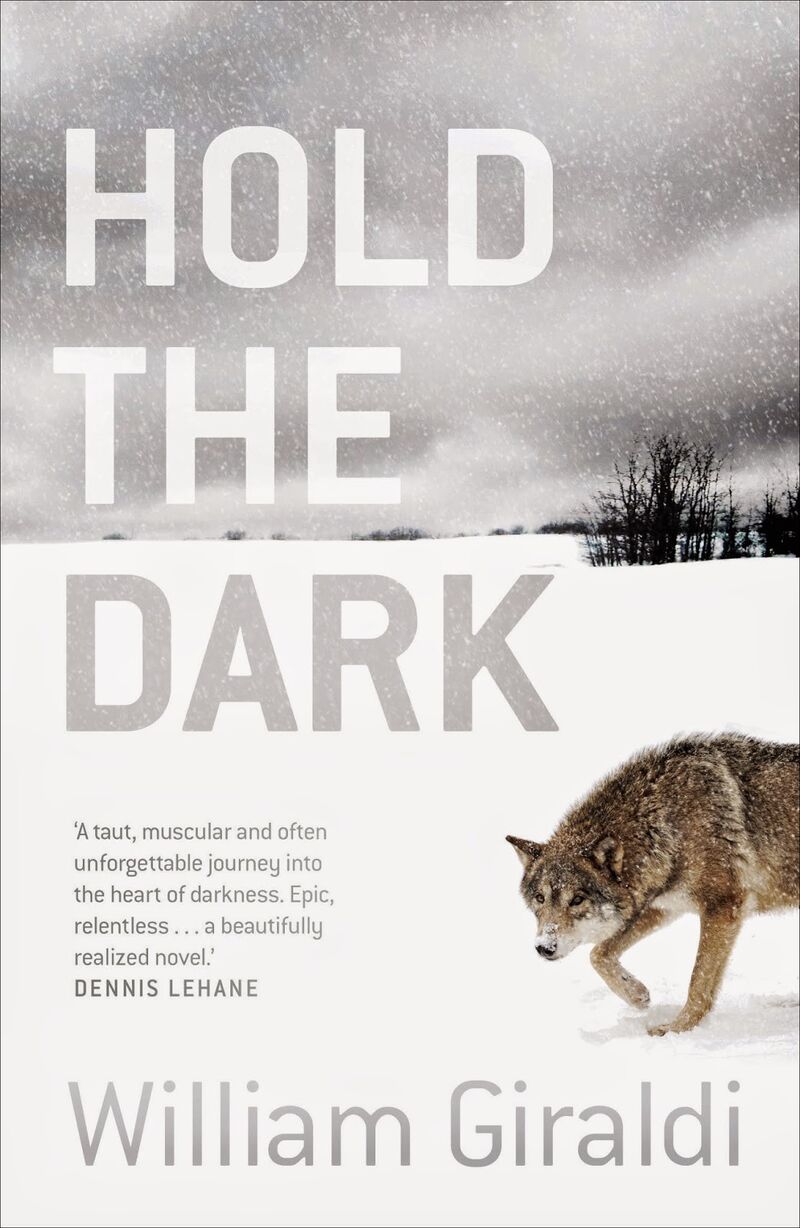 Blue Ruin and Green Room collaborators Jeremy Saulnier and Macon Blair re-team for this thriller about a rogue wolf terrorising an Alaskan village. Based on a 2014 novel by William Giraldi, the film shot in Alberta, Canada, with a cast that features Alexander Skarsgård, Jeffrey Wright, James Badge Dale and Riley Keough. Hold the Dark hits Netflix sometime this year.
Overlord
Release Date: US and UK October 26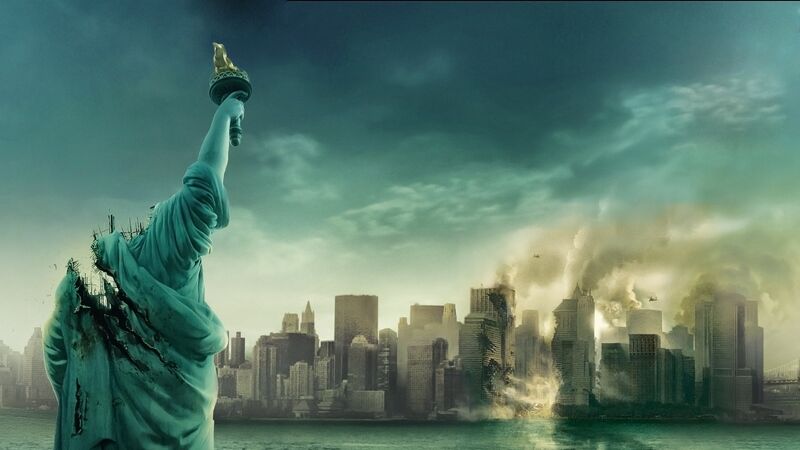 In April we've got the third film from the 'Cloverfield Shared Universe' in the shape of God Particle. Then in October — if the rumours are correct — we'll get a fourth in the shape of Overlord. Produced by Bad Robot and J.J. Abrams, the film is set during WWII and concerns two American paratroopers shot down over Normandy and discovering that the Nazis are using supernatural forces against the Allies. Cloverfield or not, it sounds awesome.