Powerful scandals rocked 2017 as both men and women came forward with their harrowing stories of abuse and harassment behind Hollywood's closed screens. Conversely, 2017 was also one of Hollywood's best years for women on TV screens, as BBC announced a new female Doctor and Star Trek put a woman in the first officer's chair. This year was also the year of revivals, as Twin Peaks, Will and Grace and Roseanne sought comebacks.
Whether you were glued to the news or watching Game of Thrones with the rest of us, we've compiled a list of 2017's the biggest trends, scandals and successes on TV.
The Year of #MeToo
The Harvey Weinstein sex scandal easily the biggest news of the year. The mogul, after producing hundreds of films and many TV shows over the last 20 years was accused of sexual harassment, rape, manipulation, coverups, and much more. A complete timeline of accusations can be found here. Since so many women had come together to out Weinstein for his actions, a movement was started called "Me Too." Social activist Tarana Burke first used the phase back in 2006, but the #MeToo tag went viral on social media when actress Alyssa Milano asked women to use if they had sexual harassment stories too. The # had been used 500,000 in 24 hours since Milano's post.
Within a matter of weeks, Star Trek and Rent star Anthony Rapp had shared his #MeToo story of a night when House of Cards star Kevin Spacey had forced himself on him. This revelation shut down production on House of Cards and Netflix recently announced Spacey would be written out of the show. News anchors Charlie Rose and Matt Lauer have also been accused of sexual misconduct and removed from their shows. The Flash and Supergirl showrunner Andrew Kreisberg was also fired after multiple woman came forward about his misconduct, and the list continues to grow. The victims who came forward deserve all the applause in the world for their bravery in 2017.
The Year of the Woman
If 2017 was a difficult year for women coming forward with their #MeToo stories, 2017 was also a year of women making great progress on television. For instance, after 54 years on air, Doctor Who will finally have a female Doctor. It seems kind of silly that it's taken this long, but at least it's happening now. The BBC announced on July 17th that Jodie Whitaker will be playing the 13th Doctor in the newest season of Doctor Who.
CBS also cast a female lead and a woman of color to helm their new Star Trek series. The Walking Dead's Sonequa Martin-Green joined the cast of Star Trek Discovery late last year and made her debut as Michael Burnham in September of this year. Hulu's The Handmaid's Tale featured a stellar female cast and took home numerous awards at the 2017 Emmys, something unheard of for a streaming show.
Women also made strides behind the camera, as Ava DuVernay's show Queen Sugar featured 28 of 29 episodes directed by women. Shonda Rhimes continued to dominate Thursday nights with her #Shondaland line up of Grey's Anatomy, Scandal and How to Get Away with Murder. And, Tina Fey, Rachel Bloom, Aline Brosh McKenna, Ilene Chaiken, Lisa Joy, Gloria Calderon Kellett, Courtney Kemp, Nahnatchka Khan, I. Marlene King, Jenji Kohan, Erica Messer, Marti Noxon, Issa Rae, Jill Soloway, and Jennie Snyder Urman made up roughly 30% of The Hollywood Reporter's "Top 50 Showrunners" list for 2017.
The Year of Marvel Television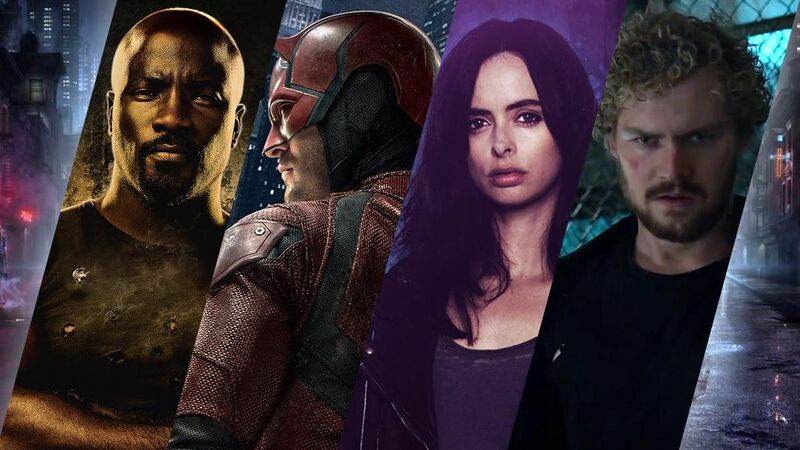 Marvel TV might be the younger kid on the block, but this year they went wide in terms of new shows and new distribution. The production company released a record seven shows this season on five different channels. ABC aired Agents of S.H.I.E.L.D. Season 4, FOX launched The Gifted Season 1, FX aired Legion's first season, Hulu is currently airing the Runaways, and Netflix aired Iron Fist, The Defenders and The Punisher.
Every show on this list, save for Agents of S.H.I.E.L.D., is a freshman show. It's almost unheard of for any production company to launch six new shows in one calendar year. Three of these new shows, Legion, Iron Fist and The Punisher have already scored renewals for Season 2 which proves that Marvel's gambit is already paying off.
The Year of Thrones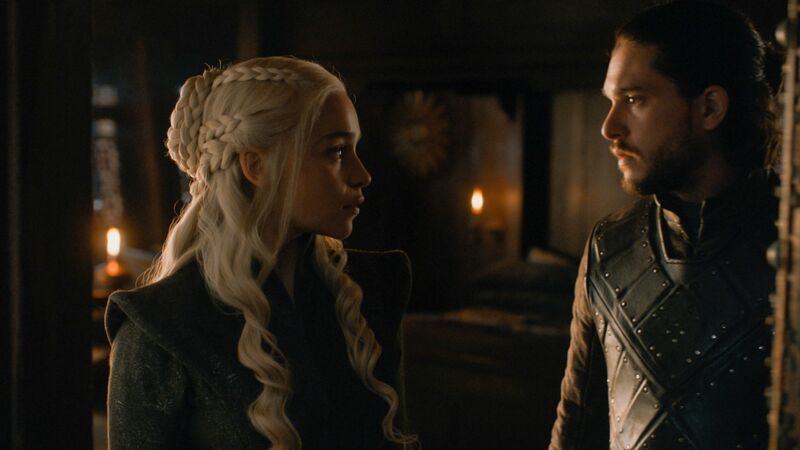 Game of Thrones also dominated this year. While other shows saw a drop in ratings, like The Walking Dead, Game of Thrones saw record breaking viewership in Season 7. For instance, the show's season finale, "The Dragon in the Wolf," drew 12.1 million live viewers on HBO and another 4.4 million on HBO Go. The shortened season was Game of Thrones' most watched yet. According to Business Insider, episodes of Season 7 have been rewatched by over 30 million people.
The Year of Revivals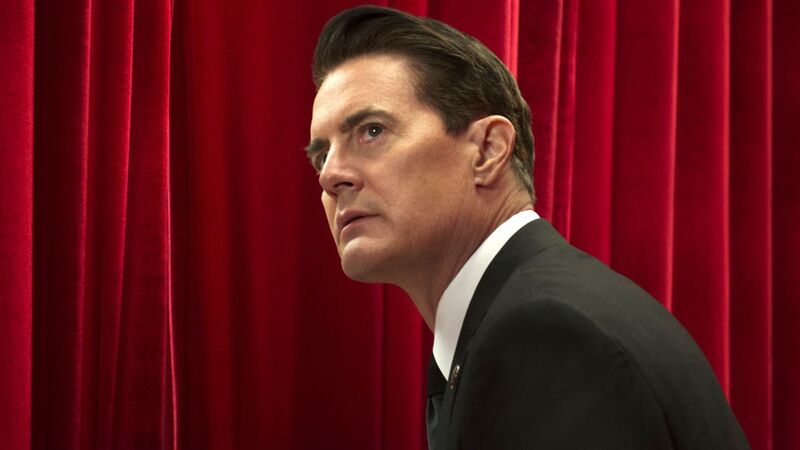 2017 was also a fantastic year for revivals. Will & Grace came back after 11 years off the air, which included to entire original cast. 24 returned after three years off the air with 24: Legacy, a new show with a new cast. Curb Your Enthusiasm returned for the first time since 2011, as well as Prison Break, which had been off the air since 2009.
The biggest show revival this year was easily Twin Peaks. Twin Peaks went off the air in 1991 and returned this year with almost all of the original cast. David Lynch directed all 18 episodes, which were written by co-creator Mark Frost. The show picked up 25 years after the events of the finale and presented fans with some wrapped up storylines but mostly new mysteries.
So what's ahead for 2018? More Marvel? More leading ladies? More Thrones? So far Game of Thrones is on a break until 2019 — revivals however are just ramping up as Roseanne, American Idol and Lost in Space are set to come back in 2018.