Arknights is wrapping up this spring with yet another update loaded with new content for players to enjoy. Today's "Code of Brawl" update promises new Penguin Logistics storyline content, four new operators, a battlefield facility, as well as furniture sets and outfits to bring in the summer with a smash.
Players will embark on a new adventure as they follow Bison, the newest temp worker of Penguin Logistics. Laboring in logistics proves to be far more challenging than it appears as Bison leads players through unexpected scuffles with the underground Mafioso. The daily grind at Penguin Logistics is anything but ordinary, and players will learn of the multi-faceted personalities of each Penguin Logistics team member as they progress through the chapter.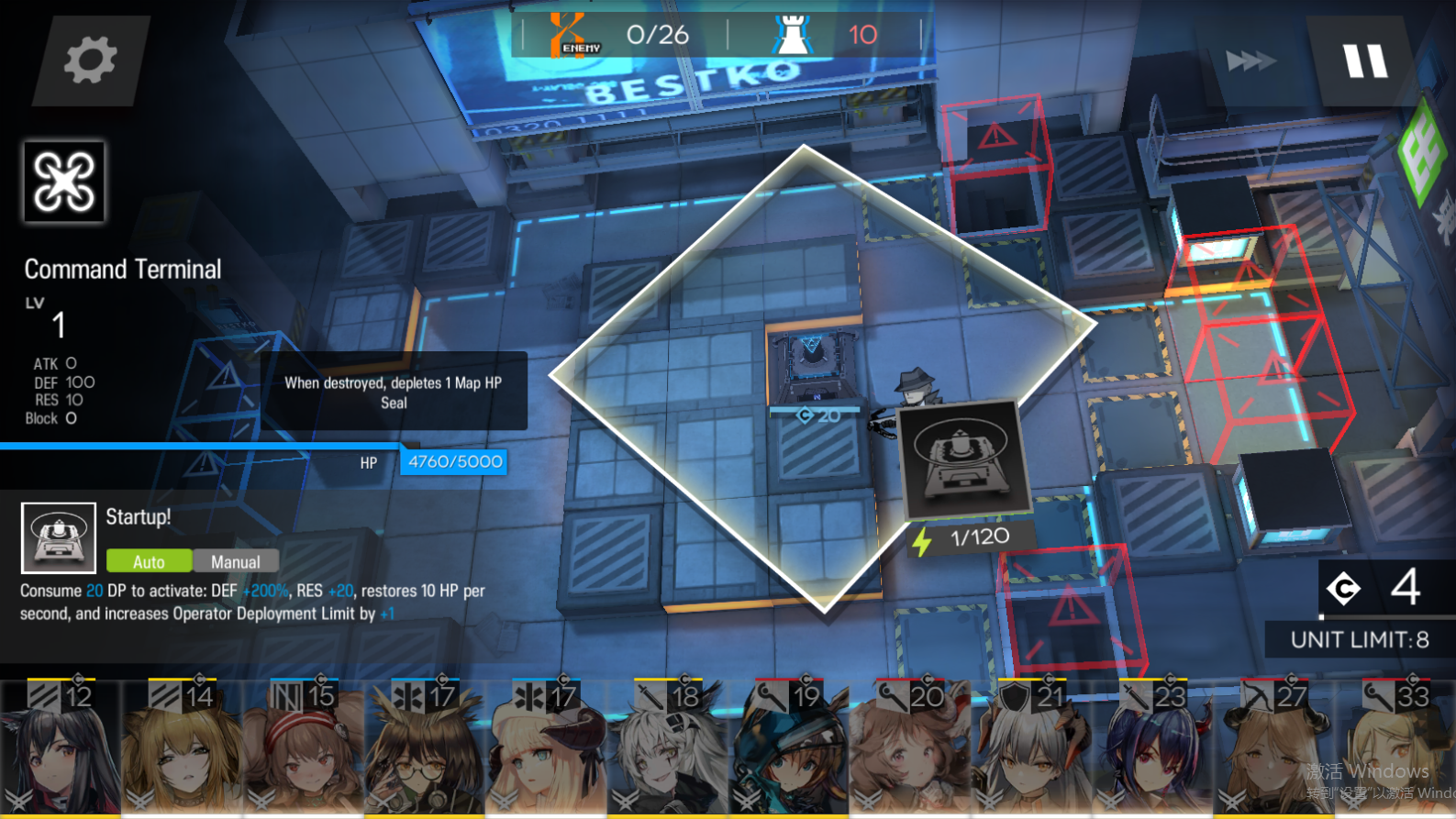 Code of Brawl adds another twist to the battlefield with the new Command Terminal. The Command Terminal can be deployed to the battlefield using DP and enables players to deploy one more operator to the fight. Players who clear event stage CB-5 will also obtain 5 star Defender "Bison" for free! Bison's "Interlocked Shield" provides a great boon for his team, increasing not only his defense, but also the defense of a Vanguard or Guard deployed behind him.
Besides Bison, Code of Brawl adds three more operators to fray. "Mostima", a 6 star Caster, is adept in crowd control and supporting allies. Her first talent increases the SP recovery rate of all deployed casters, enabling her friends to cast their own skills more often. For crowd control, Mostima's second talent slows enemies down and one of her skills stuns all enemies within range. Arknights also welcomes the debut of 5 star Specialist "Waai Fu" and 4 star Sniper "May". Both Waai Fu and May also come equipped with unique crowd control abilities of their own.
Code of Brawl also brings the bling for characters and dorms. Operators Jessica and Firewatch are getting fresh, new looks by adding an outfit to their wardrobes. Themed furniture from the "Penguin Logistics Safehouse" can be purchased from the store and also obtained from Code of Brawl milestone rewards. For those seeking a more regal style, Reimselar Ballroom themed furniture will be added to the Lucky Drop. And if players are in need of yet more décor for their dwellings, the furniture set "Sami Countryside Villa" will be on sale during the event.
The Code of Brawl event runs from May 27th to June 10th, so catch the new chapter and cash in on all the new content while you can! You can download and play Arknights now! For more information about the game itself, check out our Arknights wiki.
This article is sponsored by Yostar Games, the publisher of Arknights.
---