With Ocean's 8 hitting U.S. screens this week, we're celebrating the best crime movies that put women front and centre.
Thelma & Louise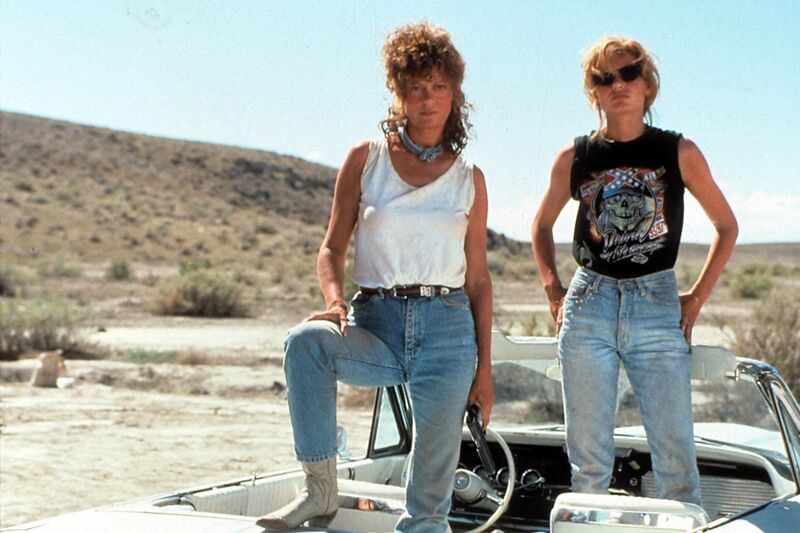 Thelma & Louise starts out a joyous celebration of friendship and womanhood. And while they remain central themes throughout, the film also journeys to some pretty dark places. Geena Davies is Thelma, a happy-go-lucky housewife married to a nasty piece of work. Susan Sarandon is Louise, a cynical waitress who won't take crap from anyone. The pair drive to a fishing cabin for a weekend away, but never make it. As Thelma gets very nearly raped, Louise shoots the man dead, and the pair end up embarking on a cross-country adventure that turns into a crime spree. Culminating in one of the greatest endings in film history.
9 to 5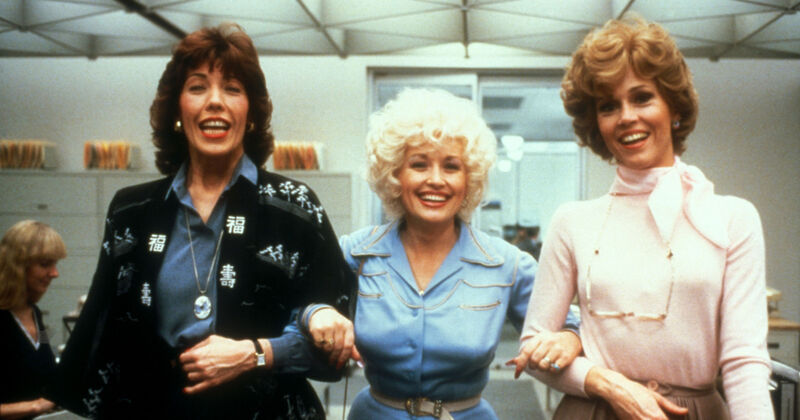 Dabney Coleman's "sexist, egotistical, lying, hypocritical bigot" is no match for Jane Fonda, Lily Tomlin and Dolly Parton in this phenomenally successful 1980s office comedy. The terrific trio declare war on their boss by kidnapping and blackmailing him, introducing equal pay and daycare at their work in the process. It's a fun revenge flick, but maybe the best thing about 9 to 5 is the fact that Dolly Parton wrote the title track on set, tapping out the beat — typewriter-style — using her giant acrylic nails.
Bad Girls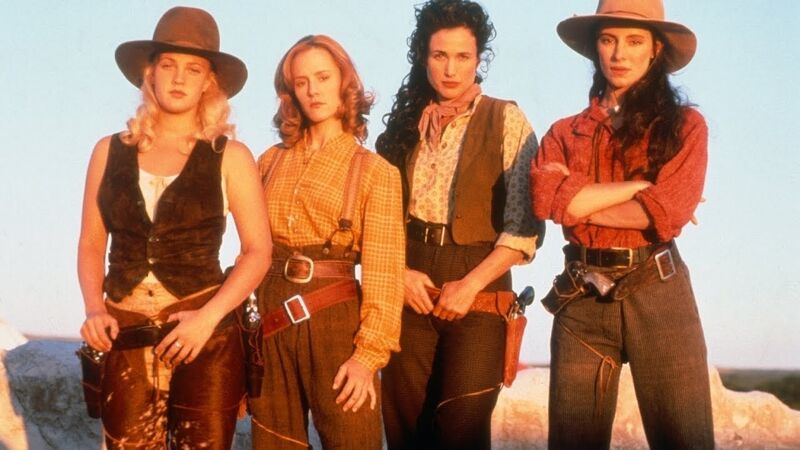 Andie MacDowell, Drew Barrymore, Mary Stuart Masterson and Madeleine Stowe star in this tale of robbery and murder in the Old West. Which throaty trailer guy describes as follows: "All they wanted was a fresh start. They had no rights. They had no justice. And no one to stand up for them. They didn't want this kind of life. They didn't ask for this kind of trouble. But fate turned four women into friends. Four friends into fugitives. And four reluctant heroes into legends. Bad Girls."
Heartbreakers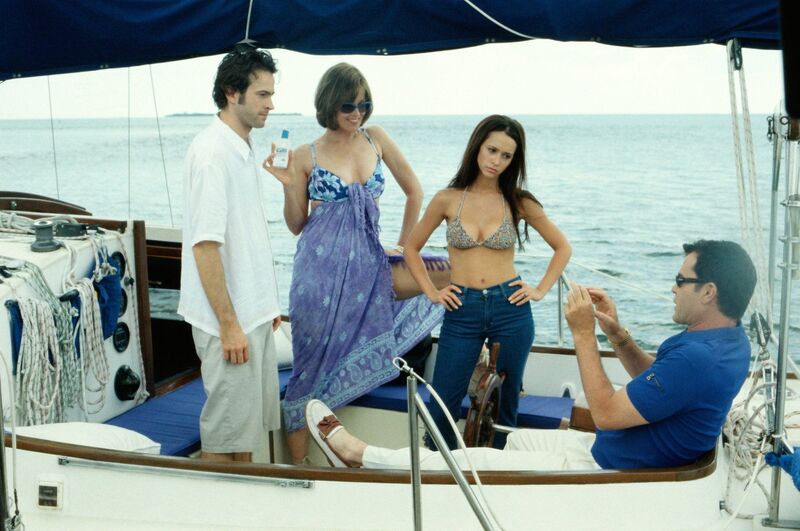 Heartbreakers is asexed-upp Dirty Rotten Scoundrels in which Jennifer Love Hewitt and Sigourney Weaver play a dynamic daughter-mother duo who con rich men out of money. Their latest mark being a rich and elderly tycoon — played by Gene Hackman — who plans to put more tobacco in cigarettes. The humour is cynical, tasteless and nasty, but never not funny. And in spite of the fact that the leading ladies are deplorable, you can't help but root for them.
Spring Breakers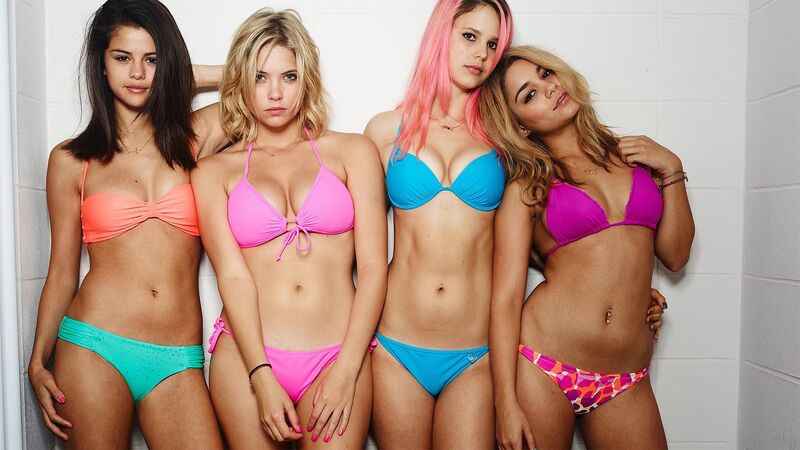 Written and directed by Harmony Korine, Spring Breakers stars Selena Gomez, Vanessa Hudgens, Ashley Benson and Rachel Korine as friends who rob a restaurant to pay their way to Spring Break in Florida. Where they hook up with James Franco's Alien. A gangster and hustler who plays a mean Britney Spears on his piano, and nudges them into a life of crime. Not that they need much encouraging. What follows is a twisted tale of sex, drugs, violence, and iconic pink ski masks.
Ocean's 8 hits U.S. screens June 8 and U.K. screens June 18.