A Wrinkle in Time has captivated the imaginations of readers for almost 60 years. The book, which was written by Madeleine L'Engle in 1962, introduced readers to the Murrys, a family who suffered great pain after the disappearance of Mr. Murry. In order to find him, Meg, her brother Charles Wallace, and her friend Calvin must travel far across the galaxy and survive cruel testing at the hands (or mind) of a villainous super computer.
The book is the subject of an upcoming film from Disney and will feature Storm Reid as Meg, Deric McCabe as Charles Wallace, Levi Miller as Calvin O'Keefe, Gugu Mbatha-Raw as Mrs. Murry and Chris Pine as the long-lost Mr. Murry. The film will also feature Oprah, Reese Witherspoon and Mindy Kaling as the cunning and whimsical trio of Mrs. Witches. The film is directed by Selma's Ava DuVerynay and written by Frozen's Jennifer Lee.
A Wrinkle in Time is a unique book that spans many genres: part sci-fi, part space adventure, part love story. The book's settings range from a small American community to vast planets like Camazotz, Ixchel, and Uriel. Since this book has such a rich landscape and wonderful personal and family dynamics, let's jump into what we hope to see in the new film, which arrives in theaters this March.
Charles Wallace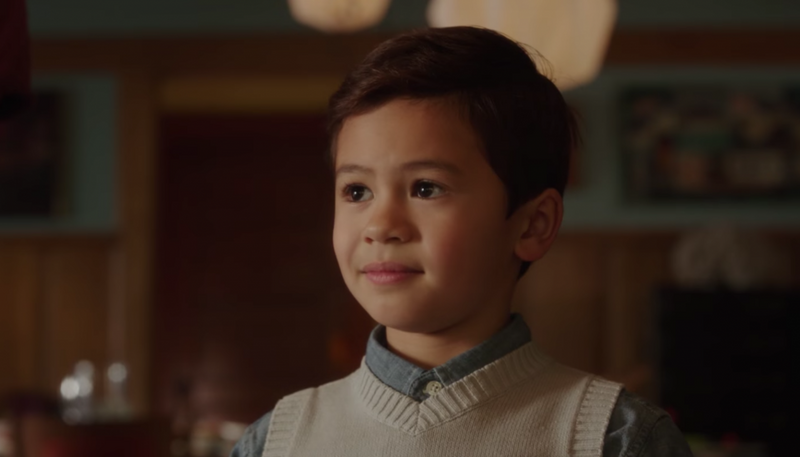 The Murry family is very unique. Every member of the family is smart — really smart — and Charles Wallace might be the smartest. While silent during his youngest years, when we meet Charles Wallace in the book, he is kind, intuitive, and absolutely brilliant. He still pretends to be mute at school, but at home, he is a talkative young man.
We know that Charles is in the film, but it's what he brings to the film that matters the most. Charles is almost like a spirit guide in A Wrinkle in Time — a wise sage trapped inside the body of a small boy. The way that he cares for his sister Meg or his mother Katherine — his gentleness — all of this must come through in the film. Especially since he will play a crucial role in the film's final act.
Meg's love for her brother will be challenged, and their connection must come across the big screen as personal, intimate, and generous. This is why the casting of Charles Wallace is so important. Newcomer Deric McCabe will play the role of Charles, and we can't wait to see his performance.
Meg Murry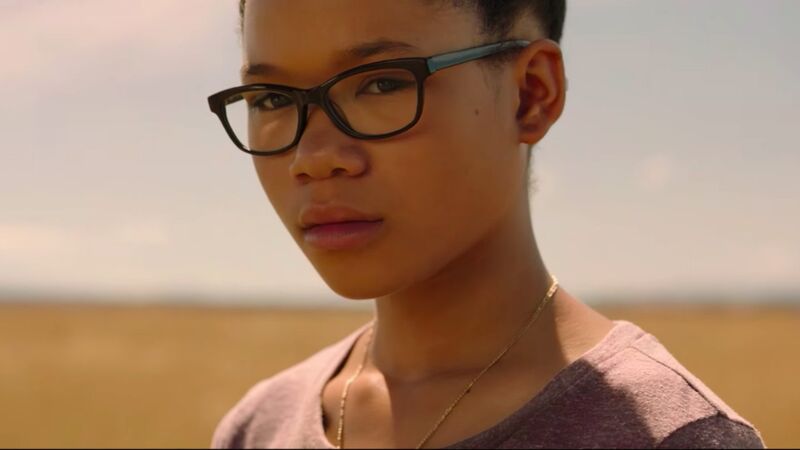 Meg is our heroine — our lead protagonist — the young woman who will be tested to her very limits in this film. Storm Reid will play Meg, the young woman who must travel the universe to find her father. Meg is very different than Charles Wallace — is she smart? Absolutely. But she is less sure of herself than the rest of her family.
Meg is a unique combination of subtlety, strength, and intelligence. Her power comes less from her ability to complete math or science problems like her family, and more from her heart and her ability to lavish compassion on others. She will learn to show this kind of compassion to herself, to trust that she does belong in her family, and that she has something very unique to offer the world. If the movie can accurately capture Meg's struggle, her self-doubt, and her triumph into self-love, then the film will successfully show us the best parts of the book.
Tesseract Powers
The key to space travel in this film is the tesseract. Not to be confused with the blue space gem from the Marvel films (although they function quite the same), the tesseract in A Wrinkle in Time is created by Mr. Murry and used to travel the galaxy. When the book opens, the tesseract is considered a scientific myth, something only attainable in theory.
The tesseract is the key scientific force in the book. While later books in the Time Quintet series focus on microbiology and time travel, A Wrinkle in Time specifically focuses on space travel. The film has a budget of well over $100 million so we are guaranteed to see some pretty spectacular space travel, or inner space travel, since no ships are required when using a tesseract. One element in particular that would be wonderful to see is the "shimmer" effect that Meg experiences while traveling — or "tessering".
The Planets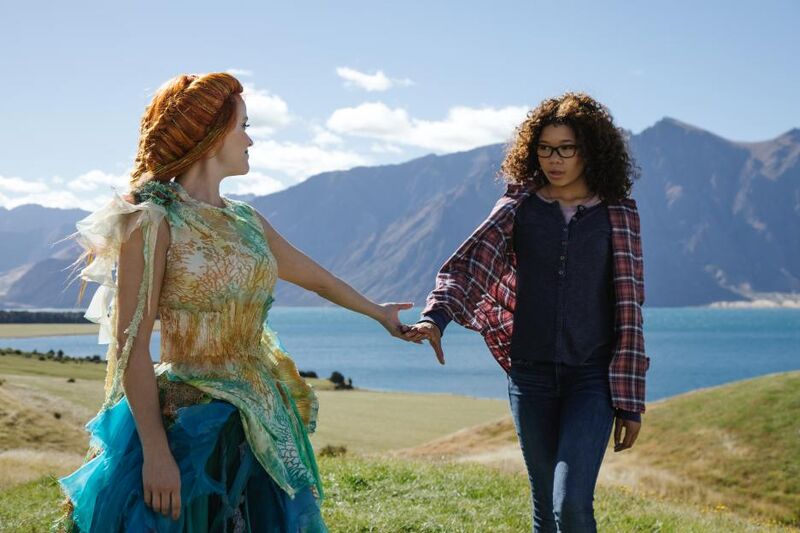 The space travel in A Wrinkle in Time is quite epic. Meg, Charles Wallace, and Calvin leave the comforts of home and explore worlds that are millions of miles away. They are led on their journey by the Mrs. Ws, who take them to a vast array of planets. Hopefully, three of these planets are shown in the film: Camazotz, Ixchel, and Uriel.
Camazotz is a planet straight out of George Orwell's 1984. It's a terrifying world that turns everyone into mindless beings. This is the planet that will challenge the Murry's the most — even though it looks like Earth, it is quite the opposite. No freedoms, no creativity, just uniformity and compliance. Ixchel is another scary planet, filled with creatures that have no eyes and lots of tentacles. Meg will be greatly challenged on this planet too. Lastly, I hope we get to see Uriel. Uriel is a gorgeous planet, full of color and life. It's also home to beautiful, winged centaurs, which I also hope we get to see in the film. The centaurs also sing a beautiful hymn on Uriel. Hopefully we get to hear that as well.
Something Completely New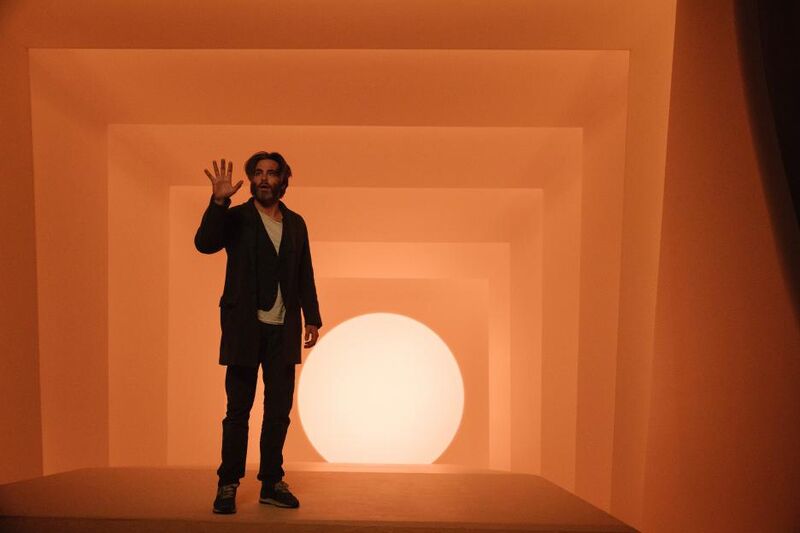 One of the reasons that A Wrinkle in Time was so groundbreaking was that it blended two genres: children's literature and science-fiction. While children's literature and fantasy are commonly grouped together, it's rare for a children's book to contain so much scientific prose. This is where the book Wrinkle shined when it was released and hopefully continues to shine in the film.
We're also hoping to see some new uses for visual effects in the film. Often when a film takes on new territory, new technology has to be developed for it. Bullet time and digital rain had to be built for The Matrix, crowd/battle CGI had to be built for Lord of the Rings — hopefully something cool will be built for A Wrinkle in Time as well, especially to bring to life character's like the Mrs. W's, the centaurs and the amazing terrering effects.
A Wrinkle in Time hits theaters on March 9, 2018.