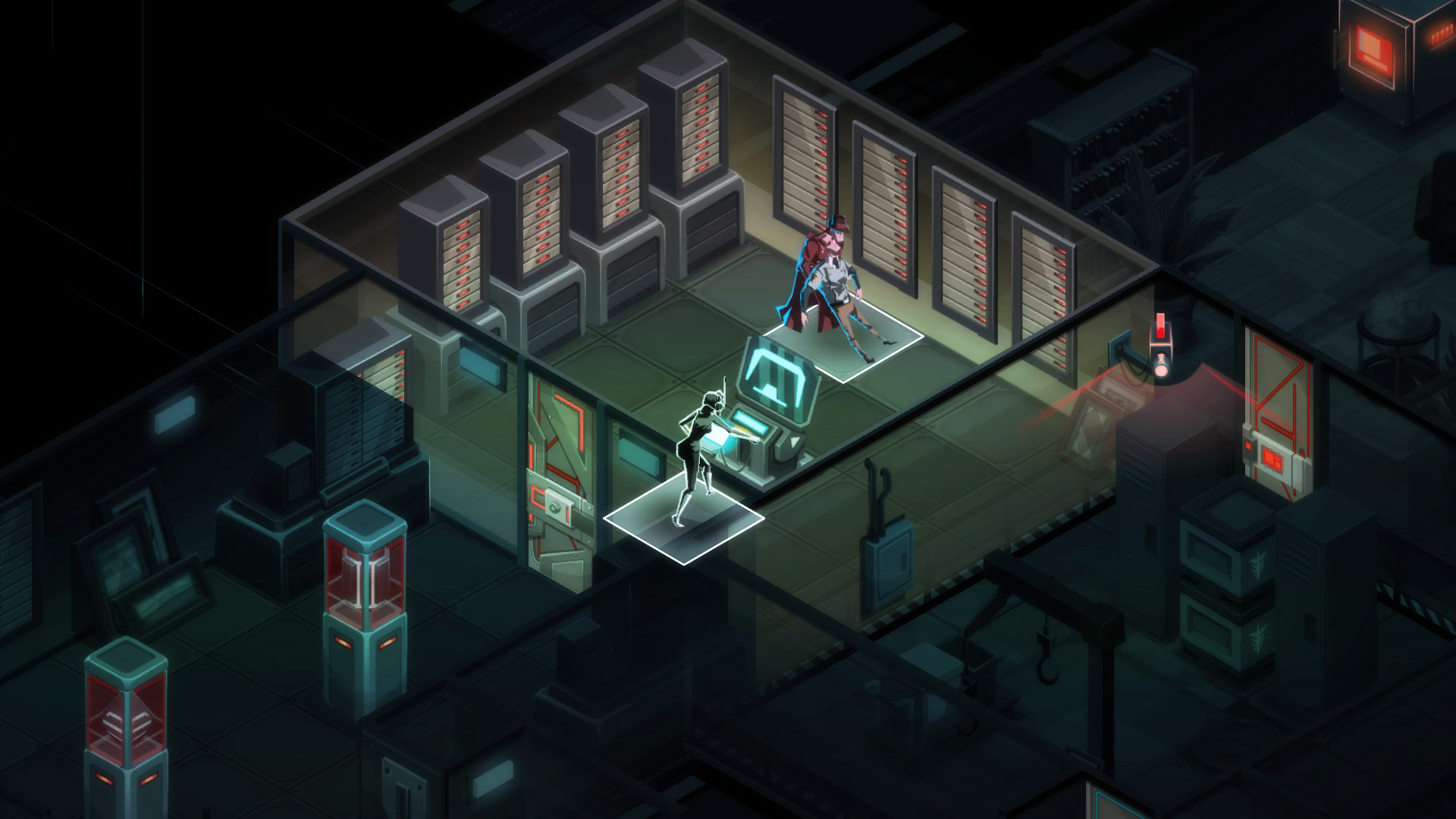 Just released on Steam, Invisible, Inc. tasks players with infiltrating the world's most dangerous corporations by taking control of stealthy, secret agents. The developer, Klei Entertainment, has impressed gamers in the past with titles such as Mark of the Ninja and Don't Starve, and this new cyberpunk adventure received very positive reviews during its Early Access. While you're sleuthing around corners and avoiding detection, stop by the Invisible, Inc. Wiki on Gamepedia to learn more about the game's playable characters, missions, and more.
In an isometric 3D perspective, you'll control a squad of up to four units, each with highly complex roles and abilities. It's up to you to spy, hunt, and hack your way to victory in each mission. Early Access players raved about the game's straightforward mechanics, challenging yet rewarding missions, and great soundtrack. Key game features in Invisible, Inc. include:
Character Selection: Start with any of the 10 unlockable agents, plus 6 variants and 6 starting programs to crack corporate security.
Deep Customization: By using different agents, items, and programs, each playthrough is completely different and uniquely challenging.
Randomly Generated World: Locations, threats, and loot will be vastly different during each play through.
5 Game Modes: A wide variety of game modes allows you to experience the game how you'd like to play.
Animated Cutscenes and VO: Invisible, Inc. includes hundreds of lines of voice over, fully animated cutscenes, and a fantastic, immersive gameplay experience.
Check out the trailer below to get a closer look at Invisible, Inc.
Invisible, Inc. is available now on Steam, and the game is slated to be released on PS4 in the future, though there's no official release date yet. For more information on Invisible, Inc. you can visit the official forums, the Klei Facebook Page, or follow the developer on Twitter. If you'd like to learn more about individual agents, their unique abilities, and in-game items, visit the Invisible, Inc. Wiki on Gamepedia.
---