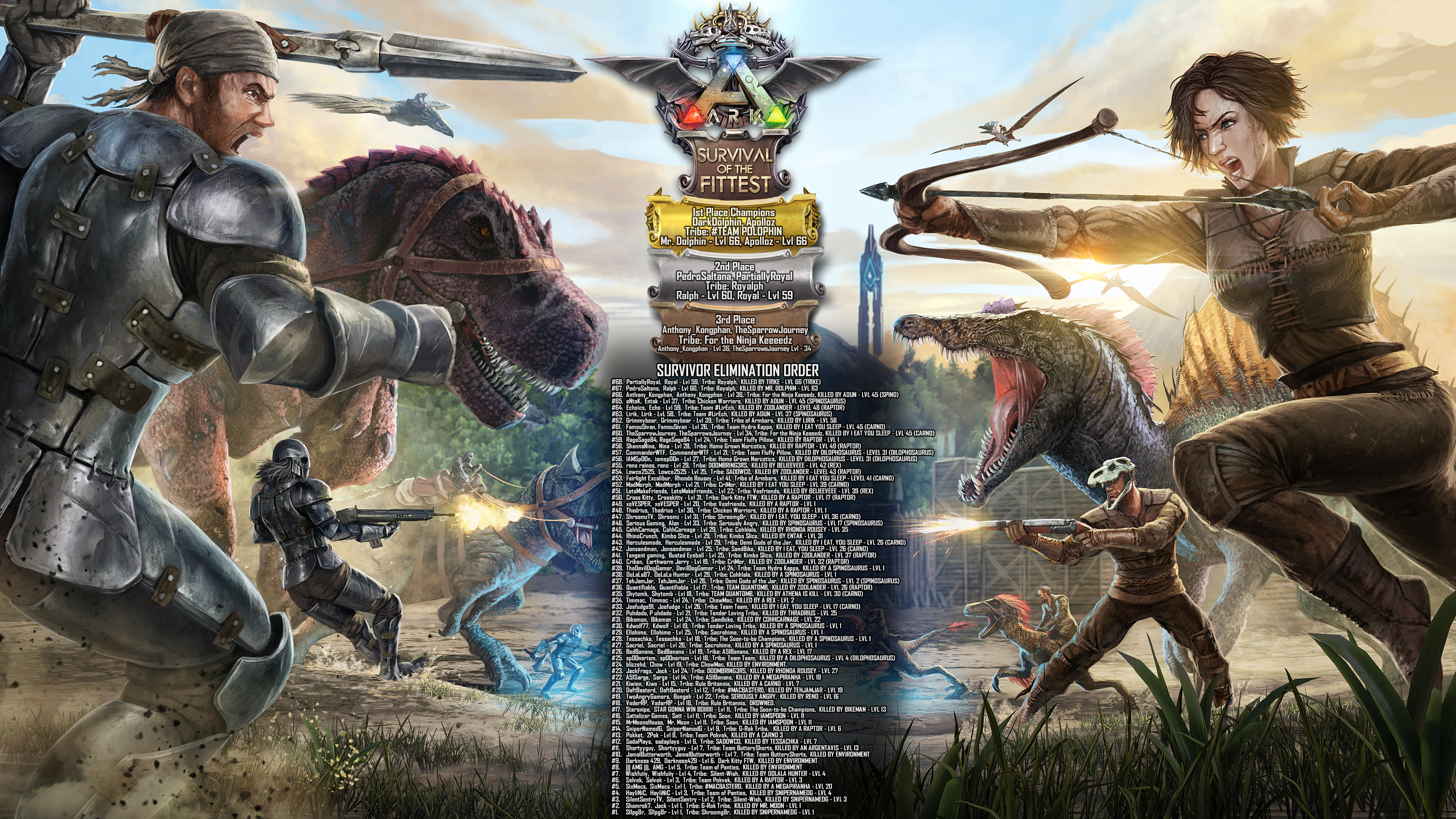 (Click image for larger version.)
ARK's Survival of the Fittest Tournament this past Saturday brought together 70 streamers to battle to the death, Hunger Games style, for a prize pool of $35,000. The Official ARK Wiki hosted a Tournament page that kept fans updated with who was still competing and who had been eliminated. In the end, it was Apolloz and Darkdolphin that nabbed the top $20,000 prize and gear from Gunnar and Logitech.
The tournament was full of excitement and chaos from the very beginning. Within 35 seconds of play, Sl1pg8r took an arrow to the face. (According to Jat, Studio Wildcard Community Manager, this was a record that, after hundreds of hours of play-testing, no one had ever gotten close to reaching.) As the event progressed, contestants met their doom in a variety of horrible ways, including a hungry pool of piranhas and stealthy ranged attacks. The playing area continued to grow smaller and smaller, and soon it was evident that some of the Tribes would do anything to survive – even ally with each other.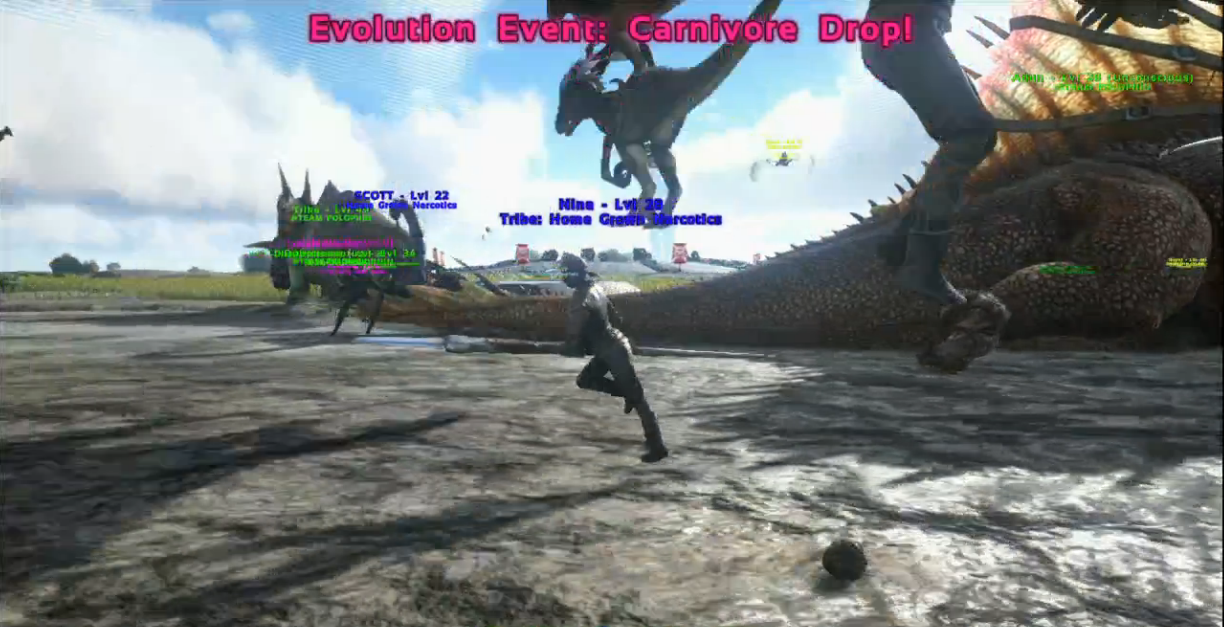 The game took a sharp turn when a catastrophic Evolution Event occurred: a carnivore drop. As raptors fell from the sky, several contenders were killed. In the final moments of the event, Anthony Kongphan was able to knock out an enemy's Spinosaurus and Triceratops with several well-placed traps. A final offensive push from the two remaining Tribes ended in a victory for #TEAM POLOPHIN, with both Apolloz and Darkdolphin surviving until the very end. ESGame and Pedrosaltana (Royalph) came in second place, while Anthony Kongphan and TheSparrowJourney (For the Ninja Keeeedz) rounded out the top three.
You can watch the full competition on ARK's Twitch channel here and read more about the competition in the game's Steam announcements. You can also check out a recap of the event in the Curse video below.
The battle mode featured in the tournament will be released August 13. For more information on ARK: Survival Evolved, stop by the Official ARK Wiki on Gamepedia.
---