To say that gamers have been patiently waiting for Crackdown 3 would be a bit of an understatement. Announced at E3 2014, the highly anticipated sandbox blast 'em up was set to arrive on Xbox One back in 2016. Spoiler – it didn't.
With 2016 passing by without Microsoft letting out so much as a single peep about the game, fans found themselves feeling less and less optimistic about Crackdown's future. To everyone's relief then, Crackdown 3 came back with a bang at this year's E3, with Microsoft revealing that it would finally be heading to Xbox One and PC this November.
Now, however, it turns out that a 2017 release is no longer happening. In a surprise statement released yesterday, Microsoft announced that Crackdown 3 has been delayed once again, with the troubled exclusive pushed back until spring next year. With fans waiting seven years for a sequel to Crackdown 2, this delay would be bad enough as it is, but with the Xbox One painfully lacking in big exclusive titles this year, the delay points to a much bigger problem within Microsoft's gaming division.
This isn't the first time Microsoft has run into trouble with its exclusives
It all started with the closure of Fable studio, Lionhead. With Fable once sitting proudly amongst Microsoft's biggest franchises, early Xbox One adopters couldn't wait to take another trip to Albion. Yet, to fans' surprise, when Lionhead revealed its first Fable adventure for Microsoft's shiny new console, this new Fable wasn't actually an RPG at all – it was a D&D inspired multiplayer game called Fable Legends.
Talking to Kotaku UK after the studio's closure, a source at Lionhead revealed that the developer originally pitched a fully fledged single-player Fable adventure to Microsoft.
Unfortunately, the new head of Xbox had other ideas. In 2012, Phil Harrison joined Microsoft's gaming division and brought with him a bold new vision for where he thought Xbox should take its franchises. Harrison proposed that the company sign fewer single player titles and instead replace them with long-lasting online games.
Despite Phil's grand plans, gamers had other ideas. With fans disappointed at this strange new take on their beloved Fable, each new Legends announcement was greeted with less and less interest from gamers. This indifference from fans eventually lead to the almost finished Fable Legends being cancelled – and Xbox's once precious studio, Lionhead, sadly went down with it.
Mother of dragons
Thankfully though, PS4's strong sales and lineup of single player exclusives convinced Harrison that taking an old-fashioned approach to video games wasn't necessarily a bad one.
Xbox then tried to right the ship by teaming up with industry darlings, Platinum Games, for an ambitious dragon based epic – Scalebound. Led by Bayonetta and Okami director Hideya Kamiya, Scalebound was exactly the kind of blockbusting exclusive that Microsoft needed.
Revealed at E3 2014, Scalebound quickly became one of Xbox One's most anticipated exclusives. Unfortunately, though, even the awesome-looking Scalebound couldn't escape the Xbox One first party curse.
Originally announced for a holiday 2016 release, Microsoft quickly delayed Scalebound prior to that year's E3, stating that it simply needed a bit more time in the oven. It was with some surprise then, that in January this year, Microsoft announced that the ambitious project had been completely terminated – before wiping all traces of Scalebound from its Xbox online channels.
The Xbox One curse strikes again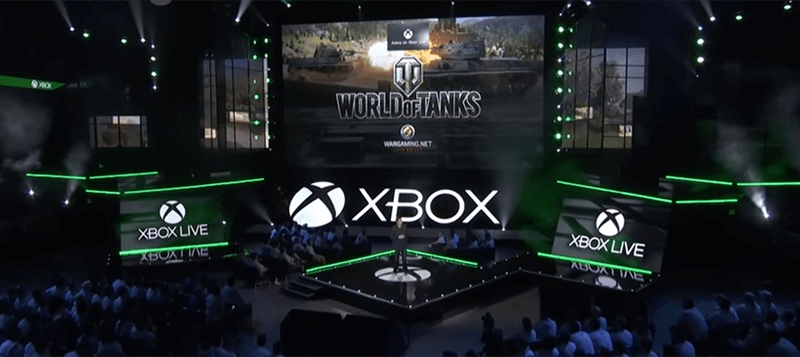 Unbelievably, those two games aren't the games that have met their demise under Microsoft this generation.  Phantom Dust was another game that was revealed at E3 2014, with a full remaster being developed by Darkside Game Studios for the Xbox One. Thanks to monetary issues, however, Microsoft axed the full remake and shut down the studio, instead trying to make amends by releasing a quick internal upres of the game in May this year.
So what's happened here? Well, the unsatisfying truth is that no one really knows. With rumours circulating that Xbox has never turned a profit for Microsoft, it would seem that Xbox has been given incredibly tight budgets to work to for its games.
This explains why we've only really seen Forza and Halo games being churned out by Microsoft with any regularity. Yet, with many gamers getting tired of playing the same tired franchises, Microsoft really needs to continue to invest in founding new game studios and bagging exclusives for its latest console. This year's Sea Of Thieves is a good start, showing that Microsoft isn't afraid to utilise the talented studios it has who were previously relegated to farming out Kinect titles last generation.
Yet, with Sony seemingly racking up brilliant new exclusives each year and Nintendo seeing a resurgence thanks to the Switch, Microsoft will need to get itself a compelling library of Xbox big hitters if it hopes to stay competitive.