SPOILER ALERT: Warning, this article contains spoilers from Deadpool 2. Proceed at your own risk.
The Merc with a Mouth is back in the second installment of the Deadpool franchise and he's brought some friends. In addition to the new X-Force members, like Domino and Bedlam, Wade is joined by his favorite X-Men: Colossus and Negasonic Teenage Warhead. Wade and Colossus didn't exactly see eye-to-eye in the first film, will they in Deadpool 2?
FANDOM recently sat down with Colossus actor Stefan Kapicic, who confirms that his character's relationship with Deadpool develops really beautifully in Deadpool 2.
Believing in Wade Wilson
In the first Deadpool movie, Colossus tried to recruit Wade into the X-Men, but Wade wasn't ready to stop killing, nor was he ready to play by any sort of boy scout rules. Colossus, on the other hand, is by definition a guy who plays by the rules. "[Colossus] is an old-school superhero. He's Marvel's response to Superman, in a way. He's a gentle giant. He believes in doing the morally right thing," Kapicic said.
There is great tension between these two characters, according to Kapicic because "[Colossus] believes that everyone has some good in themselves. That's why we have this beautiful relationship between Deadpool and Colossus. They have a brotherly relationship. Colossus is like a big brother figure to Deadpool, and we upgraded that [in Deadpool 2] in so many different ways. I'm so proud and so happy of the way we made this relationship work."
Mentoring Negasonic Teenage Warhead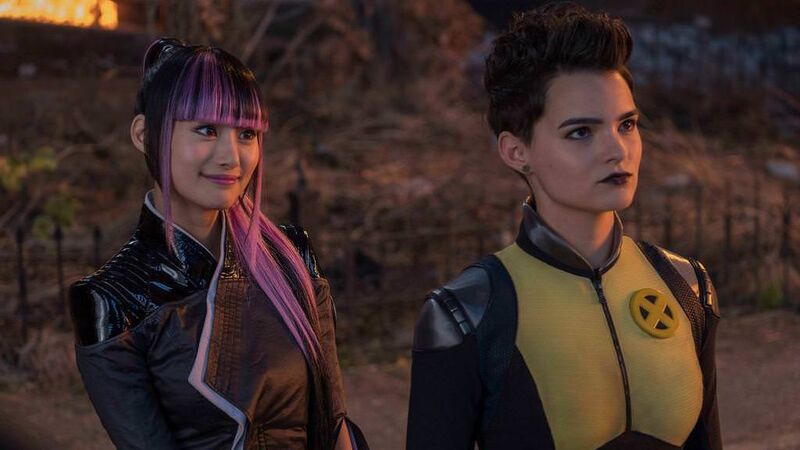 If Colossus is a pseudo brother to Deadpool, he is definitely a big brother to Negasonic Teenage Warheard. Essentially Colossus wants Deadpool to be "as perfect as Neganonic," Kapicic said.
"In the first Deadpool movie she was a trainee, now she's becoming an X-Men member. She was the perfect student for Colossus. This relationship also develops in the sequel and it's a beautiful thing to have someone like Brianna Hildebrand, on one side and Ryan Reynolds on the other," concluded Kapicic.
This non-conventional superfamily does come together in Deadpool 2. As Wade so aptly says, "family is not an f-word," and Colossus and Negasonic definitely become his family by the end of the film.
Deadpool 2 is currently in theaters.