It seems like only yesterday that we were mourning the loss of Dusty Depot and celebrating the new superheroes who came to town, but already Season 4 in Fortnite is over and Season 5 is bearing down upon us at a rapid pace.
For weeks we have seen hints of what is to come, the crack in the sky the rocket created seems to have opened some kind of time rift and that has brought in some strange items while removing others. But what does it all mean we hear you ask, well we still don't know all the details of what Season 5 will bring, but we have a pretty good idea.
When Can I Play Fortnite Season 5?
Season 5 is available right now and servers seem to be fairly stable, however this could change when more people head home at the end of the day, so don't be surprised if there are a few tech issues at some point today.
The season will run until September 25th, giving you plenty of time to earn those sweet new skins.
How Much is the Season 5 Battle Pass?
As always you will still be able to enjoy the classic Fortnite experience without having to pay a penny, and you will also get to experience more than a few changes coming with Season 5, such as the map changes.
However to get the full seasonal experience you will need to drop some cash on the Battle Pass. Once again the Battle Pass will set you back 950 V-Bucks, which is around around £8 or $10USD in real money.
Or you can get the Battle Pass and instantly unlock the first 25 tiers for 2800 V-Bucks.
What does the Fortnite Battle Pass give me?
Fortnite's Season 5 Battle Pass is pretty similar to the previous ones we have seen. They offer access to exclusive cosmetics and skins, that are often only available to battle pass owners. Some will be unlocked as soon as you buy the pass, others will have to be earned through completing challenges and quests tied to the Battle Pass. There's also a ton of XP boosts and V-Bucks to be earned by unlocking the 100 tiers.
As soon as you purchase the Battle Pass you will get the Drift and Huntress skins. The latter is a viking shield maiden, while initially the former just looks like a fairly standard guy. However he has alternate styles that can be unlocked which make him a lot cooler.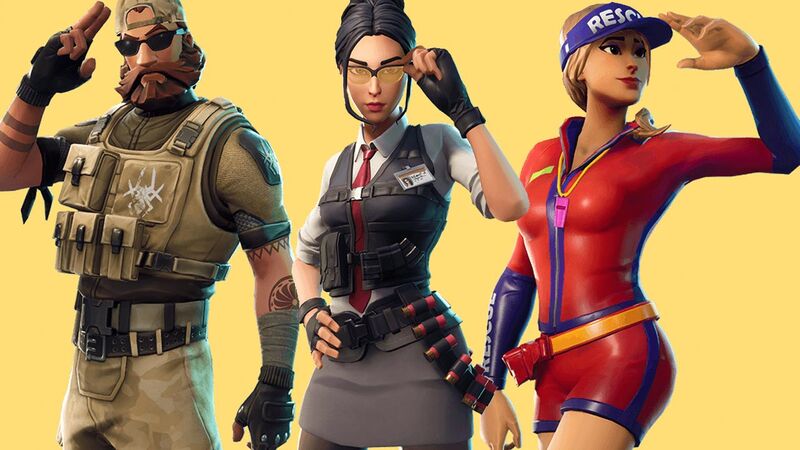 As you progress through the tiers you'll unlock other cosmetics such as Redline, a female biker, Sun Strider, a lifeguard skin, Sledgehammer, which bears a striking resemblance to Blackbeard from Rainbow Six Siege, and Rook, which seems to be some kind of secret service agent style skin.
Finally if you hit tier 100 you will get your hands on Ragnarok, an upgradeable skin that really is the best of this season so far. It will take a lot to earn this, or you can just buy tires with V-Bucks if you have a load of spare cash, but the reward is pretty sweet.
Finally you'll also have access to the weekly challenges. This time three of them will be available to those without Battle Passes, while another four will be Battle Pass exclusive.
What is Season 5's theme?
Unlike Season 4 where everything was clearly related to superheroes in some way, Season 5 seems a little more disjointed. In fairness, this makes sense with the Worlds Collide theme.
Many of the skins are based around historical times, whereas a lot of other cosmetics seem to be based around the beach, perhaps because of the new desert biome on the map. Seeing Vikings next to a lifeguard with an inflatable unicorn back bling certainly wasn't what we were expecting, but we are not complaining!
Having a general theme such as Worlds Collide means that Epic can do literally anything and it would make sense here, so expect the rest of the season to throw up a lot of surprises and things we could never even imagine.
What changes has Season 5 Brought With it?
A new season means a big old patch, and with it comes a lot of gameplay changes. The big new addition is the All-Terrain Kart, a four-person vehicle that can transport your entire squad around the map. It functions just like the two-person cart, but is just a little bigger and its roof acts as a bounce pad, which is sure to lead to some amazing stunts once people learn how to use it.
The map has also seen some pretty big changes. A new desert biome has been added to the south east corner of the map, destroying the Moisty Mire. This area has been totally overhauled, with some massive hills and mountains added and even some dinosaurs to scare the living daylight out of you when you round a corner to see one.
This has also resulted in the prison in this corner of the map disappearing, being replaced with a new area called Paradise Palms, which certainly seems to be more interesting than the prison ever was. Elsewhere, Anarchy Acres has also been replaced — this time with a golf course known as Lazy Links. Oh, and Dusty Divot is slowly returning to its former glory as even more trees have sprouted in the crater.
A few smaller changes have tweaked how shotguns work, meaning you can't fire another shotgun for a short while after firing your original one. Pellet hits are now shown in the reticle and spread is now consistent and not random, which should reduce those infuriating moments where you aim a pump directly at someones head only for every pellet to miss.
The circle has also been tweaked in the later stages to be slightly more random. The Switch version has been given motion controls and the mobile sound indicator is now available on all platforms, but your game sounds will be muted if you use it. Of course there is also a whole host of bug fixes and smaller tweaks that you probably won't even notice for quite a while.
This is just the beginning. With 10 weeks of Fortnite Season 5 content coming our way you can be sure that there will be even more new additions. Expect new cosmetics, challenges, map tweaks and most likely some massive, game-wide events such as the rocket launch we saw just a few weeks back.
These rifts that have opened up could literally result in anything from any time coming into the world of Fortnite, and with the team at Epic Games already showing off how crazy some of their ideas are you can only expect things to get strangers as the season progresses.