It would appear that winter is not quite coming this year as genre shows like Game of Thrones are being held until the 2019 TV season. Fans of Star Trek: Discovery and will have to wait until 2019 to see Burnham and Captain Pike go on their epic quest to find Spock. And a return trip to the Upside Down will have to wait as Stranger Things is also pushed back.
Here are the most anticipated shows that are coming back in 2019:
Game of Thrones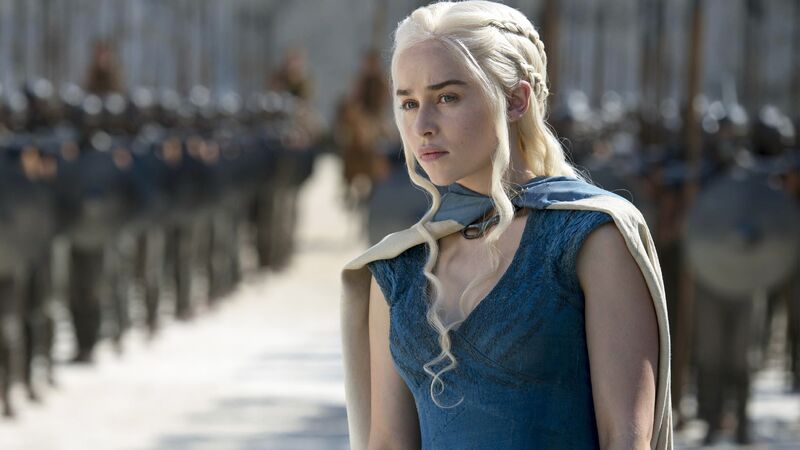 The final season of Game of Thrones is upon us and we can't wait to see who ends up on the Iron Throne. We won't find out for another few months, however, as HBO is planning to release it for a late Spring/early Summer 2019 release.
When we last saw Daenerys and Jon Snow, they were consummating their newfound love for one another. Dany's dragon, Viserion had been killed North of the Wall when Daenerys came to rescue Jon and his men. The Night King turned Viserion into an ice dragon and used his new thrall to melt the Wall.
When Season 8 picks up, the White Walkers will be coming for Westeros and they'll be bringing Winter with them. Cersei will be preparing to have her and Jaime's baby, and the surviving Stark children will have to raise every defense to save the world.
Game of Thrones' final season will hit HBO during 2019.
Star Trek: Discovery
Last season Star Trek: Discovery went were no man had gone before — to the Mirror Universe! Well, Star Trek has gone there before, where they haven't been was in the throes of war with the Klingon Empire AND with a Captain who was actually an imposter. THAT was quite a twist.
When Star Trek: Discovery Season 2 picks up, Captain Pike will leave the Enterprise (womp womp) and take over the Discovery. According to the trailer that was released at San Diego Comic-Con, strange anomalies have appeared in space and the Discovery needs to investigate. The twist here is that Spock was last seen near the anomalies. This will unite Pike and Burnham in their "Search for Spock."
Star Trek: Discovery will reportedly hit CBS All Access and Netflix Global some time in early 2019.
Stranger Things
The kids from Hawkins are taking this year off to film what is expected to be another stand-out season of Stranger Things. Season 3, will debut during the summer of 2019, a season which Netflix promises will be even better than the last.
"They want to deliver something bigger and better than last year. I think it's going to be a fantastic season. It will be worth the wait." – Cindy Holland, EW
The new season will take place during the summer of Summer of 1985, which means the season will feature references to movies like Back to the Future and Teen Wolf. Malls were also huge phenomena in the '80s, which is why the first trailer for Stranger Things Season 3 features the brand new, state-of-the-art Starcourt Mall. There will be a number of romances developing in the group.
Stranger Things Season 3 will hit Netflix Summer 2019.
The Orville
While many Star Trek fans loved the bold new direction of Star Trek: Discovery, many Trek fans found themselves more in love with FOX's The Orville. The show, which hails from Family Guy creator Seth McFarlane, is like a comedic version of Star Trek.
The light, episodic style of The Orville really rung true for Trek fans, who felt isolated by the heavily serialized and darker tone of Discovery. While The Orville Season 1 didn't end on cliffhanger per se, it did set up an interesting storyline for Commander Kelly Grayson, who turned herself in for violating the prime directive.
The Orville will debut on December 30 and be fixture of FOX's Spring 2019 lineup.
Gotham
Gotham went full Dark Knight Rises in their finale, with Ra's al Ghul destroying all the bridges that connect the city to the outside world. With boats carrying most of Gotham's citizens to safely, the city will be left in the hands of criminals.
Young Bruce Wayne, who finally donned a mask in Season 4, will stay behind to fight off the rising crime elements. Seeing as Season 5 will be Gotham's last season, it's easy to guess it will be FOX's wildest and most ambitious season yet.
Gotham will air its final season next Spring on FOX.
Agents of S.H.I.E.L.D.
Agents of S.H.I.E.L.D. Season 5 went out with a lot of tears as the agents said goodbye to their beloved Director Phil Coulson and Agent Melinda May. Coulson and May were left in Tahiti, as Coulson faced the end of his life.
Simmons, Quake, and co. stayed together on the Zephyr-One with the mission to find Fitz, wherever he may be floating around in space. With Graviton gone, the agents are sort-of free to pursue their own missions. The one caveat here is that Thanos was literally invading the planet during the finale, so it's possible that half the characters were snapped out of existence.
When the show picks up next summer, however, it will be after the events of Avengers 4, so anyone snapped away would presumably be back.
Agents of S.H.I.E.L.D. will return to ABC this summer, after the events of Avengers 4.
We know that it's hard to wait for Game of Thrones and Stranger Things, but there are plenty of great shows to watch in the meantime. To find out what IS coming back this Fall, check out our full Fall TV premiere guide: