An epilogue that didn't make it into Wonder Woman is now on the movie's Blu-ray/DVD, and sets up the plot of the forthcoming Justice League movie. Read on to find out why and how…
Why Did They Shoot the Wonder Woman Epilogue?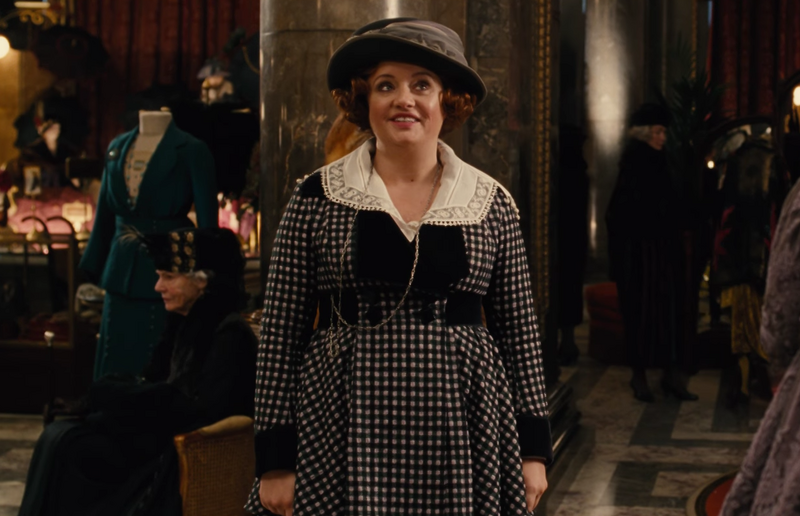 There wasn't much left out of Wonder Woman, with director Patty Jenkins telling Yahoo: "There were no cut scenes in the movie, basically, which I'm very happy about, because you can't always do that."
Instead, this epilogue was conceived and shot after the movie wrapped, and features fan favourite Etta Candy (Lucy Davis), as well as soldiers Sameer (Said Taghmaoui) Charlie (Ewen Bremner), and Chief (Eugene Brave Rock).
"Every single one of us wished that Etta was in every single scene, as well as the team," Jenkins explained. "We also loved the idea of having another scene and some other things, and bringing back some of our favourite characters and getting to mess around with them some more. So it just came very naturally… the idea of getting to see her and the team making the plan for the future was pretty exciting."
What's in the Deleted Scene?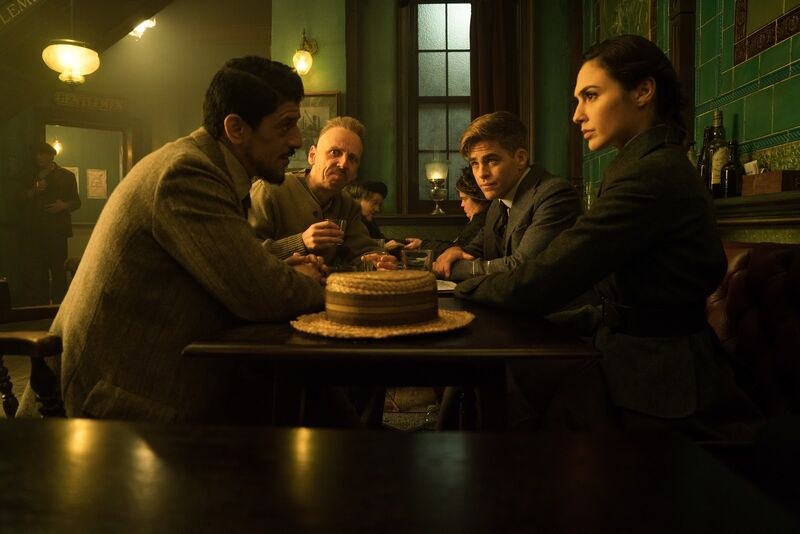 The 30-second sequence — which can be viewed here — finds Etta entering the pub frequented by Steve Trevor's aforementioned military cohorts, and exclaiming, "Boys! Why did I think I would find you here in this charming establishment?"
Charlie asks her what she's carrying, and Etta explains, "It is our first mission! Top secret. The war is over but the good fight goes on. So after the bombings in Liege — along the western Belgian front — the powers that be found something. It's very old, and it's very powerful. They want us to recover the artefact, and deliver it to the Americans. I mean we don't want it in the wrong hands, do we?"
And that's it. But there are treasures buried within those lines of dialogue…
How Does it Connect to Justice League?
While Etta doesn't state that the "very old" and "very powerful" artefact is a Mother Box, we'd be willing to bet a rather large sum of money on the fact that it is. And if she and the soldiers are heading off to recover one of the three Mother Boxes, they are part of a chain of events that lead directly to the Justice League forming. As we explained in a previous feature…
"The Mother Boxes are all-powerful inter-dimensional relics that Darkseid lost to the the Amazonians, Atlanteans and Mankind in an ancient battle which is rumoured to serve as Justice League's prologue. Filled with mysterious alien technology, the boxes are powerful in isolation, and all-powerful when brought together."
Steppenwolf is the villain of the forthcoming movie, waging war to win each box, and the reason Wonder Woman, Batman, The Flash, Cyborg, Aquaman and Superman have to team up.
So while we might not see how Etta and her crew fared on said mission in Justice League itself, it may play into the plot of Wonder Woman 2, perhaps as a prologue. And if they are delivering said Box to the Americans, it's very probably the reason Justice League death and destruction happens on U.S. soil.
Whatever the case, it's a fun Easter Egg for hardcore fans, that also helps connect DC's Extended Universe.