When Ser'Darius Blain was cast in Jumanji: Welcome to the Jungle, he thought it was the perfect opportunity for his son to see him in the reboot of a franchise that he himself loved as a kid. But when the three-year-old caught the movie in theaters, his reaction wasn't quite what the actor was hoping for.
"He saw the movie twice without me! Isn't that crazy?" Blain told FANDOM during a preview of the new Jumanji Escape Room in Los Angeles. "He and some of his classmates from daycare went."
And although the toddler loved the movie, it apparently wasn't his dad that he was excited to see on screen. "He was all excited about everyone but me," Blain said after doing an impression of his son screaming Kevin Hart's name.
His son must have at least been happy to know that his dad's character, Fridge, is played by Kevin Hart once the film's protagonists are sucked into the world of the Jumanji video game and enter the bodies of their avatars. That means the two actors had to spend extra time together in order for Hart to pick up some of Blain's mannerisms.
"Kevin's one of those people who kind of learns vicariously just through watching. He doesn't do a lot of planning. I think that's where a lot of his comedy comes from is that it's so improvisational," Blain said. "He definitely picked up on some of my body movements and my attitude."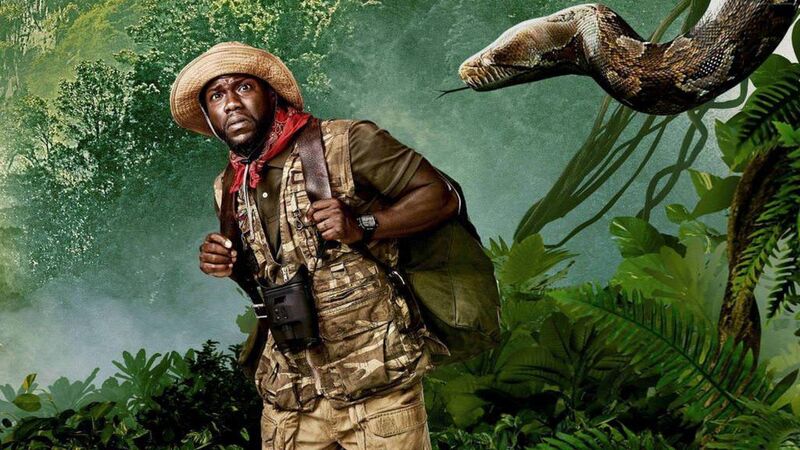 Now that Blain is out of the jungle, he's headed to Vancouver to start working on his latest project — a reboot of the '90s cult classic witch show Charmed.
The actor was the first to be cast on the upcoming CW series and says the feminist reboot will be more than just magic-themed fun.
"They're definitely exploring some really deep relationships," he said. "They're cutting out all the frilly stuff. It's going to be entertaining for the fans but really getting to the heart of these characters and bringing something real."
Today I begin a journey in a new home w/incredible people who will become family. Im looking forward to telling stories w/talented beings and hopefully making Our supporters proud. worked so hard for this moment & I can't wait to give it my all. Get ready! #Charmed 🔮 #Vancouver pic.twitter.com/fhh4gEq4VL

— Ser'Darius Blain (@SerDariusBlain) March 12, 2018
For now, though, you can watch Ser'Darius in Jumanji: Welcome to the Jungle — available now on digital and being released to Blu-ray and DVD on March 20.
And if you live in Los Angeles, you'll need to check out the official Jumanji Escape Room on Melrose. 60out Escape Rooms created an entire jungle for teams of 4-8 people to explore while trying to solve a series of puzzles. But you'll need to return the emerald eye to the sacred jaguar monument before time is up or the dangers of the jungle just may overtake you for good.