2016 has been going after musicians in a big way. The loss of David Bowie was the roughest possible way to start the year, and shortly there after we lost Glenn Frey and Merle Haggard. Now, we've lost Prince. Gone at the way-too-young age of 57, Prince leaves behind an earth-shattering legacy that changed the face of music for all eternity. His scope of talent was boundless, breaking barriers in ways that still reverberate to this day. He amassed a body of music that will live on long after you and I have departed from this plane of existence.
And I'm over here listening to the soundtrack to Batman.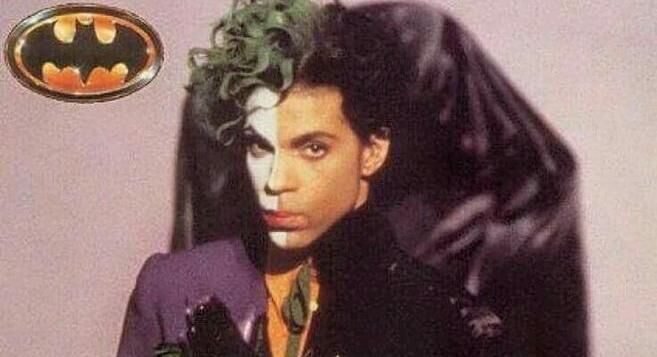 Often regarded as one of his weaker efforts, Batman was a constant staple in my Walkman CD player for about a year. I got the album after seeing the 1989 Tim Burton film for the first time at a friend's house. Even though I was a rabid Batman fan at an early age thanks to Batman: The Animated Series, I hadn't really dug into the feature films at that point (except for Batman: Mask of the Phantasm). After seeing Batman, I was determined to see every Batman movie under the sun. I was lucky enough to have a mom that supported my dorkiness, and since she was very into music she purchased both the Batman score by Danny Elfman and the Prince album for me.
Though Elfman's score has gotten more rotation from me in recent years, youngling Drew was all about the Prince album. There was a darkness to some of the numbers ("The Future") that didn't undercut their bouncy fun. I was particularly fond of "Partyman," the song that played during the Joker's assault on a Gotham art gallery. In fact, both Joker-centric songs ("Partyman" and "Trust") were the ones I played the most. Though I did have some affection for the softer tunes like "Vicki Waiting" and "The Arms of Orion," I always looked forward to the closing track, "Batdance." It's a silly and kind of pointless celebration of Batman and his titular film, but I can't help but feel like dancing every time I hear it. If you've never seen the music video for "Batdance," you need to witness it in all its bonkers glory.
Admittedly, I absorbed most of Prince's big hits as I grew up. I certainly remember "1999" being inescapable in the year 1999, even though it was released 16 years prior. I've rocked out to "Let's Go Crazy," "Little Red Corvette," and "Raspberry Beret" with one of my co-workers while our bosses weren't looking. I've heard "Purple Rain" and "When Doves Cry" plenty of times in passing and enjoyed them lots. But, I've never sat down and listened to a Prince album from start to finish other than Batman. I'm planning to rectify that now that we won't be getting any more music from this undeniable icon, but when I heard the news of Prince's passing, I immediately threw on Batman and have listened to it twice through now. Even though it's suffered some derision over time — my first realization that people may not like the Batman soundtrack was when it was mocked in Shaun of the Dead — I can't help but love it. It's goofy, jumpin', melodic and is a great counterpoint to the brooding hero that it was made for.
Thank you, Prince, for telling me to get the funk up.