Shannon Purser has quickly become a breakout fan favourite in two massively popular shows. Not only is she the face of the near-legendary Barb in Stranger Things, a character for whom an internet campaign for closure – #justiceforBarb – has gone viral, she also popped up in the first season of Riverdale as meek schoolgirl Ethel Muggs.
So prominent has the #justiceforBarb campaign been that it was even slyly acknowledged in Riverdale. It's referenced when Madelaine Petsch's Cheryl Blossom says, "Hashtag Justice for Ethel" as the girls in the school cook up a plan to get back at the boys who've been keeping a playbook of (untruthful) sexual conquests. Ethel is one of those names.
In an interview with FANDOM to promote her new movie, Wish Upon, Purser exclusively confirmed that she will be making a return to the series in Season 2. "I will be, yes," she says simply.
Filming just completed on the first episode of the new series recently, but when we spoke to Shannon she had yet to see the script. As a recurring character, rather than a show regular, that's understandable – but she didn't say at what point we'll see her return. She did, however, talk about the development of Ethel Muggs in Season 2.
"I'm really excited about Ethel," she says. "I think that she has quite a lot of depth and hidden layers to her. I don't know that she's as pure and innocent as maybe everybody thinks."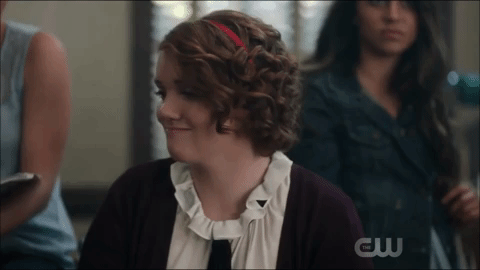 She also shared her hopes for the character: "I would definitely love her to be a really cool and sort of badass character. Right now, she's very kind of quiet and wears her little girly socks and her headbands, and I think that she has a hidden strength to her. It would be really cool to explore her life because I definitely think there's a lot going on there."
Season 1 hinted at Ethel's hidden depths in the dark poem she wrote about being buried alive with her mouth "sewn closed". We also know that she had been dealing with a troubled home life. She told Veronica that her parents were fighting – the cause being that they'd lost their savings and were having to sell the house. Her dad subsequently tried to commit suicide. It turns out Veronica's dad, Hiram Lodge, was responsible for her family's misfortune.
What Hiram Lodge's return could mean
With Hiram Lodge out of jail for Season 2, we'll get to see this pivotal character for the first time – played by Mark Consuelos – and he'll play a central role in a series that looks to be even darker than the first. This could mean that Ethel's role will be expanded – she's certainly a key figure in the Archie comics on which the series is based. More screen time will give her plenty of opportunity to let that pure and innocent façade drop; as she contemplates revenge, perhaps?
While Season 1 had 13 episodes, Season 2 of Riverdale will run for 22 episodes. It looks like it will pick up from where Season 1 left off, if KJ Apa's recent Instagram post is anything to go by – the picture shows the actor on set as Archie, with his hand bandaged as a result of the ice-breaking moment during Cheryl's dramatic rescue.
Riverdale Season 2 is set to premiere in October. Meanwhile, you can catch Shannon Purser in Wish Upon, a horror film from Annabelle director Jon R. Leonetti, about a girl who comes across a mystical box which grants wishes for a deadly price. Wish Upon hits screens on July 14.