The WWE Royal Rumble 2016 is just around the corner. This year, the main event features the stipulation that current WWE World Heavyweight Champion Roman Reigns must emerge victorious against all 29 of the other participants in order to retain his title. As always, the match is sure to be full of thrills, spills, and surprises.
One of my favorite aspects of any Royal Rumble match is the inclusion of surprise participants. During last year's match, Bubba Ray Dudley, Diamond Dallas Page, and The Boogeyman all made their return to a WWE ring for the first time in several years. For Bubba Ray, it foreshadowed an eventual return of The Dudley Boys to the tag team division later that year.
Regardless of whether it's for one night only, or the start of a longer run in WWE, these are the surprise participants I would like to see in this year's Royal Rumble match.
AJ Styles
Let's start with the elephant in the room — and the most probable participant on this list. Rumors have been circulating for weeks that former Total Nonstop Action Wrestling and New Japan Pro Wrestling talent AJ Styles is close to signing a deal with WWE. Since being passed over by WWE several years ago, AJ Styles has worked his way to becoming possibly the most recognizable non-WWE wrestler in the world. His inclusion in the Royal Rumble would make a statement and open up a ton of possible storylines leading up to WrestleMania 32 later this year.
Shinsuke Nakamura
Another NJPW wrestler rumored to be coming to WWE with AJ Styles is Shinsuke Nakamura. In fact, he was recently stripped of the IWGP Intercontinental Championship due to leaving the company, which many saw as confirmation of these rumors. Despite being new to WWE, Nakamura has over 14 years of wrestling experience and a unique, high-impact style that would inject excitement and energy into the match.
Hiroshi Tanahashi / Kazuchika Okada
While the inclusion of the former NJPW stars would be a nice surprise, WWE could really shock us by working with NJPW to bring over some of their current talent. Kazuchika Okada and Hiroshi Tanahashi are generally regarded as two of the best wrestlers in all of NJPW, and maybe two of the best wrestlers in the entire world. Including one or both of these talents in the Royal Rumble would be the perfect showcase for NJPW, and could pave the way for a mutually beneficial partnership between the two companies.
Sami Zayn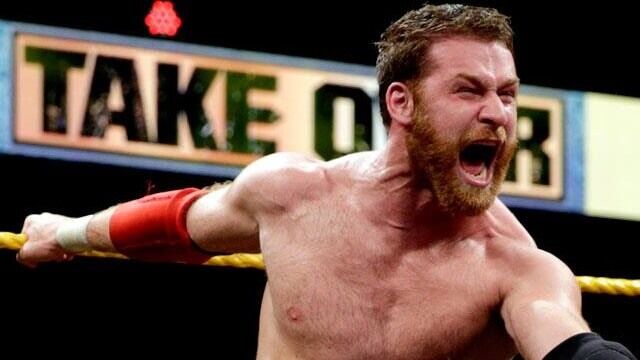 WWE doesn't necessarily need to look outside of its roster of Superstars for surprise Rumble participants. Its developmental NXT brand has some of the best young talent in the world from which to choose. Sami Zayn is just such a talent. Zayn made his name in Japan and Ring of Honor before coming to NXT in 2013. He held his own in a match with John Cena on RAW last year before going down with a shoulder injury. Zayn's injury is healed, and he is more than ready to make the transition from NXT to the WWE roster. The Royal Rumble could be the perfect springboard for him to do so.
Samoa Joe
Here is another NXT and former TNA talent that would make a huge impact on the Royal Rumble. Samoa Joe has been wrestling longer than most of the other Rumble participants, but has yet to appear on WWE television. Joe needs to make his presence known and stand out from the pack to prove to Vince McMahon and the rest of WWE management that he is Superstar material.
Finn Balor
Finn Bálor is the current NXT Champion, and he may be the most exciting wrestler in either NXT or WWE. He utilizes a hard-hitting style, learned from years of competing in Japan, that combines kicks, dives, and stomps to deadly effect in the ring. NXT needs a champion like Bálor, so I don't foresee him coming to the main roster quite yet, but it would do wonders for his future career in WWE if he could showcase his talent in the Royal Rumble and give WWE fans a taste of what they can expect from a future Superstar.
Daniel Bryan
As we saw in this week's Total Divas premiere, Daniel Bryan may never wrestle again due to a history of serious injuries. However, you can never say never in the wrestling world. Bryan returned to WWE in last year's Royal Rumble match, so maybe — just maybe — we could see a surprise return in this year's event. My head tells me "no" but my heart tells me "YES!"
Sting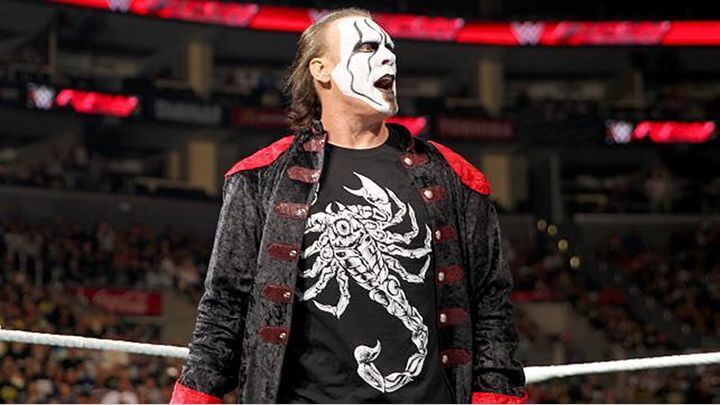 Sting sent tremors throughout the wrestling world when he made his WWE debut during Survivor Series 2014. This kicked off a feud with The Authority, culminating in his first WrestleMania appearance in a match against Triple H and a follow-up match against Seth Rollins at Night of Champions. It was nice to see Sting appear in a WWE ring, but the fact that he lost both matches left a bad taste in the mouths of many fans. He appears to be out of commission due to the neck injury he sustained in the Rollins match, which would make it all the more amazing if the Stinger was to make a surprise appearance in the Royal Rumble.
Kurt Angle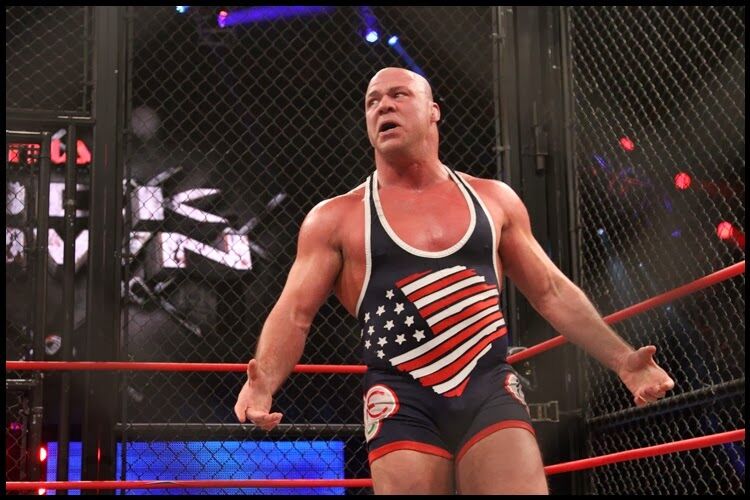 Now we are starting to get into long-shot territory. Kurt Angle may be on his farewell tour with TNA, but with only a few more days remaining on his contract, it isn't completely out of the question for him to make a surprise return to WWE at the Royal Rumble. Angle was a major contributor to the success of WWE during the Attitude Era, and despite some personal and professional issues he's had in recent years, it would be nice to see him go out on top from the company where it all began.
CM Punk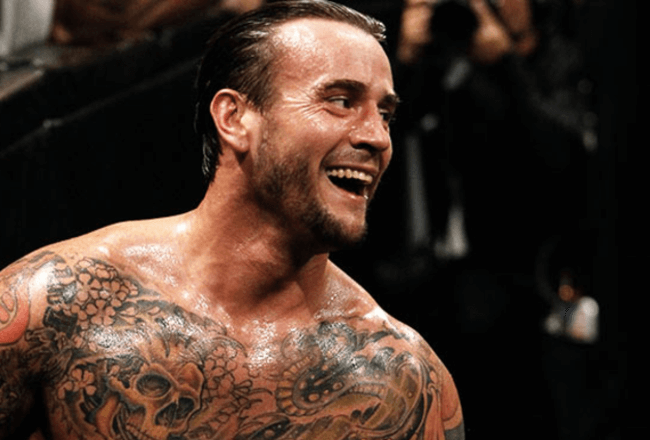 OK, I admit that this pick is next to impossible. CM Punk is currently training for his first UFC match, and he parted ways with WWE on less than amicable terms. However, this is professional wrestling we are talking about, so anything can happen.
Head over to the Pro Wrestling Wiki to start making your own wish list of surprise participants, then tune in to the Royal Rumble this Sunday to see how it all plays out.
---
Would you like to be part of the Wikia team? Join our Fan Contributor Program and share your voice on Wikia.com!