The Twin Peaks revival hits screens, like, REALLY SOON. If that's not cause for celebration, what is? David Lynch's seminal TV drama first aired in the early 1990s and ran for two seasons. And while viewing figures may have declined as the show wore on, leading to its cancellation in 1991, its legacy has been a host of TV shows that owe it a tremendous debt. FANDOM rounds up some of the most significant shows that have been heavily influenced by Twin Peaks.
Riverdale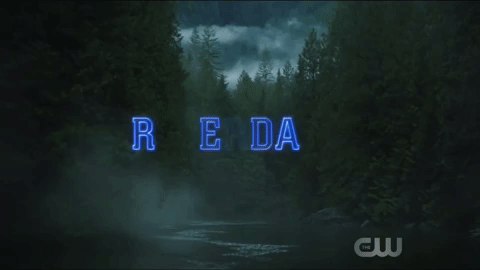 On the surface, Riverdale may seem like it's in the same vein as the likes of Dawson's Creek or The O.C. It is, to a degree, since it deliberately sends up that kind of teen drama. Underneath, it's a smart and subversive TV show that is not only an inspired Archie Comics adaptation but also an incisive take on Americana's murky underbelly.
There are loads of impeccably groomed characters with plenty of s*** going on – this is small-town America but it's a world away from white picket fences, jocks and high-school prom perfection. Instead, there's a kid sleeping with his teacher, a pregnant teen banished in shame, drug deals, frame-ups, dark family secrets and just a whiff of incest.
Oh, and if those kind of goings on aren't quite enough to align it with Twin Peaks in your mind, how about those opening titles? And then there's the small matter of a plot which centres around a teenager washing up dead, with the story unfolding around who killed him.
Legion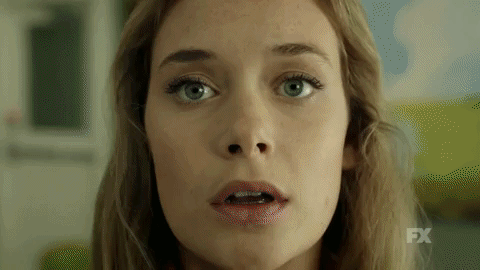 Ask yourself. Would Legion be the show it is without Twin Peaks? Or would it be just another superhero adaptation? Twin Peaks made it okay to build in the peculiar and the supernatural without having to explain it ad nauseum.
Legion has extra-dimensional spaces, much like the Black and White Lodges in Twin Peaks. And both shows are a bit like the experience of being on psychedelic drugs. Legion's Shadow King has parallels with Twin Peaks' unearthly, super-sinister bad guy, Bob, too.
Wayward Pines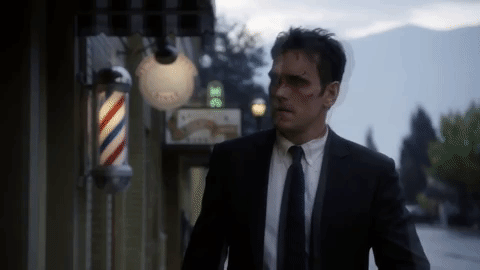 The first episode introduces an outsider, Matt Dillon's US Secret Service agent Ethan Burke, to a disquieting, isolated town called Wayward Pines. A bit like Agent Cooper before him. Only Burke is investigating not one but two mysterious deaths. He encounters weird people with saccharine smiles and insincere upbeat personalities but there's a dark undercurrent that doesn't take long to push itself to the surface.
It's based on the novels by Blake Crouch and M. Night Shyamalan is on board as a producer, which gives you a bit more of an idea of what to expect from this show.
Lost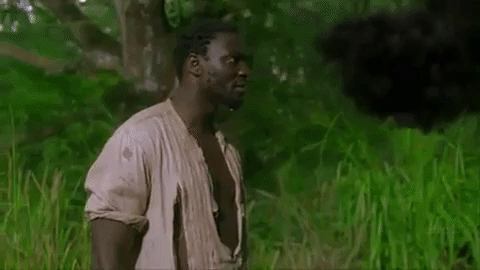 Lost is the show that made J.J. Abrams' name. What at first seemed like a desert-island survival drama soon spiraled completely out of control – in a good way – far beyond what audiences expected. It single-handedly brought perplexing and unexplained mysteries and supernatural shenanigans to mainstream TV – but it has Twin Peaks to thank for paving the way and making it okay to do so.
Not only did it jump about in the timeline, confusing the bejeesus out of legions of viewers, but it also introduced random polar bears and a smoke monster. More interested in posing questions than answering them, audiences resigned themselves to simply reveling in the weirdness, much like they did with Twin Peaks.
American Gods

If you've been watching American Gods, its neo-noirish vibe will have you casting your mind back to a certain show from the early 1990s. The atmospheric music and unhurried pace have lots in common with its Lynchian predecessor, as well as its heightened reality. There's also the small matter of the supernatural element that makes these two shows cosy bedfellows. The colourful characters too, and a wicked sense of humour, owe a debt to Twin Peaks.
Northern Exposure
Although Northern Exposure debuted only a few months after Twin Peaks had gripped viewers, it has David Lynch's seminal series to thank for its success, in part. It tapped into the same audience that was lapping up the Lynchian weirdness. Twin Peaks prepared them, trained them almost, to be more pliable and accepting of a show that was a bit out there. Northern Exposure wasn't as dark as Twin Peaks but it was about a remote town and was full of eccentric characters and bizarre storylines that had plenty in common with its contemporary. Plus, we saw it all through the eyes of an outsider – New Yorker Joel Fleischman who was, in this way, similar to Coop.
Fortitude
The first series of Fortitude is a whodunit on the scale of Twin Peaks. When a member of the township turns up dead in mysterious circumstances, an investigation into who killed him kicks in. Like Twin Peaks and Northern Exposure before it, an outsider is brought in to shine a light on the peculiar goings-on in the small, off-the-scale settlement. In this case, it's Stanley Tucci's mainland investigator, Eugene Morton. Things get really weird and just when you think they can't get any weirder, Season 2 rolls around. And things get even weirder. Taking its cue from Twin Peaks, it also prizes horror and ensures we're all appalled at times by what we're seeing on screen.
The Sopranos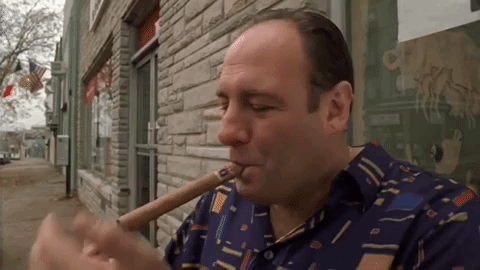 At first glance, the parallels might not be easy to grasp. The Sopranos, a TV show about a New Jersey-based gangster balancing family with mob life; Twin Peaks, a soap opera-cum-whodunit with horror and surrealist overtones. The two seem poles apart on paper. But creator David Chase has talked about David Lynch's seminal work on his own series – primarily in its tone and imagery. The dream sequences in The Sopranos in particular recall Twin Peaks. Remember the talking fish at the end of Season 2?
Twin Peaks Season 3 premieres on Showtime in the US on May 21 at 9pm ET/PT and on Sky Atlantic in the UK simultaneously on May 22 at 2am.