South Park is debuting on Blu-ray for the first time and only FANDOM has the exclusive details.
Fans can relive the first 11 seasons of Comedy Central's animated series in high definition beginning this fall.
Seasons 1 through 5 arrive November 21, 2017. Seasons 6 through 11 follow on December 19, 2017.
Who can forget the groundbreaking first season, where fans were first introduced to Cartman, Kyle, Stan and Kenny? Remember when the children were abducted by aliens, killed by falling space stations, and befriended by talking feces?
As an added bonus, the Season 1 Blu-ray set will include uncensored episode commentary by series creators Trey Parker and Matt Stone, which was not available on the previously released DVD. Their commentary is definitely going to be insightful and hilarious.
Of course, the series continues to be a success, celebrating its 20th anniversary this year.
In honor of the anniversary, FANDOM broke down the best episode from each season. See FANDOM's picks here. But with the new Blu-ray sets, you can watch each episode, including every Kenny death, from the beginning in hi def.
Check out the South Park Season 1-5 Blu-ray covers below!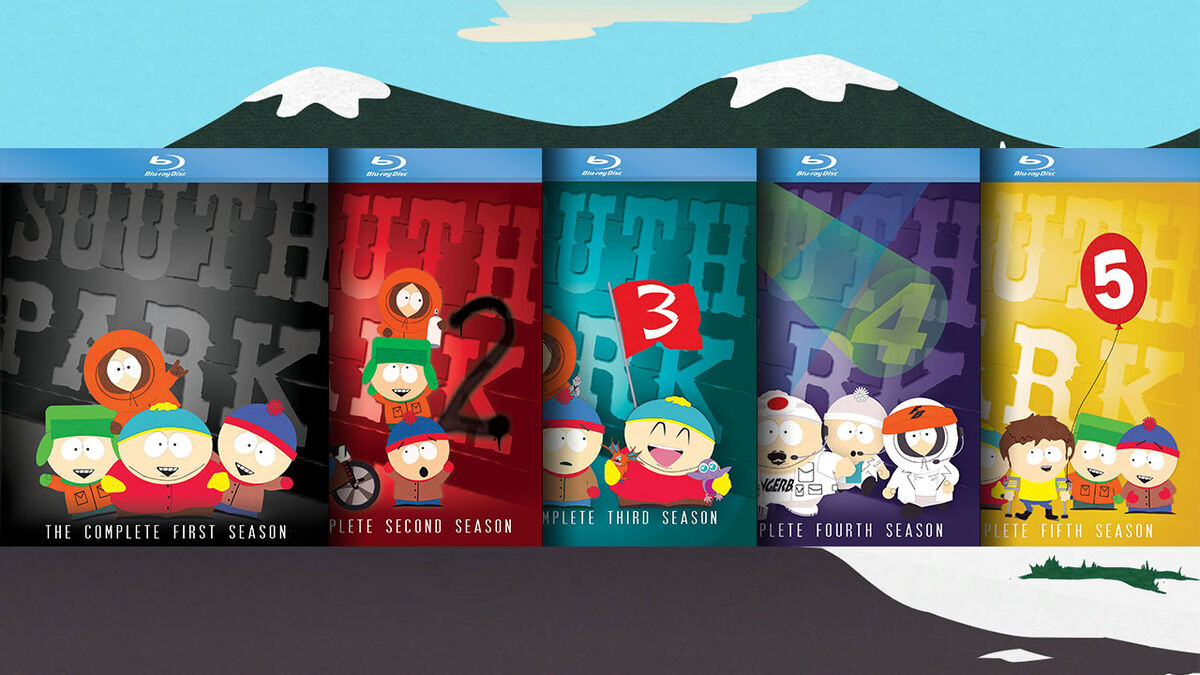 South Park fans have a chance to win Seasons 1-5 on Blu-ray.
Simple go the FANDOM community page — South Park Archives — and share which episode is your favorite. Your response will count as your entry. More eligibility and rules here.