30th birthdays can be a bit of an awkward one to celebrate. Thankfully for the aging Final Fantasy series though, it looks like Square Enix has opted to avoid the cringey clubs and kick off three decades worth of festivities with something a little cooler.
From November 3rd to 5th, Final Fantasy's beloved spikey haired characters while be given the birthday bash they deserve at a special Covent Garden-based pop-up store. Offering UK fans a chance to relive classic games from the series, pickup some exclusive merch, and even get an early hands on with the upcoming Dissidia Final Fantasy NT, this FF shindig looks to have all the Materia needed for a good party.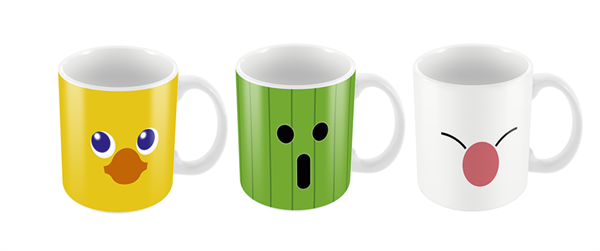 If that wasn't enough to get fans excited, this temporary JRPG-themed store will also be visited by two very special guests. FFXIV fans will want to keep Sunday free, and those who like what they see of Dissidia NT will be able to glean even more information from the upcoming game thanks to a special Friday dev session. You can read more about the events below.
Friday 3rd November:

DISSIDIA FINAL FANTASY NT – An Epic Battle with Ichiro Hazama (Producer: DISSIDIA FINAL FANTASY NT)

Sunday 5th November:

FINAL FANTASY XIV – An Exclusive Evening with Naoki Yoshida (Producer & Director: FINAL FANTASY XIV)
If you're interested in attending these little sessions though, you'll want to get in there quick, as Square Enix state that tickets are incredibly limited. You can apply for a spot via the Dissidia Final Fantasy NT Facebook or Twitter and the Final Fantasy XIV Facebook or Twitter