Jake Johnson stars as a pothead with a penchant for paranoia in the upcoming comedy Tag, a real-life story about a group of highly competitive friends who stay in touch by continuing the game of tag they've been playing since first grade. But for fans who miss seeing the actor play apathetic bartender Nick Miller on Fox's New Girl, which just ended its successful seven-season run last month, they'll be happy to know that the two characters have more than a few things in common.
In Tag, Johnson plays Chilli, a man dealing with the recent loss of both his business and his marriage. Director Jeff Tomsic describes the character as "the mess of the group, the most charming negative person you can imagine." Nick Miller, anyone?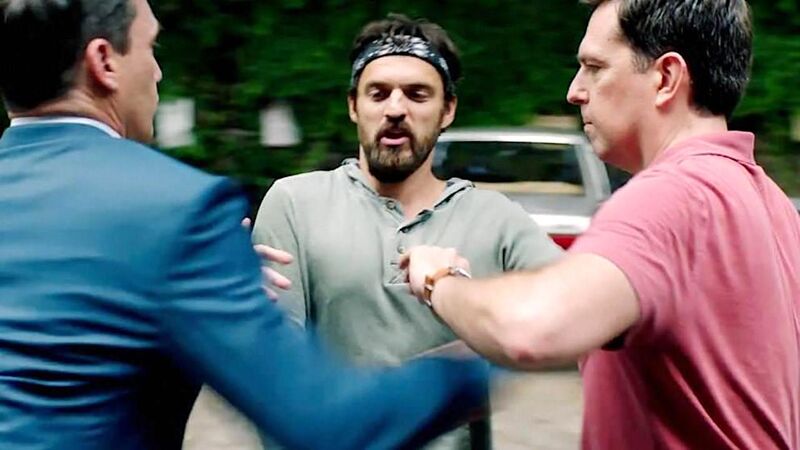 The one thing that doesn't match up between Johnson's two roles is Chilli's love of marijuana, but even that seems like a character trait that Miller easily could have had — and Johnson agrees.
"If Nick Miller was a real person, he would smoke a lot of weed," Johnson confirmed in an interview with FANDOM.  And he may not have been the only character.
"Winston for sure," Johnson added about the role played by Lamorne Morris on the series. "He'd be smokin' grass." (Watching Nick and the gang play the now-iconic, overly complicated game of True American on the sitcom would have been a lot different if they had been smoking blunts instead of shotgunning beers.)
Another similarity between New Girl and Tag is the amazing ensemble cast that each boasts. The film stars Ed Helms, Hannibal Buress, Jon Hamm, and Jeremy Renner as Chilli's lifelong friends. But Johnson said it was working with Isla Fisher, who plays Helms' extremely intense, highly competitive wife Anna, that was actually the most fun.
"I've been a fan of hers for a long time, and she really delivered what I was hoping she would deliver," Johnson said about the actress. "She's a firecracker as a human. She doesn't give a f–k."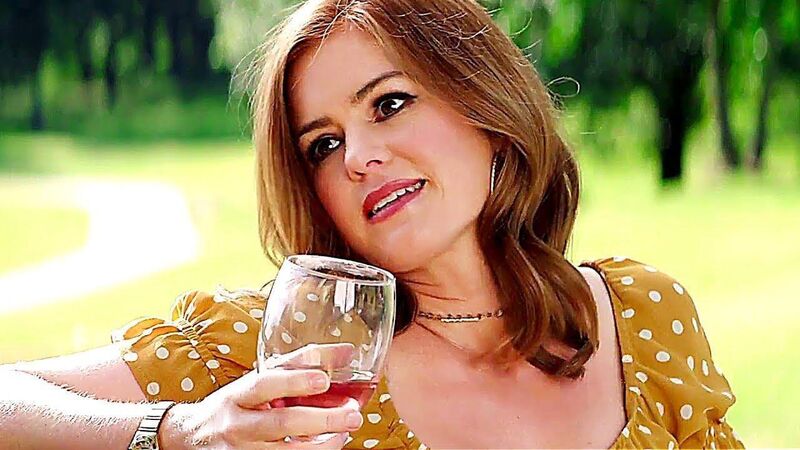 Johnson revealed that most of what Fisher brought to each scene was not in the script and actually "wasn't necessarily encouraged." But he says she did it anyway, improvising scenes and creating a totally different character than what was originally written.
"We all improvised, but everyone else was improvising in the zones we were told to improvise, so I knew Chilli was the stoner, paranoid, really loves Rashida [Jones]'s character" the actor explained. "So we all improvised in our zones. She made up her own zone.
"And while she was doing it, at times you'd think the vibe would be, 'Is this zone working?' To me, I always knew it was working cause I'm like, 'Her zone that she's improvising is the funniest thing that happened all day.'"
See the chaos that Fisher created and get your Jake Johnson fix when Tag hits U.S. theaters on June 15 and U.K. cinemas on June 29.