Ever since Disney+ made its debut in America, European fans have been patiently waiting for the magic to arrive. Now the moment is finally here.
Of course, the studio has been enchanting audiences the world over for decades, Europe included. In anticipation of the launch, we looked to our vast European Disney community to see what they might be most excited about watching now Disney+ has arrived.
We looked at search data from across the Disney Wiki – from top princesses, to nostalgic Disney shows, songs, favourite animal characters, and more. In signature Walt style, the results contain some comforting familiars, with a few surprises scattered in. Here are some findings that shone out like the Second Star to the Right:
There's more to Disney than princesses
When many people think of Disney, the iconic lineup of princesses might be the first thing that springs to mind. Not surprising, considering Walt Disney's first feature-length movie was Snow White, the story of an archetypal princess, swept off her feet by her handsome suitor. However, as important as the princesses are, our European fans prove that Disney has evolved in many directions from its fairytale roots.
In fact, only 23 out of the 50 countries in our study had a clear top searched princess, with many European locations favouring other character types, be it animals, magical creatures, or something/someone else – but more on that later. As for the countries that did identify a top princess, Ariel just about swam into the lead, with big fans scattered across Armenia, Ireland and Russia.
When Disney+ launches this week, we can expect Brits to tune into Tangled to craft along with Rapunzel, while Spain and Germany will be marvelling at Elsa's powers, and France will be hanging out with Esmerelda.
A Quacking good time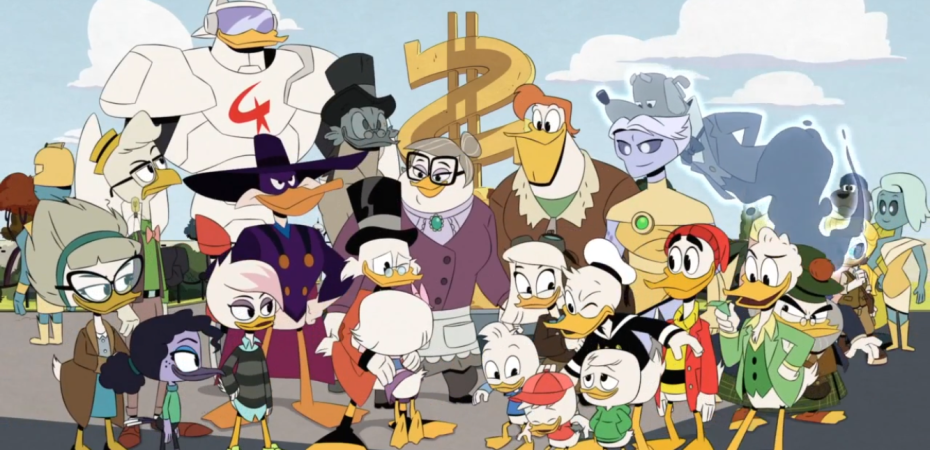 From princesses to poultry, we soon paddled into some interesting search data during our European study which deserves top billing. You got it – the continent is very much into their ducks.
Looking at the particular pages of interest, most of this obsession with our feathered friends loops back to DuckTales franchise, which began with Carl Banks' comics in the 1940s, and reached peak global popularity with its first animated TV run in the late '80s. The show's page is the most searched for in the Czech Republic and Moldova, while Hungary has a fascination with the Beagle Boys, the series' criminal gang of antagonists, and the Czech Republic's favourite villain is the powerful and sinister Magica De Spell.
Finnish fans have clearly been enjoying the 2017 series reboot, with Della Duck even becoming their favourite Disney princess. Della made her animated debut in recent years, as Donald's sister and mother to infamous trio Huey, Dewey, and Louie.
But why DuckTales? The deep-set appeal across Europe stems from long before the '80s animated series hit our screens. Disney comic-books, fronted by Mickey Mouse and Donald Duck, have always been far more popular in Europe than in much of the rest of the world. Since the 1930s, comics in Germany, France, Italy, and more, have been telling stories in the Donald Duck universe, serving as inspiration and support for DuckTales settings, characters, and storylines. This has European fans particularly invested in the franchise. It's also in part due to the fresh reimagining of the show in recent years, and – of course – THAT theme tune.
With a smile and a song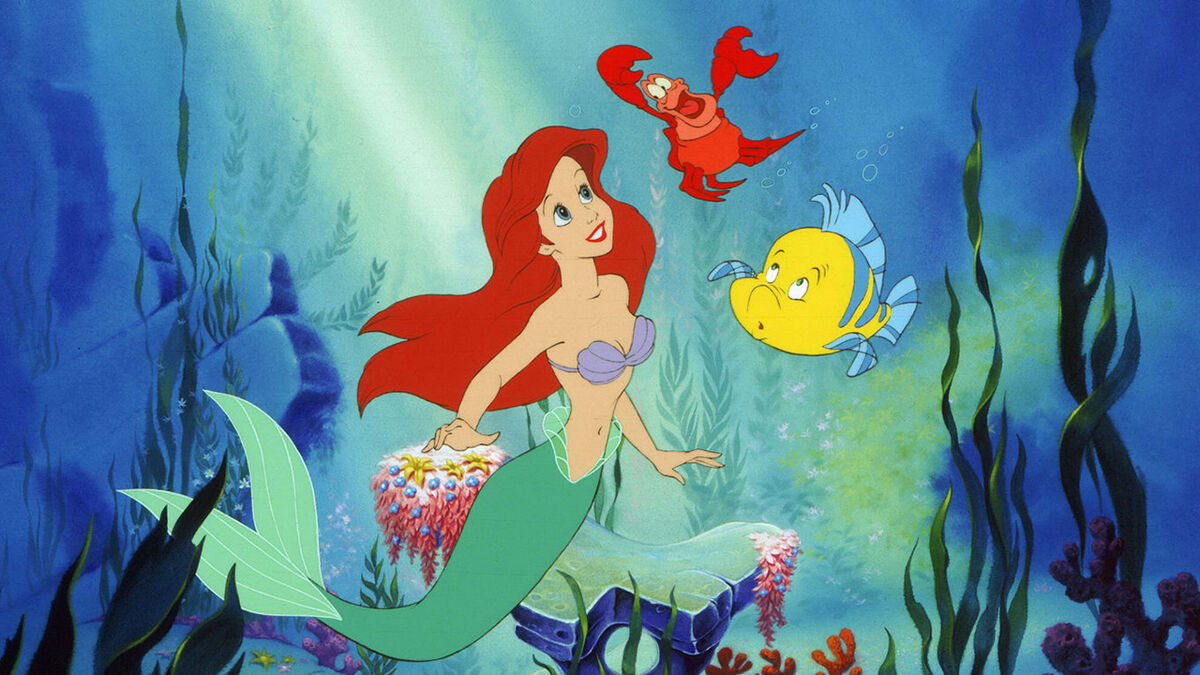 Talking of theme tunes, you can't explore the Disney fandom without coming across a song or two. The studio has a wealth of iconic musical moments, which were reflected in popular page searches across Europe.
The United Kingdom is mesmerized by melodies, in particular Ariel's famously enviable voice. 'Part of Your World' from The Little Mermaid and 'The Love We Share' from Sofia the First are both sung by the mermaid, and are particular hits for the Brits. 'When She Loved Me' from Toy Story 2 is also a popular search, perhaps due to the arrival of Toy Story 4 just a few months ago.
'Can You Feel the Love Tonight' is one of Croatia's top searched pages, helped no doubt by Beyonce and Donald Glover's re-recording for the live-action version bringing it back into the sunlight. Meanwhile, Ukraine is loving 'You've Got A Friend in Me,' Georgia is making 'Friends on the Other Side,' and Slovenia is riding the Hawaian waves with the Lilo & Stitch ditty 'He Mele No Lilo.' Yup, when it comes to Disney, music transcends oceans.
Magic Kingdoms
What's a Disney movie, TV show, game – or frankly anything Disney – without a little fairy dust? Magic appears in all shapes and forms across Europe's search history, and here's some particular sparks we found.
Many of the top searched characters across European countries have the ability to perform magic. While Germany and Italy favour ice conjurer Elsa, Spain is partial to mischievous fairy Tinkerbell. Meanwhile, like Flynn Rider, the Netherlands and the UK are very interested in Rapunzel's hair and the magical qualities it possesses ("how long has it been doing that exactly?"). These characters are particularly fascinating, as they have the potential to surprise us – and themselves – with their own mystical skills.
Magical and mythical creatures have their place across the continent too. Mermaids surface many times in searches, particularly popular in Switzerland, with The Little Mermaid characters being sought after in Armenia, Russia, the UK, and Ireland. North Macedonia has a penchant for witches, while Ireland throws their support behind trolls. No, not the internet bullies – Frozen's wise healers and matchmakers. Their leader, Grand Pabbie, even has the honour of being Ireland's most searched page. Described as being as old as the Earth, the Irish know how to value their elders.
Walking on the wild side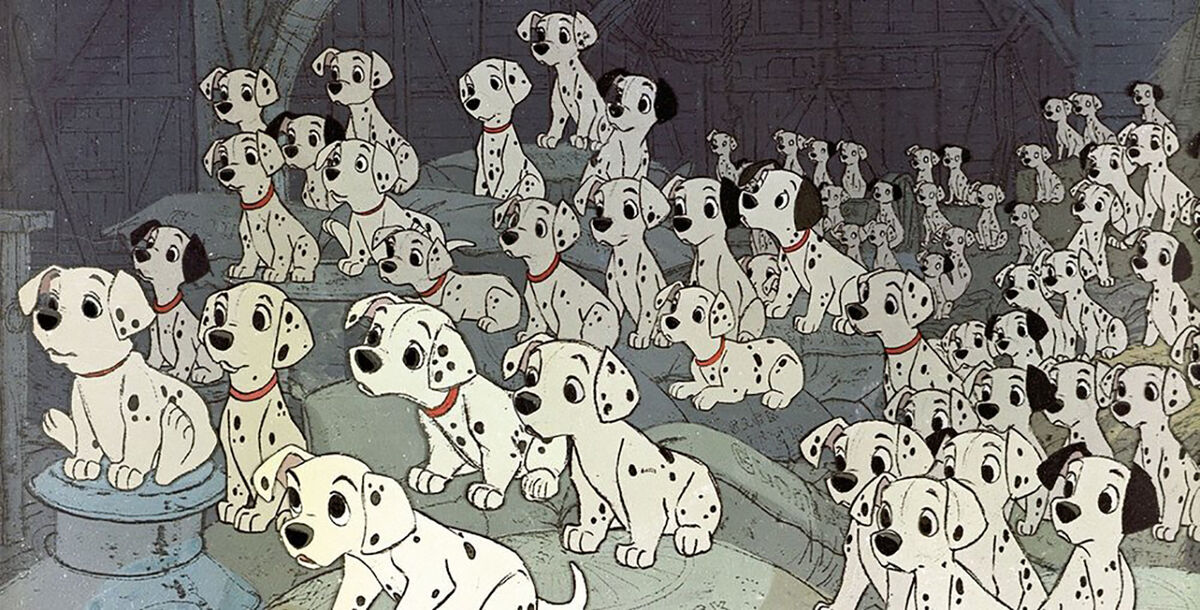 Aside from magical kingdoms and fairies, another common theme that Disney draws upon time and again is the animal world. From pets to predators, we've visited jungles, deserts, and family homes to spend time with four legged critters across the globe. Here are some of the top animal-themed searches across Europe (aside from ducks, of course).
Polka dot puppies hold a warm, furry place in Europe's heart. 101 Dalmatians is the top movie in Belgium, Portugal, and Italy. Lucky the Dog is the most popular page in Portugal. With a legacy stretching nearly 60 years, it's no wonder these doggos aren't going anywhere.
From dogs to cats, The Lion King is beloved across Europe. The 1994 animated version is the most popular movie in Serbia, Romania, and Kosovo, with other films in the franchise, including the hugely successful 2019 live-action remake, claiming the top spot in Norway and Georgia. It's no surprise, seeing as The Lion King has perfectly bridged the gap between two generations. Its timeless story appeals to Millenials who grew up with the animated version, and kids who have discovered the story through Jon Favreau's most recent adaptation.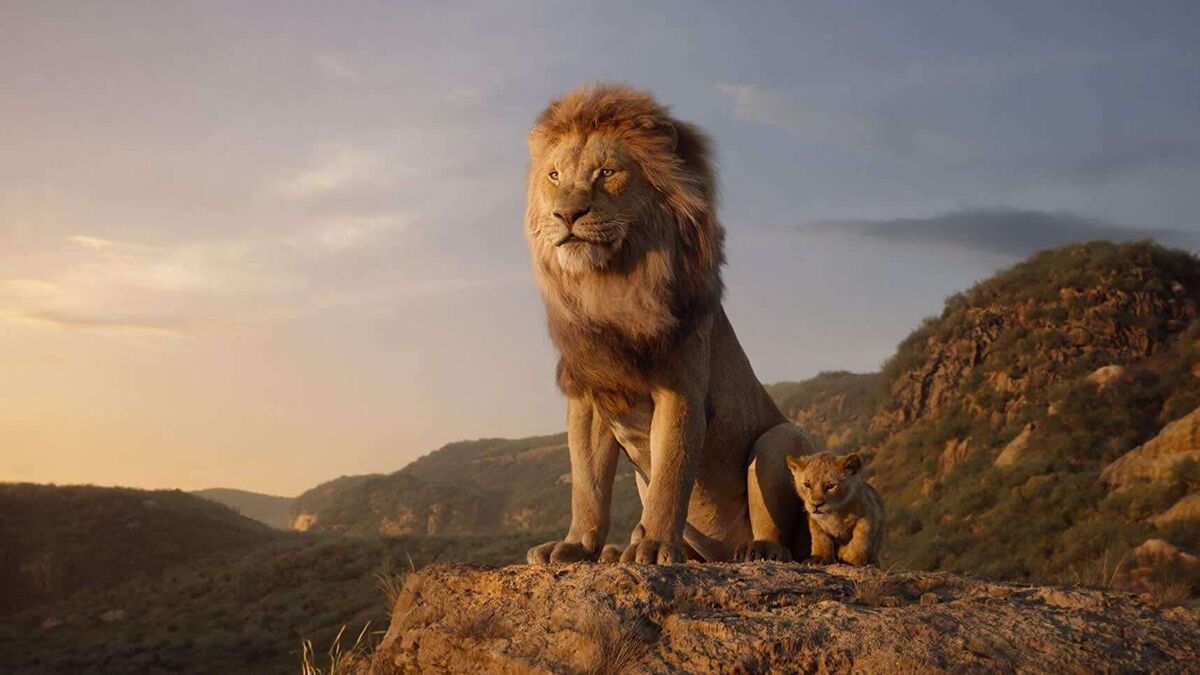 Character-wise, troublesome hyenas Shenzei, Banzai and Ed are loved by Slovenia and Sweden – the latter of which is also particularly interested in lions like Sarabi and Sarafina – while Scar is the top villain in Denmark and the Netherlands.
While tastes for Disney might be different the world over, one thing is for sure: Disney fans can be found all around the globe.
Start your 7-Day Free Trial Now*
DISCLOSURE: Some of the links above are affiliate links, meaning, at no additional cost to you, Fandom will earn a commission if you click through and make a purchase.*