UPDATE: News has come out that Jaume Collet-Serra has decided to pass on directing Suicide Squad 2 in favor of helming Disney's Jungle Cruise starring Dwayne "The Rock" Johnson. Below, you can find Kim Taylor-Foster's well-thought-out examination of what Collet-Serra could have brought to the sequel when he was considered the frontrunner for the project. – Drew Dietsch
The Shallows helmer Jaume Collet-Serra has apparently emerged as the frontrunner to tackle Suicide Squad 2. He's been named by Deadline as the favourite to tackle the sequel to commercially successful Oscar-winner Suicide Squad, ahead of other directors in the frame including Mel Gibson, Ruben Fleischer, Jonathan Levine and Daniel Espinosa.
Looking at the weapons Jaume Collet-Serra has in his arsenal, FANDOM identifies 5 tricks the director can employ to help him raise the Suicide Squad game for the follow-up.
1. Sideline Harley Quinn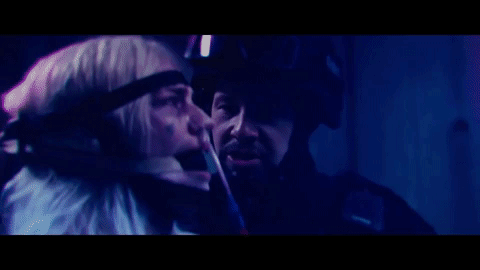 In Suicide Squad, Harley Quinn is a two-dimensional male fantasy who is objectified throughout the film. There are countless shots of her posterior, and then there's also THAT scene in which she's ogled by both characters and camera as she changes clothes in front of an entire military base.
The end of Suicide Squad suggested that Harley Quinn is no longer part of the team, and the character is earmarked to appear in Gotham City Sirens, which could mean the job is already done. But the official word is that Margot Robbie is on board for the follow-up. That doesn't mean she has to feature prominently, however. There are rumours that the character of Killer Frost will step into any spot vacated by Harley Quinn – perhaps Collet-Serra can focus more on making whichever female characters do appear less objectified.
2. Make it a Cult Hit
While it banked big bucks at the box office, Suicide Squad wasn't as well received critically. Collet-Serra's B-Movie actioners like Run All Night, Non-Stop and Unknown, which all star Liam Neeson, have won something of a cult following. Maybe Collet-Serra could sprinkle some of his B-Movie magic on Suicide Squad 2. He could even cast Liam Neeson and bring a bit of the Irish actor's unique tough-guy-with-a-heart appeal to the franchise. And don't forget Neeson's superhero-movie past – cast your mind back to 1990, when he starred as the titular hero in Sam Raimi's cult hit Darkman.
3. Apply the 'Shallows' Approach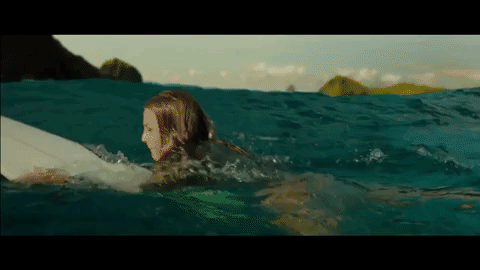 Collet-Serra should concentrate on keeping the story focused, and work on creating tension in inventive ways. Perhaps the Spanish helmer could tidy up the messiness of the first completely, and confine events to one location? It's an idea that's worked for him before in both The Shallows, which takes place just off the shore of a Mexican beach, and Non-Stop – which takes place on a plane.
4. Make It a Thriller
He's got thriller-blood in his veins. Whether making a psychological thriller, a horror thriller or action thriller, it's all about the thrills with Collet-Serra.
Relegating superhero-dom to secondary status to instead focus on character and a tight plot would help him play to his strengths and craft a film that fans want to see.
Spider-Man: Homecoming is a recent good example of a successful superhero film that does this. It's really a film about a kid who's a bit of an outsider, trying to find his place in the world. And while the story slots neatly into the wider MCU, it keeps its ambition quite small in comparison to other Marvel movies. Its high-concept plot has Spidey tackling a very human arms dealer rather than an alien threatening to destroy the world, while its more low-concept leanings show Peter Parker dealing with school, friends, family and romantic entanglements. The film is making a huge impact both critically and commercially.
The Suicide Squad is a covert Black Ops team, so perhaps Collet-Serra could craft a heist thriller? He could strip out the magic element introduced by villain Enchantress and bring audiences something a bit more real and a bit less sprawling.
5. Make it Cool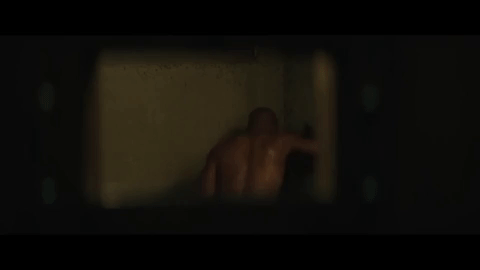 Cool always wins. Drawing on his action expertise and from his horror background (he's directed House of Wax and Orphan as well as The Shallows) could help do this. Prioritising this over one-liners that fail to land might be the way to win. That doesn't mean ditching fun dialogue altogether – think about the kind of lines that Neeson delivers in the movies he's made with Collet-Serra. Drop those into this Suicide Squad sequel and just imagine what could happen.