Women's wrestling has come a long way since the Women's Revolution began. By eliminating the Divas Division and giving their female wrestlers an opportunity to compete in the same way that their men have since the WWE was founded, the wrestling giant finally took some much needed progressive steps. Like most progress, these changes didn't happen overnight, but here are the women who are fighting both in-ring and out to keep that momentum.
Paige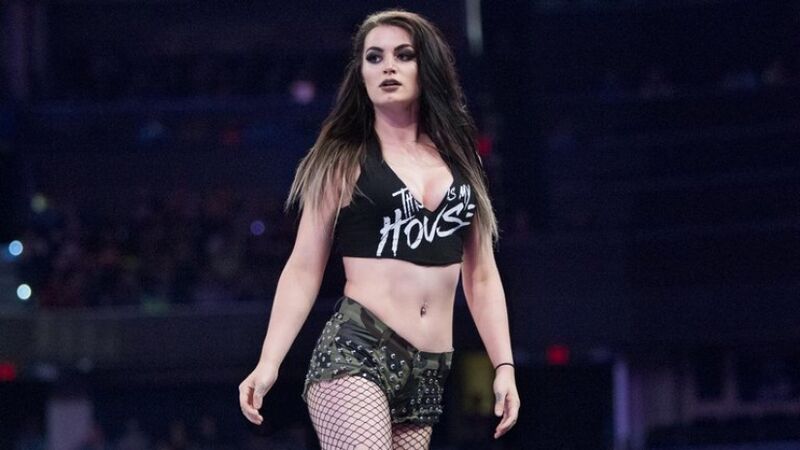 Like several of the other entrants to this list, Paige has been around since well before the Divas Division was eliminated. Unlike some of her colleagues, she was unable to take an active role in the very beginning of the Women's Revolution due to medical issues that kept her out of the ring. Paige would return in November of 2017 with NXT stars Mandy Rose and Sonya Deville at her side, introducing the stable of Absolution and unleashing a mean streak on any woman from the locker room who wouldn't acknowledge her as the one who started the Revolution that they all spoke about so proudly.
Paige's return to the ring would be short-lived, but she wasn't about to go back into permanent hiatus after finally coming home again. WWE's Glampire now helps keep the movement going as SmackDown Live's General Manager, showing women everywhere that you don't have to let any setback, no matter how big, keep you down.
Asuka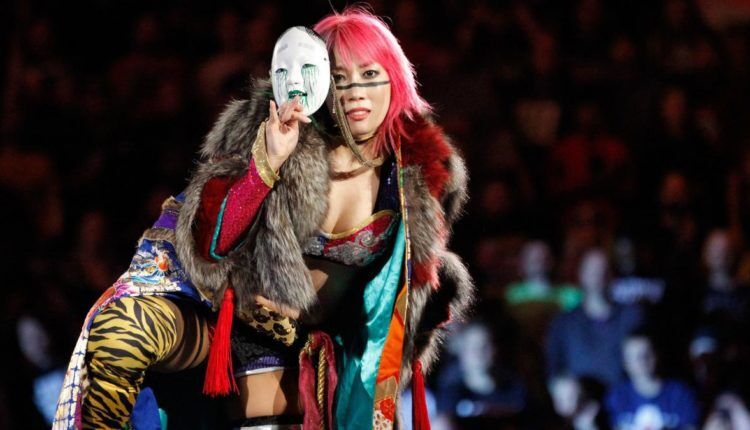 Long streaks in non-scripted sports are fascinating. Long streaks in scripted sports are exhausting. Asuka is an exceptionally talented and unique wrestler who deserves the accolades she's received, but acknowledging the scripted aspect of WWE takes away the intrigue of a streak when it goes on too long. While Asuka's streak certainly falls into the "too long" category, her charisma in the ring would keep things entertaining until Wrestlemania 34, where the wrestler would deliver her best performance to date against Charlotte Flair. That match ended her streak and showed that though the WWE may not be letting the women headline the big show yet, they absolutely should be.
Becky Lynch
The Irish Lasskicker has had a streak of in-ring bad luck as of late, but no amount of bad booking can take away the fact that she was the first ever SmackDown Women's Champion, helping kick off the Women's Evolution in a Six-Pack elimination challenge against Naomi, Natalya, Nikki Bella, and Carmella. Becky may not be getting the attention she deserves, but she and Charlotte Flair, Naomi, and Asuka continue to show what sportsmanship and class look like, which can be rare in the WWE.
Sasha Banks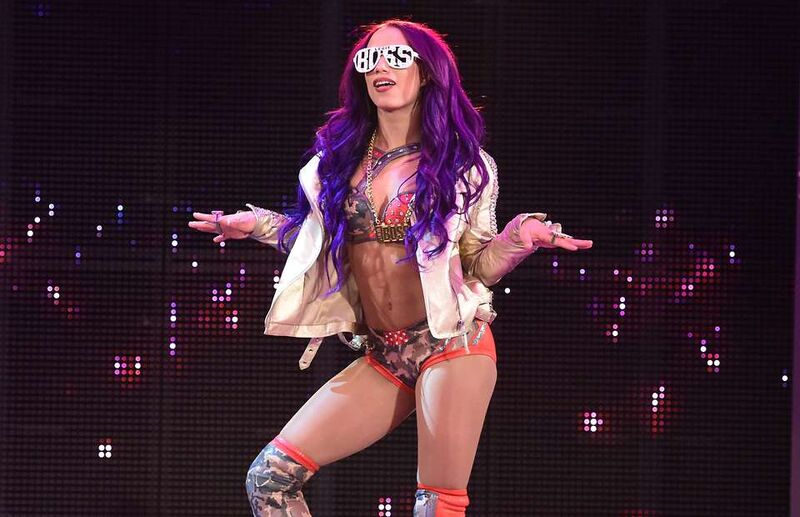 WWE's Legit Boss has been helping elevate the Women's Division since joining NXT back in 2012. In 2016, Sasha and Charlotte Flair were the first women to ever headline a major WWE event. The rest, as they say, is history. Sasha has gone on to be RAW Women's Champion four times while uplifting each storyline she's been a part of. You can catch her continuing to make history in the upcoming Money in the Bank PPV.
Sonya Deville
"Representation matters" isn't just a catchphrase, and while there's still a lot of progress to be made in both the WWE and America as a whole, having an openly gay wrestler on the active roster is a big, big thing. Young girls and adults alike started pouring their hearts out to the striker after finding out she was a member of the LGBTQ community. They took to social media in droves after seeing her don her pride attire for the first SmackDown Live in June. Deville is capable of knocking any opponent on their butt if they're not careful, and she's doing it while blazing a trail for people in an industry that hasn't always been so accepting of her community.
Alexa Bliss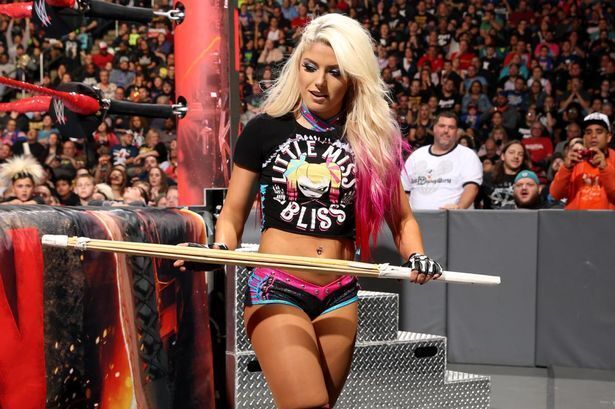 If you want to have a good story, you need a good villain. Alexa Bliss' particular brand of savagery is unmatched on the women's roster, making her the opportune heel for any of your favorite faces. Outside of the ring, Lexi Kaufman uses her five feet of fury to speak out about eating disorders, empower young women, and to take part in any charity event she has time for. You can also find her at Disney squealing about, well, everything there, or spending time with her piggy Larry Steve and her small zoo of other animals. She also happens to be two-time SmackDown and two-time RAW Women's Champion. No big.
Charlotte Flair
If you follow wrestling, you recognize Charlotte's last name. While she's a legacy, she has never relied on her family name to further her career. Though Charlotte started her career as a heel, The Queen is now the benchmark for behavior in the women's locker room. She emanates confidence and poise in everything she does, while still tossing in a little fun with her bestie Becky Lynch. The five-time Women's Champion might have a legacy to fall back on when things get tough, but she instead uses it to change the world around her for the better.
Nia Jax
The current RAW Women's Champion isn't like most, and she drives that message home every time she steps in a ring. Though frequently depicted as a heel, Nia has leaned a little bit more into face territory since feuding with former best friend Alexa Bliss. The Irresistible Force has used her platform for good, sending a message to women everywhere that their size is beautiful, they're not lazy, and that they can accomplish their dreams. She's dominant, stunning, and utterly unwilling to hear what she can and cannot do.
Each of these women knows the sacrifices that were made by the wrestlers who came before them. Even better, they know that no one makes progress happen on their own. Every woman on the roster has put blood, sweat, and tears into helping the company move forward, and each and every one of them knows there's a lot more work to be done.