Cirque du Soleil Threw a Guy Off a Building (on Purpose) at Comic-Con
The fourth annual SDCC Fandom party brought a stunt-tastic Cirque du Soleil show to enraptured guests
Volume amps up, light show kicks in, motorbike engines rev. When a fight breaks out on a hotel room balcony several stories up, for a moment or several we think the action is real. But hold on, why spotlight it? Of course, it's part of the show! Welcome to the test drive of R.U.N – a live-action thriller from entertainment troupe turned stunt outfit Cirque du Soleil, in San Diego to give Fandom partygoers a taste of their innovative new show a full three months ahead of its official Las Vegas premiere.
How do you compete with the star-studded excitement and insider sneak previews that comprise Comic-Con? You do it all in person. Cirque du Soleil, a company known for the most daring of feats and grandest of productions couldn't just send a three-minute video to give fans a taste of their newest show. In a hybrid act created especially for the stage constructed at the Hard Rock Hotel's Float venue, Cirque brought pyrotechnics, custom projections, motorcycles, and that aforementioned high fall from 5 stories up. Tonight will certainly have set the bar for years to come. Clearly, Comic-Con 2019 and the fourth annual Fandom party has outdone itself.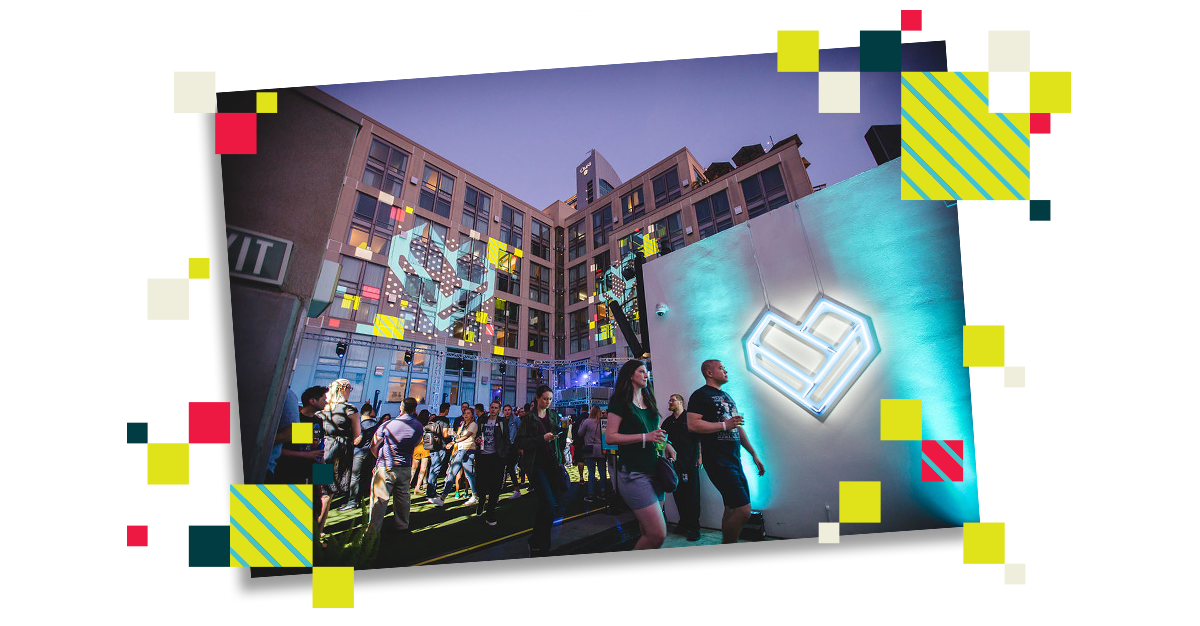 A Giant Feat
If you've been to San Diego Comic-Con, you'll know what a beast it is. Spilling out of the city's behemoth of a Convention Center, into the surrounding streets of the Gaslamp Quarter and hotels beyond, SDCC is San Diego's centerpiece – an annual celebration of pop culture loved by all-comers. With a jam-packed schedule and a head-spinning number of panels and events based around movies, TV shows and comic books to choose from across the four-day (plus) convention, it's a pop-culture fan's dream. But there's no better way to kick it all off than with an opening night party of epic proportions. Particularly when Sin City and Alita: Battle Angel director Robert Rodriguez plays a hand in bringing it together…
Rodriguez is responsible for penning the stage spectacular, which, at 75-minutes long, tells the story of two opposing clans battling it out in underground Las Vegas. We're getting just a taster tonight, but it's more than enough to whet the appetite. With astonishing choreography, stunning stuntwork and performances from entertainers who don't put a foot wrong, it's high-octane – and loud – enough to make you drop your cocktail. If you manage to make it back through the crowd in time to witness the finale. Which I do, of course. Ahem. Miss the guy tumbling off that hotel balcony at your peril, if not his.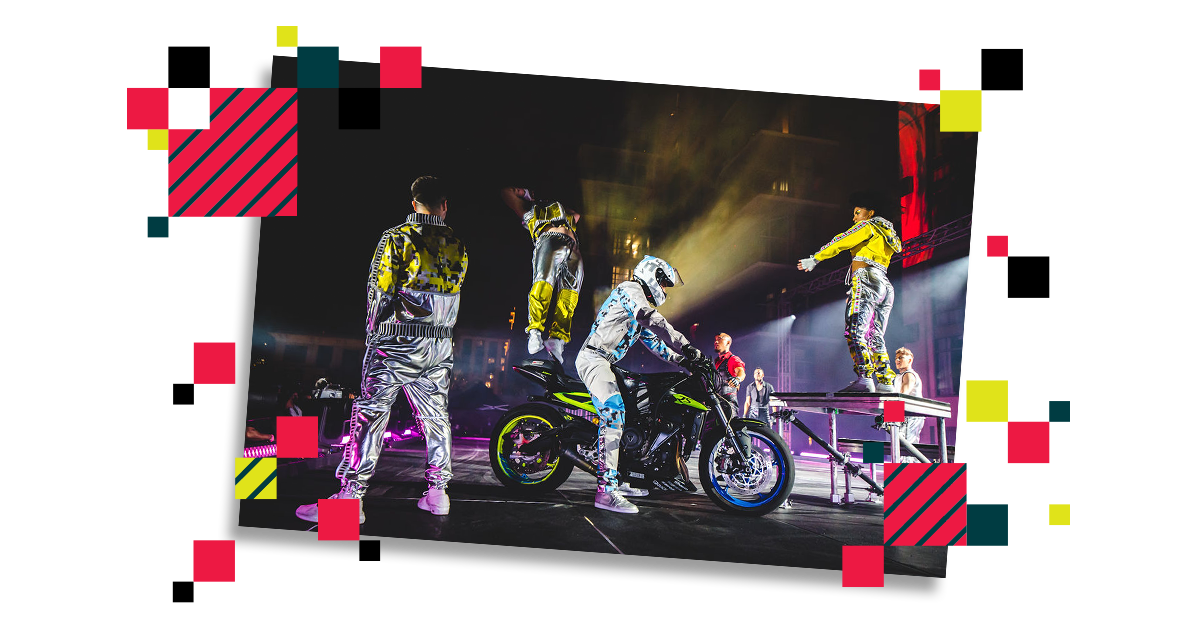 Ice and Fire
Daniel Lamarre, President and CEO of Cirque du Soleil Entertainment Group calls the show "edgy" and says, "R.U.N is very different from the other shows within the Cirque du Soleil portfolio … it will reinvent the concept of a thriller, drawing inspiration from action movies and graphic novels."
That it does, and I'm keen to see the show in full. But back to those cocktails. Another well-conceived twist to the evening – courtesy of joint sponsors Johnnie Walker – guests are treated to a special preview tasting of new Game of Thrones-inspired whiskies, Johnnie Walker 'A Song of Ice' and 'A Song of Fire'. The cocktails, meanwhile, come in a choice of Whisky Sour or Johnnie & Ginger — made using specialty Johnnie Walker Black Label and Red Label. A neat touch to get us all in the mood for the following day's Game of Thrones panel – to steel ourselves ahead of what the cast has to say about the series' controversial ending perhaps?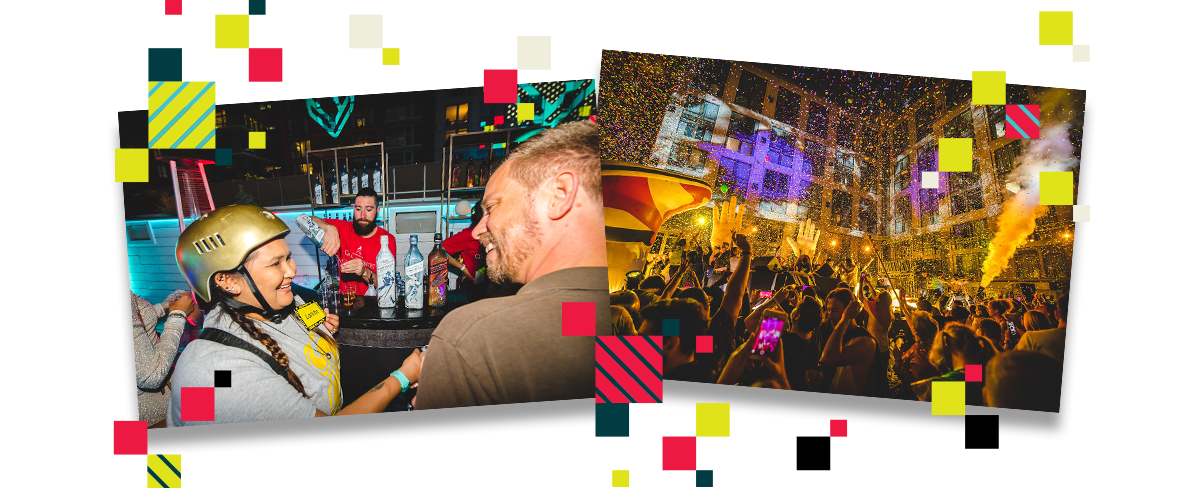 Giant Feet
I take my cocktail to the pool area in order to get a better view of who might be about. The party is teeming with familiar faces. I spot Van Helsing and Twilight actor Christopher Heyerdahl — and in fact have a very pleasant chat with him in the elevator — and keep my eyes peeled for Rogue One's Cassian Andor himself, Diego Luna, who I hear is coming.
By this point, DJ Girl Talk has taken to the stage with his own brand of spectacular – in the form of a couple of giant upturned (inflatable?) feet, and a hand, if I recall correctly, as well as supersoakers that prove kinda divisive. By which I mean my internal monologue is saying "steer clear" while everybody else laps it up. He's spinning his party jams to a very receptive crowd and I make a mental note to book him for my next thing.
If Comic-Con is a place for likeminded people to connect, then by extension, so is the Fandom party and I finish the evening the way I hope the Con is set to go on – with a meeting of minds in the one place guaranteed to bring us together. The ladies' restroom. For half an hour, three of us from different parts of the world bond over a shared affection for the latest season of the UK version of Love Island. Bring on Day 2.
For more information on R.U.N, including tickets, visit the Cirque du Soleil website. To stay up to date with all the latest Cirque news, including R.U.N, join Cirque Club. To pre-order and to find out more about Johnnie Walker 'A Song of Ice' and 'A Song of Fire', click here.
Take a look below at more of the festivities from the 4th annual Fandom Party at San Diego Comic-Con!