With the World Cup just a few days away, we've decided to look back at some of the most notable occasions when soccers stars have appeared in the movies. With some footballers receiving acclaim and forging a career in film. And others missing the target in spectacular fashion.
Stan Collymore — Basic Instinct 2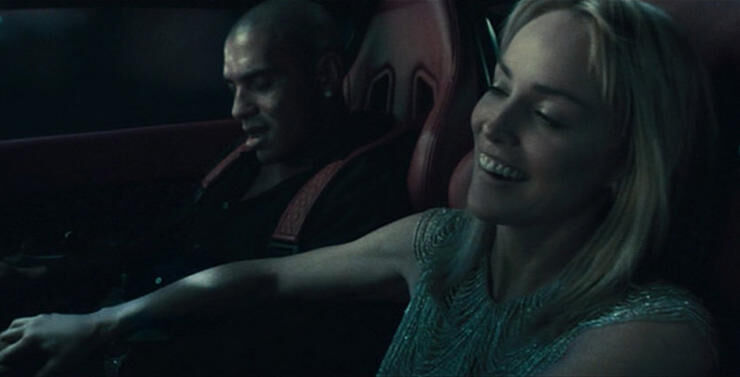 Former Liverpool striker Stan Collymore endeavoured to make the move into movies via a scene at the start of the truly awful Basic Instinct 2. Collymore challenges himself by playing a footballer called Kevin Franks, who gets hot and steamy with Sharon Stone's Catherine Tramell in a speeding car. Said car crashes into the Thames, killing both Franks, and Collymore's film career.
David Beckham — King Arthur: Legend of the Sword
Could David Beckham and Guy Ritchie be the UK's answer to Robert De Niro and Martin Scorsese? Probably not. But they are forming something of a celluloid partnership, with Becks playing a projectionist in The Man From U.N.C.L.E. and a knight called 'Trigger' in King Arthur: Legend of the Sword. Where he delivers the line "Hands on the hilt" in none-too-convincing fashion. So while he looks the part, the acting leaves a lot to be desired.
Fitz Hall — The Fifth Element
This one is little more than a non-speaking cameo by a teenager, so doesn't exactly represent an attempted career change, but makes the list because it's so unexpected. Fitz Hall was a middling English footballer whose best years were spent at Crystal Palace and Wigan more than a decade ago, and who was maybe best-known for his nickname One-Size (think about it…). But back in 1997, a pre-football Fitz appeared in the first few minutes of The Fifth Element. The scene takes place in Egypt in 1914, with Hall playing a young boy looking to the sky in wonder as an alien spacecraft lands. That's the last we see of him in the film, and indeed the last time One-Size was spied on the silver screen.
Zinedine Zidane — Asterix at the Olympic Games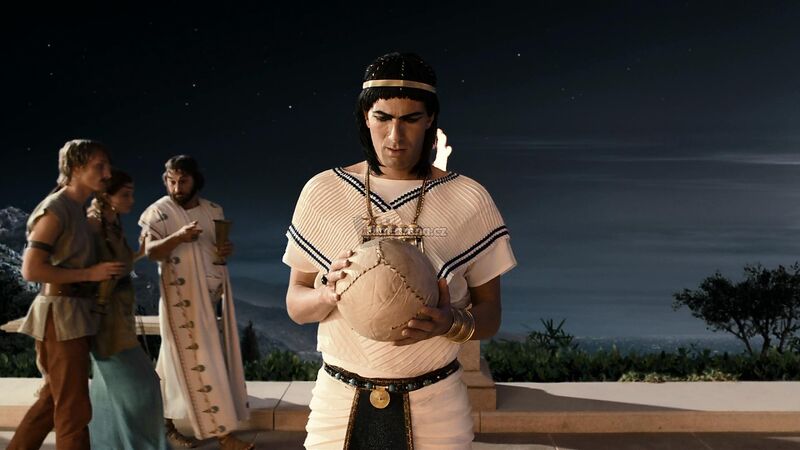 Not content with winning the World Cup and European Championships, Zidane decided to go for Oscar glory via his performance in Asterix at the Olympic Games. Playing 'Numerodis' (geddit?) his character is somewhat predictably good at football. Humiliating a dude with his skills, then rather bizarrely asking him for a kiss. While that performance didn't win Zidane the Academy Award, his wig-and-mascara combo was on point.
Neymar Jr. — xXx: Return of Xander Cage
Early in the most recent xXx movie, NSA Agent Augustus Gibbons endeavours to recruit Brazilian superstar Neymar. The striker responds with: "I'm no hero. I'm just a footballer." But then foils a robbery by kicking a napkin dispenser in the gunman's face. It's a simple but effective cameo, in that the Brazilian doesn't have to do any actual acting.
Ally McCoist — A Shot at Glory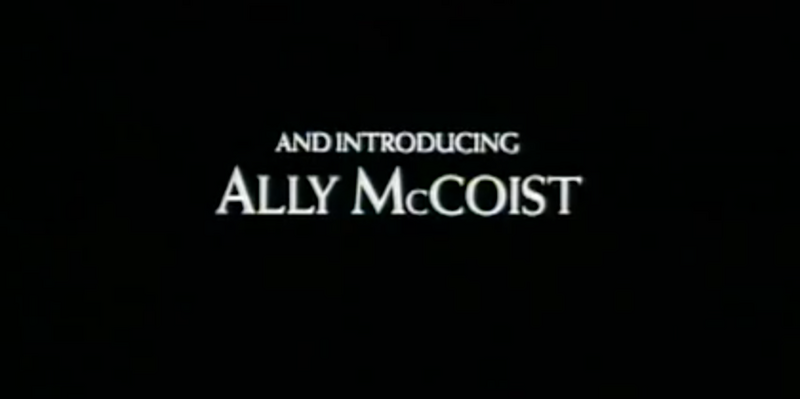 Scottish striker Ally McCoist plays Scottish striker Jackie McQuillan in A Shot at Glory, and actually makes a good fist of it, acting opposite Hollywood royalty Robert Duvall and Michael Keaton and managing to hold his own. McCoist's character is a troubled footballer who gets transferred to Kilnockie in an effort to turn the team's fortunes around. But while Jackie is a success on the pitch, the film itself was anything but, being panned by critics, and ignored by audiences.
Frank LeBeouf — The Theory of Everything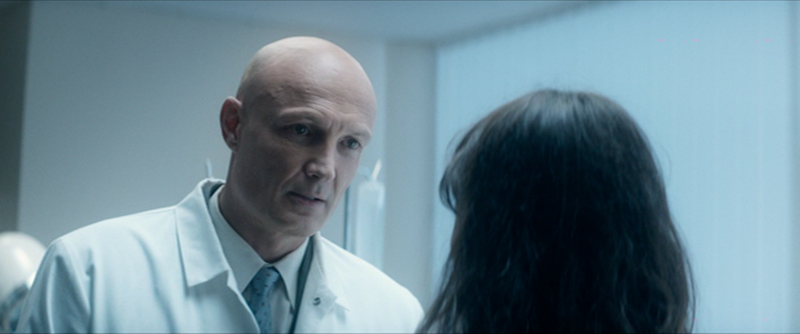 Former Chelsea and France defender Frank LeBeouf got serious about acting after he hung up his boots, kicking off his career by playing 'French Aide' in Harvey Keitel movie Taking Sides. He's since appeared on stage and TV, but his most noteworthy role to date is as 'Swiss Doctor' in The Theory of Everything. Being the bearer of bad news, Frank holds his own against Felicity Jones, who won the Best Actress Oscar for her performance. And he seems to be serious about show business, so don't be surprised to see Frank's film career taking off like he did when defending corners back in the day.
Pele — Escape to Victory
Pele is the most famous footballer to ever play the game, and also very possibly the greatest. So it's no surprise that he dipped his skilful toes into celluloid waters. The Brazilian appeared in the embarrassingly bad likes of Hotshot and A Minor Miracle, while he played 'Man Sitting in Hotel Lobby' in his own biopic, Pele: Birth of a Legend. But his most famous role was as Luis Fernandez in the brilliantly bizarre Escape to Victory. Directed by THE John Huston, the film was set in a Parisian POW camp, and revolved around a team of Allied prisoners playing a football match against the Nazis. Sylvester Stallone and Michael Caine starred, as did a bunch of Ipswich Town players. But Pele is the film's undoubted star, showing off his silky skills in training and throughout the climactic match, playing through the pain barrier when the Nazis play dirty, and scoring with a bicycle kick that even has the German high command applauding (see video above).
Eric Cantona — Elizabeth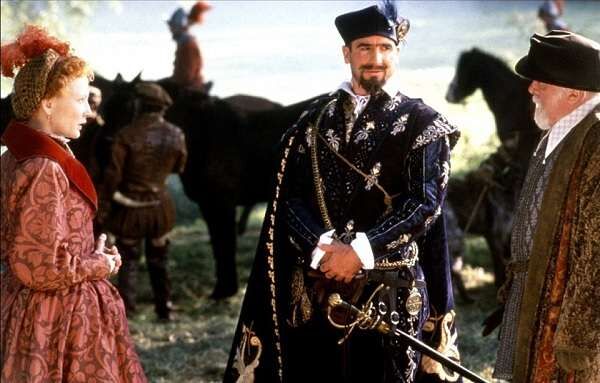 Football's 'enfant terrible' made his name playing for Manchester United on the pitch, and hit the headlines for kicking a fan while walking off it. A brilliant player with attitude and charisma to spare, he launched his film career proper playing Monsieur de Foix in Oscar-winning period piece Elizabeth, telling Vincent Cassel's Duc d'Anjou about the secrets of women in a pretty odd scene. Since then he's carved out quite the film career, starring in multiple French movies, popping up in 2014 western The Salvation, and convincing as 'Eric Cantona' in the critically acclaimed Looking For Eric.
Vinnie Jones — Lock, Stock & Two Smoking Barrels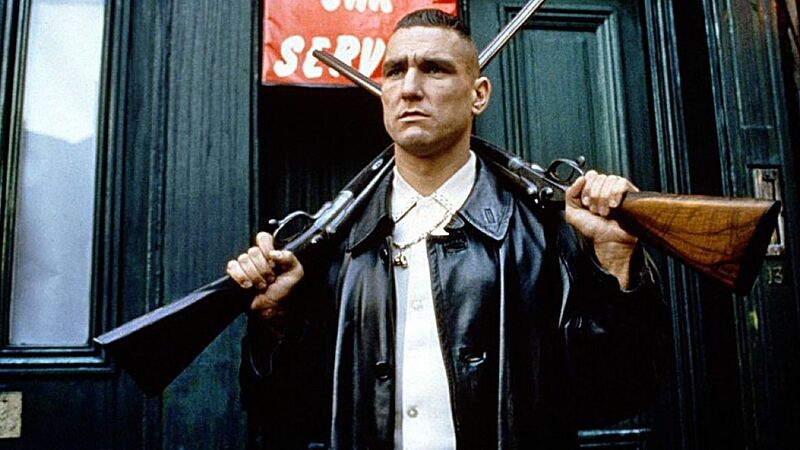 Vinnie Jones was a tough guy on the pitch, and effortlessly made the transition to hard nut on the big screen. It was Guy Ritchie who first saw the former Wimbledon star's potential, casting him as Big Chris in Lock, Stock and Two Smoking Barrels. Jones is fantastic as the terrifying enforcer, nailing Chris's intimidating dialogue, and memorably slamming a bloke's head in a car door. Over and over again. He worked with Ritchie again a couple of years later, playing Bullet-Tooth Tony in Snatch. While Vinnie soon made the move to Hollywood, appearing in horror movie Midnight Meat Train, action-thriller Swordfish, and as Juggernaut in superhero flick X-Men: The Last Stand. He's also appeared on TV in the likes of Arrow, Deception, Elementary, and The Cape, with his CV now numbering 95 credits. Almost all of them as tough blokes. Making Vinnie Jones both the scariest acting footballer, and the most successful.