Over the last four years, 12 Monkeys has taken us to Titan and back, to the far reaches of a future struck by plague, and back to the past when time was filled with hope and imagination. The SYFY series, which will end this season, is by far the best reimagining of any film franchise so far.
The show has given fans strong, well-developed characters who yearn to reset the timeline but fear what and who they will lose if they do. Cassie, Cole, Jones, and Jennifer are all back this season. As for Deacon and Ramse, you'll have to wait and see. There won't be any major spoilers in this review, but fans will be excited to know that some notable fan-favorite characters will be back this season.
Season 4 is easily the show's best season. The new puzzle will the set team on a path of both personal revenge (as in Cassie's case) and personal discovery (in Cole's case). Before you check out the premiere this Friday, here's what you need to remember from Season 3 and what you can expect from Season 4.
Key Moments From Season 3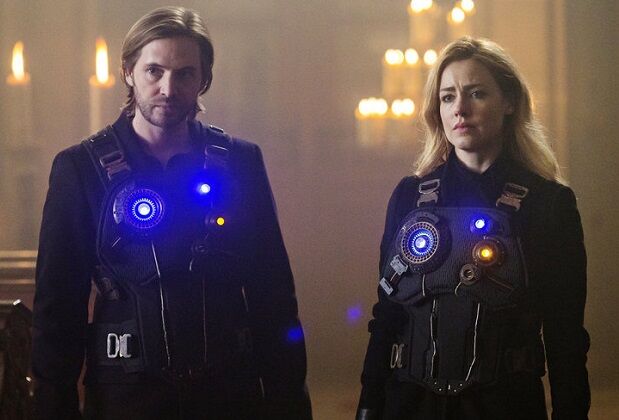 Season 3 ended with a mega twist and the death of a few key characters. First, Olivia was revealed as the true Witness. Season 3 was meant to set the stage for Cassie and Cassandra's son, Athan, to become the Witness. This was all clever misdirect, however, and instead served to showcase Olivia's rise to power.
Jones, while still believing Athan was the Witness, shot him. Olivia later stabbed him and carried him back to her future. Athan was rescued by Jennifer, who had been having visions of the "dying man" all season. He returned to Titan and his family, only to be killed by Olivia.
Ramse was killed by Cole in the past when Ramse went after Cassandra in her youth. It was a brutal moment, one that was twisted and inspired by Olivia's secret machinations. And Jennifer, after saving Athan in 2017, remained in her time. These are all key moments that will drive the season-long arc for Season 4.
Strong Character Development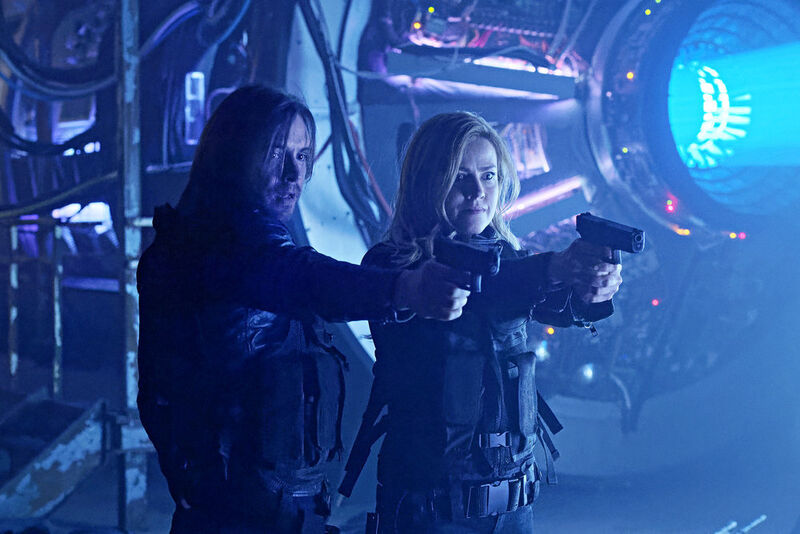 For the last few seasons, Cole has wrestled with his own goodness. As a child of the apocalypse, he was raised to kill or be killed. He and Ramse grew up fighting for their every meal. When Jones recruited Cole to kill Leland Frost, she knew he would do the job. When he met Cassie, however, he began to question the ease in which he took life. She taught him that life was precious and that it was meant to be saved. Cole will wrestle with these thoughts again. Especially after meeting and then losing his only son, Athan.
Cassie is on another path. She's on a mission of pure revenge. She blames Olivia for killing her son and this one thought becomes Cassie's entire focus for the season. Cole doubts this plan because he knows that killing people doesn't change or fix the timeline. This will divide them for a bit, but they will find a way to move through their trauma together. Pay close attention to Cassie's grief though, for it will inform a decision that she makes midway through the season.
Jones has her own demons to face this season. She was stabbed in the Season 3 finale, so I won't spoil her fate. Just know that if she survives, she will have to wrestle with the guilt of not seeing Olivia for the monster she was. Jones has a lot of blood on her hands and she will, like Cole, have to learn what is precious to her in this final act.
Jennifer, however, is on a very different journey. The older version of herself is dead — she died at Deacon's hand in Season 2. Jennifer also fulfilled her mission of saving "dying man" Athan's life. So where does that leave her? When the show picks up with her in 2018, the plague will be spreading all over the world. Thanks to a new vision, Jennifer is on the lookout for the Ouroboros. Beyond it just being the poem that Cole's father read him at the end of Season 3, she's seeking an artifact of a snake that eats its own tail. Her quest for the Ouroboros will lead her to a shocking revelation about herself, one that will reunite her with Cassie and Cole again.
Everything Comes Full Circle
Here's where everything comes full circle: during Season 1, Cole's mission was to kill Leland Frost. Jones believed that if one man was killed, the plague would stop. Jones, Cole, and Cassie continued this line of thinking in Season 2 when they thought Jennifer was going to release the plague. In Season 3, Ramse and Jones were hellbent on killing the Witness, who, at the time, was a child.
This habit of premeditated murder will finally be questioned this season. The television trope is called "let's kill Hitler," and it asks the question, "if someone could go back and time and kill Hitler, would the war have ended early?" This theory has been playing out in every season, with no success. It will finally be addressed head-on in Season 4, both literally and figuratively.
Season 4 also has some surprising returns to its cinematic roots by establishing some key connections to the original film. In Season 1, there were a lot of nods to the 1995 Terry Gilliam film: The hospital named after the film's screenwriters Janet and David Peoples, Jennifer's "Brad Pitt sweater", Cole wearing the "Bruce Willis Hawaiian shirt", and of course, Jones' famous scientist spectacles. In Season 2, the Emerson Hotel was introduced and Jennifer splintered to a WWII battlefield like Willis did in the film. The references slowed in Season 3 but pick up again in Season 4. Remember where Willis wanted to go in the film? That vacation spot will return this season.
Is 12 Monkeys Season 4 Good?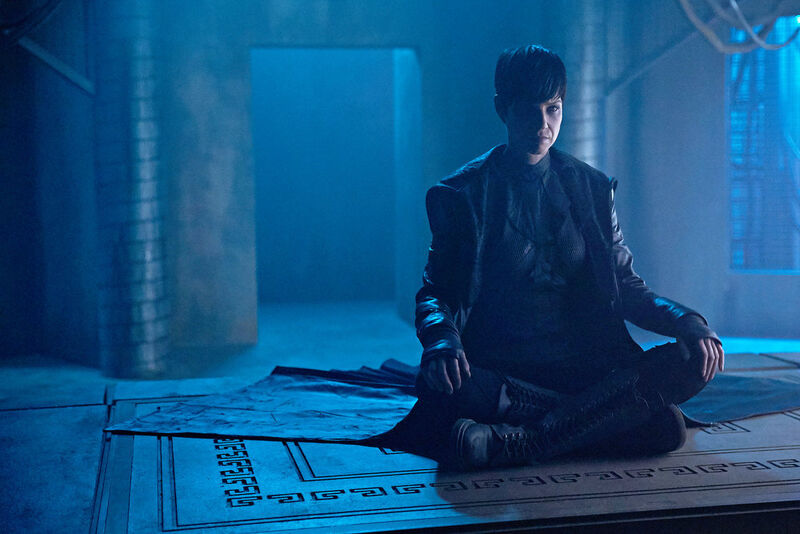 12 Monkeys Season 4 is fantastic. The action and stunt work in the premiere put the season right up there with Agents of S.H.I.E.L.D., Daredevil, and the Marvel films. Cassie and Cole perform leg stunt takedowns that would make Black Widow proud — they feel more like Mr. and Mrs. Smith in the premiere than they do weary time travelers. They both grow in their skills and their resolve.
The action in Season 4 is amped way up, the soundtrack has been rewoven in beautiful new ways, and the emotional moments between characters makes this season both powerful and intimate. Fans of the show will enjoy the new snake puzzle, as well as new time travel locations. Characters visit the Wild West, Medieval England, and German-occupied France this season. The Emerson Hotel also becomes a home away from home for everyone, giving Season 4 a sense of home that other seasons lacked.
It's clear from the beginning that the showrunners and creative teams on this show wanted to go out on their own terms. It's evident in the threads they attempt to tie up, the characters they bring back, and the major life questions they allow each character to ask of themselves. However the series ends, it's set to be both thrilling and emotional, pointing back to questions and theories posited back in Season 1.
Have we all been paying attention? Time will tell when the show returns to SYFY this week and every Friday through July 6.
12 Monkeys returns to SYFY Friday, June 15 at 8pm.