Today at Gamepedia, we're thrilled that one of our favorite games, Path of Exile, has officially launched! Even while the game was in beta, The Path of Exile Wiki had a rapidly expanding community, ready to contribute any information they could get their hands on! Have a look at how expansive the wiki is while you are enjoying the game's launch. Equally exciting is the announcement that the game will launch with a chance to become a Scion — rescue her from exile in Act 3!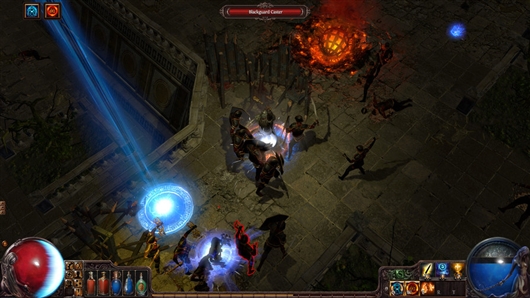 Players from beta have been talking about how they enjoy choosing both passive and active abilities and the progressive story. Path of Exile looks to bring grit back to the competitive action RPG genre, with Grinding Gear Games offering players a world full of catastrophe and nightmarish monsters. The world of Wraeclast is dark and ready for your exploration!
Some of the most interesting aspects that Path of Exile has to offer would be the League and Events systems. As stated on their website, Grinding Gear wanted to captivate that fresh server race to the top feeling, without players needing to rebuild or worry about how this could possible affect economies. To solve this, they have introduced instanced League areas, each with different rulesets, including the ability to break into player instances and take them for all they've got!
While you're enjoying the competition and story Path of Exile has, don't forget that the wiki always has room for new contributors! Editing and contributing information couldn't be easier with all of the tools Gamepedia provides you with. Each wiki has its own help page for basic information, but the Help Wiki goes deeper and even includes tutorials. Gamepedia staff members and community members are always available in IRC — join #Gamepedia and say hello!