Do you think you could hold your own against 63 rivals after being dropped on a remote island with nothing and plunged into a battle for survival? There's no need to respond to that question right now — just spend some time with PLAYERUNKNOWN'S BATTLEGROUNDS and you'll quickly get an answer. Gamepedia and the game's developer, Bluehole, are pleased to announce the Official PLAYERUNKNOWN'S BATTLEGROUNDS Wiki.
To fully understand the background of BATTLEGROUNDS, we need to go a few years back in time, to the point where PLAYERUNKNOWN — real name Brendan Greene — was living in Brazil and creating mods for fun. Greene had recently discovered the DayZ mod for Arma 2, and was tinkering with the experience with a view to creating something wholly original.
The result was the original Battle Royale mode for DayZ, a no-holds-barred PvP bloodbath where each combatant has only one goal: their own survival. After moving to Arma 3, the mode quickly garnered a passionate fan base, and it was only a matter of time before Brendan's game mode was licensed by SOE to become H1Z1's King of the Kill. Now, Korean developer Bluehole believes a standalone version of Battle Royale will be a sure-fire hit.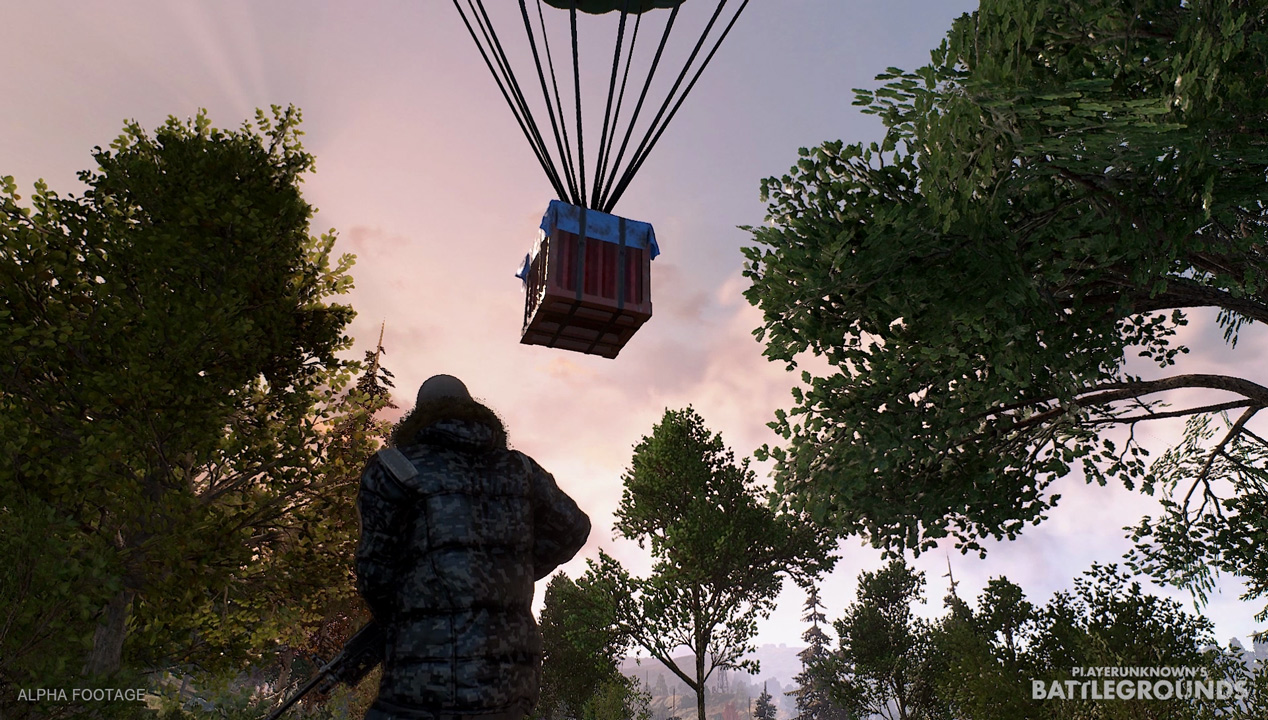 Of course, BATTLEGROUNDS is a massive evolution from the early days of Battle Royale. Players can expect a realistic setting with architecture and terrain that encourages strategic play. These environments will play host to the game's finely tuned combat mechanics, which are intended to emphasize the dog-eat-dog mentality that combatants need to adopt.
Killing off another player cuts down on your competition, but it also offers up the opportunity to grab some loot. Your character can only carry around a limited amount of gear, so there are important questions to ask whenever you come across new items. Would a helmet be more beneficial in the longterm than a couple of med kits? Is it better to stick with your current 9mm pistol, or hold out hope that you'll be able to find ammo for a found 12 gauge shotgun?
In PLAYERUNKNOWN'S BATTLEGROUNDS, strategy is about more than just combat — the decisions you make outside of a firefight can have a dramatic influence on your chances of survival.
PLAYERUNKNOWN'S BATTLEGROUNDS is still in development, but alpha tests are scheduled to run each weekend between November 12 and December 4. For more information, check out the game's official website — and to increase your chances of survival out in the field, don't forget to consult the Official PLAYERUNKNOWN'S BATTLEGROUNDS Wiki.