Are you ready for the biggest adventure of the year? Final Fantasy XV is the latest installment in the most beloved RPG franchise of all time, and it's finally ready for the series' many fans after ten years in development.
As the game gets underway, the warring kingdoms of Lucis and Niflheim are finally on the verge of peace after being embroiled in a brutal and bloody conflict. An armistice is declared and a peace treaty is drawn up — but as it turns out, this was all a ruse designed to cover up Niflheim's sudden invasion of Lucis.
This sets the scene for the heir apparent to the Lucian throne to embark upon a quest to save his country and his family. Prince Noctis is accompanied by three of his most trusted companions: the strong and stalwart Gladiolus, the master tactician Ignis, and his childhood friend Prompto.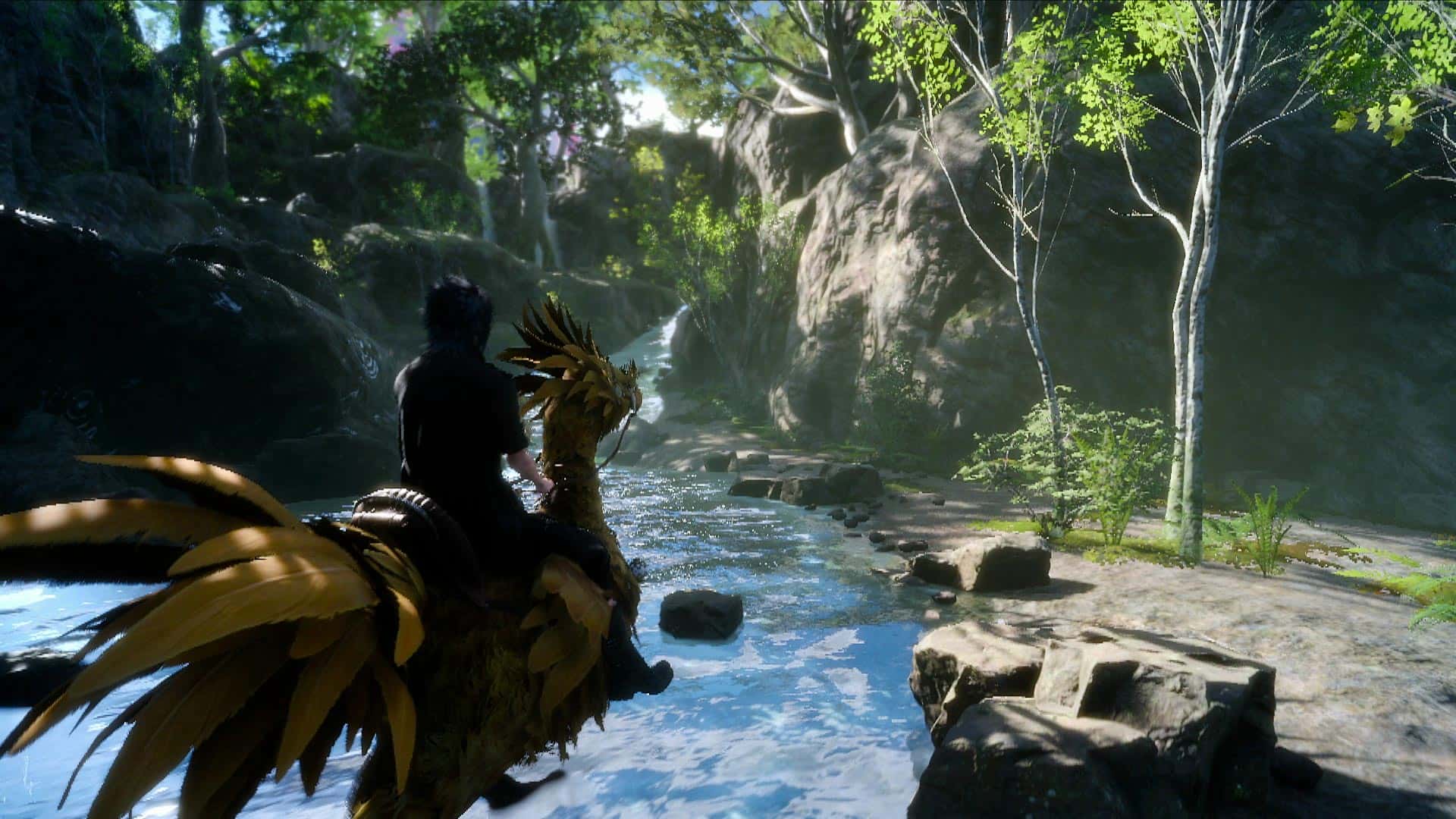 Each member of the party has their own strengths and skills, which can be upgraded by performing certain activities and actions over the course of their journey. For instance, Prompto is a keen photographer and can earn skill points by snapping pictures and taking advantage of photo op sidequests. As he accrues more and more skill points, he's given access to more color effects and filters to use on his shots.
Of course, these side activities are just a small part of the greater quest at hand. Players can expect to explore the world of Eos, engage with its many denizens, and fight the forces of Niflheim in exciting turn-based battles.
The Active Cross Battle system developed for Final Fantasy XV brings its classic turn-based battle mechanics up to date, and is sure to satisfy traditionalists and newcomers alike. Actions are mapped to the controller's face buttons, while combat takes place in the player's current environment rather than a separate battle screen, making fights more immersive and engaging than ever before.
Final Fantasy XV is available now for PlayStation 4 and Xbox One. For more information, head over to the game's official website — and for the know-how you need to save Lucis, consult the Final Fantasy XV Wiki.