It's been a stellar year for South Korean TV this year. Much like American TV's move to invest in higher productions, even in the cable market, 2017 saw many K-dramas breaking all-time viewership records. This year, Korean dramas delved deep into the darker side of the psyche with some fantastic thrillers, lots of time travel, and comedies and romance shows highlighting some serious social issues. So, get your binge-watching slippers ready, because these are the 15 best K-dramas of 2017.
Save Me
Based on the popular webcomic, Out of This World, Save Me follows Im Sang-mi and her family who get sucked into a weird religious cult. Completely out of options and cut off from the outside world, Sang-mi finds an opportunity to mouth the words "save me" to a group of boys she knew from high school, and they attempt to rescue her.
Save Me's creepy tone isn't what you usually expect from a K-drama, which is why it deserves a spot on the list of 2017's best K-dramas.
Strong Woman Do Bong-soon
Strong Woman Do Bong-soon stars Park Bo-young as the adorable titular woman who was born with superhuman strength. Bong-soon dreams of being an elegant woman and the star of her own video game. So, she gets a job as a bodyguard for a rich CEO of a video game company who helps her control her super strength and use it for good.
Despite its occasionally messy storyline, the great rapport of the cast and the well-developed characters made the romantic yet action-packed K-drama one of the highest-rated shows on Korean cable TV.
My Shy Boss
Also known as Introverted Boss, My Shy Boss starts out weak but quickly develops into a show with compelling characters and a particularly good supporting cast who each get to grow in realistic ways.
Chae Ro-woon is an outgoing singer of a local opera company. But after her sister's apparent suicide at work, Ro-woon decides to get revenge on the PR company who she feels is responsible for her death. When she starts working as an assistant for the misunderstood CEO that people call the "Silent Monster," she discovers there's more to her sister's death than meets the eye.
Revolutionary Love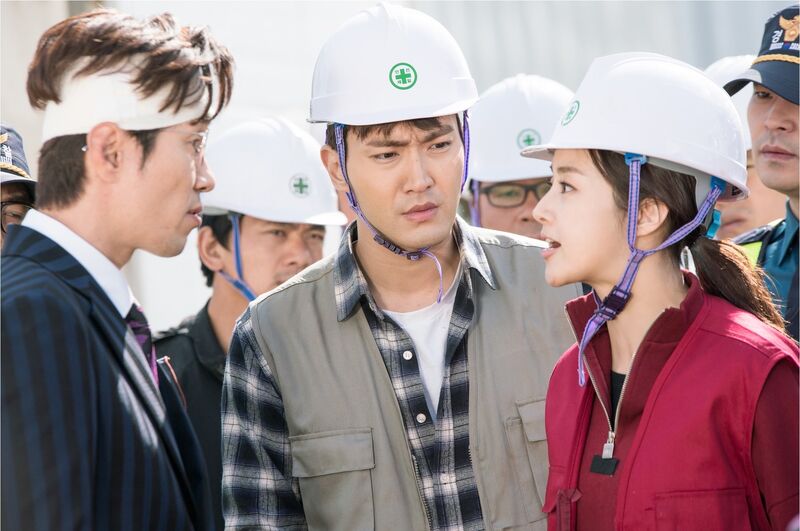 Direct from his military service, Super Junior hottie Choi Si-won stars as Byun Hyuk, an obnoxiously rich third generation heir to a chaebol food manufacturing company. When he's thrown out of the family, he has to learn to fend for himself, prompting him to see the world from the perspective of regular, hard-working people.
It'd be easy to dismiss Revolutionary Love as a mere vehicle for Si-won's TV comeback. But the K-drama does a great job of highlighting social issues, economic concerns, and the stranglehold that chaebol companies have on South Korea's current employment market. The show is silly and a little obvious, but it's a lot of fun, and Choi Si-won really sells the troublemaking rich kid who wears his heart on his sleeve.
Because This Is My First Life
Another show highlighting larger social concerns in South Korea, Because This Is My First Life is about two people in their 30s who have both given up on dating. Nam Se-hee owns his own home but has problems keeping up with his mortgage. So, Yoon Ji-ho, a woman also in her 30s who needs a place to live and is envious of people who own property moves in.
Excellent writing, a solid cast, great characters, and a story with a good, relatable hook make Because This Is My First Life a must-see K-drama. The show has quickly become a favorite among fans and is easily one of the best K-dramas of 2017.
The Best Hit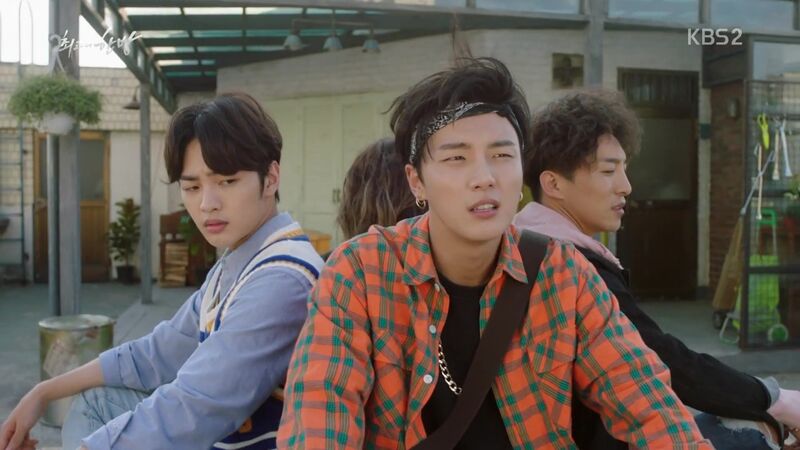 The time-travel K-drama The Best Hit, also known as Hit the Top, marked the directorial debut of 2 Days & 1 Night cast member, Cha Tae-hyun. When the lead singer of a massively popular K-pop group in the '90s, Yoo Hyun-jae, is caught in a monsoon, he's transported to present-day Seoul. Living in the future, Hyun-jae needs to find out what happened to his life, bandmate, former manager, and girlfriend.
The K-drama didn't quite stick the landing, but it showed some interesting insight into what goes into creating K-pop idols. It also highlighted the huge changes South Korea has gone through over the last 20 years.
Saimdang, Light's Diary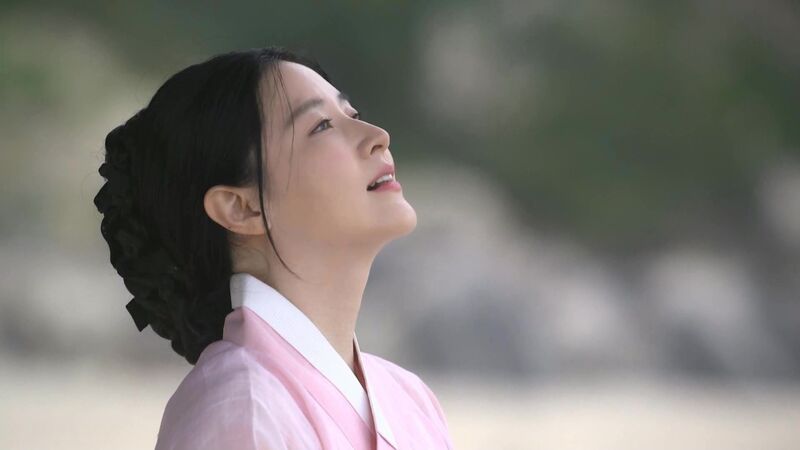 Sympathy for Lady Vengeance star Lee Young-ae made her acting comeback after a long hiatus in the historical drama Saimdang, Light's Diary. Young-ae plays Joseon-era artist, calligrapher, and poet, Shin Saimdang — who appears on South Korea's 50,000 won banknote — as the show tells the story of her life, lost love and uncovers dark secrets from her past.
Although the show doesn't feature much of Saimdang's artwork, which disappointed many fans, the beautiful K-drama had a certain charm about it. Its story of an inspiring and strong woman during this era of Korean history and a heart-achingly tragic love story makes this one of the best K-dramas of this year.
Stranger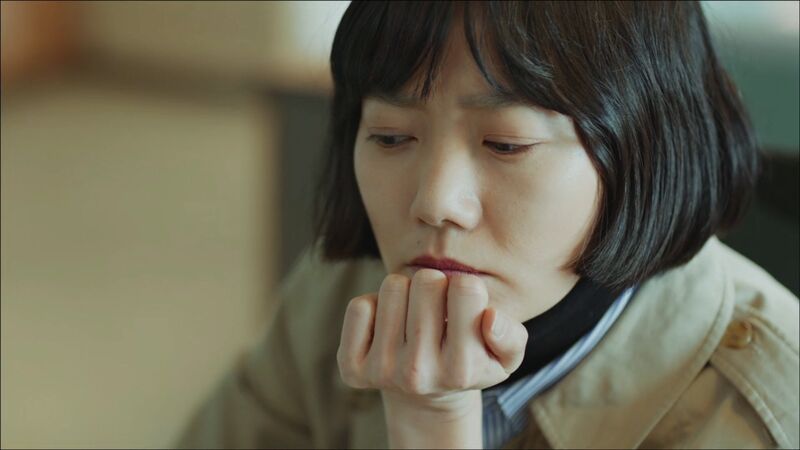 The New York Times included the K-drama Stranger as one of the Best International Series of 2017, and they're 100% right.
Also known as Secret Forest, the show pairs a warm-hearted detective, played by Sense8's Bae Doo-na, with a prosecutor who, due to childhood brain surgery, is unable to feel emotions or empathy. The two work together to investigate a murder and the rampant corruption surrounding it.
If you're not into the typical K-drama tropes, of which there are many, then Stranger is perfect. Available on Netflix, Stranger is dark, thrilling, realistic, and extremely well-made.
Tunnel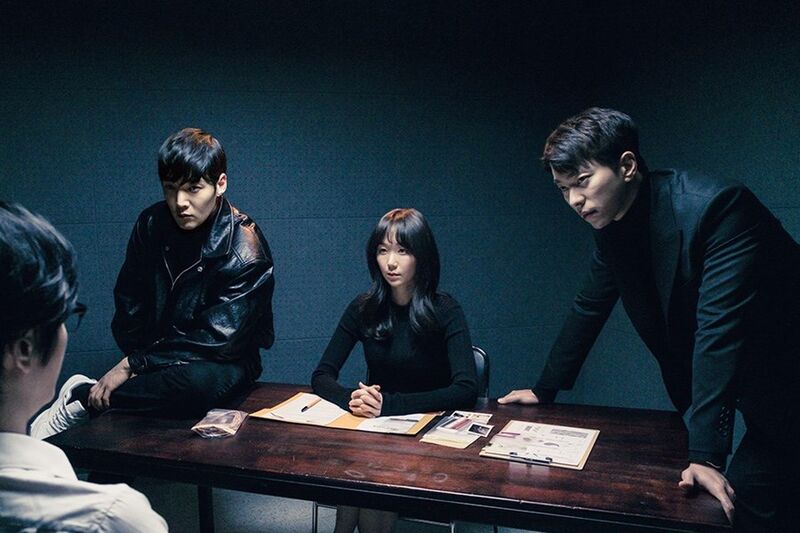 Not to be confused with the 2016 South Korean disaster film of the same name, Tunnel is a psychological, sci-fi detective thriller based on the country's version of the Zodiac killings, the Hwaseong serial murders. These murders have served as the basis for several shows and movies, including Bong Joon-ho's incredible Memories of Murder. But Tunnel is definitely one of the most interesting explorations of the murders in some time.
If you were a fan of the 2016 K-drama, Signal, then you'll love Tunnel. Both Signal and Tunnel deal with the Hwaeseong murders. And where Tunnel features a detective from the past coming to present-day Seoul to solve murders, Signal has present-day detectives contacting detectives in the past through a walkie-talkie and helping each other solve crimes.
Strongest Deliveryman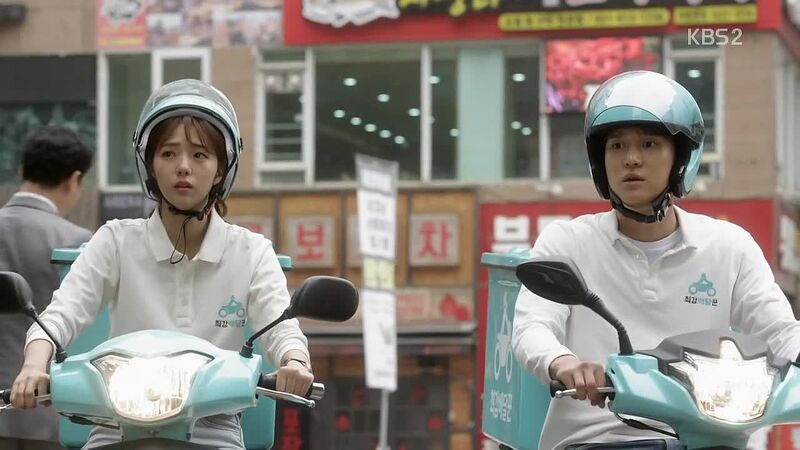 Strongest Deliveryman is one of the quieter K-dramas of 2017, but its simple story, sweet characters, and less saccharine love story make it an utter delight to watch.
It stars Reply 1988's Go Kyung-pyo as a veteran deliveryman who travels from neighborhood to neighborhood working and looking for his mother. He meets the head-strong, badass deliverywoman, Lee Dan-ah, and together with a band of other local deliverymen, they try to reclaim traditional Korean eateries from a chaebol trying to put the restaurant row out of business.
In many ways, Strongest Deliveryman is a kind of spiritual companion to the aforementioned Revolutionary Love as it highlights many similar issues around employment and the chaebol system.
Voice
This year was a big year for dark K-dramas and an even bigger year for the South Korean basic cable network, OCN. Along with Tunnel, Voice became one of the highest-rated K-dramas on Korean cable TV for the network, with its popularity earning it a second season — an unusual feat for Korean shows — which is set to air next year.
A guilt-ridden detective and a voice profiler team up to solve crimes and chase after the serial killer who murdered their respective families. The show gets pretty violent at times, and that violence is sometimes aimed at women and children. Voice was even submitted to the Korean censorship board halfway through the season because of the excessive violence, causing its rating to increase from +15 to +19 for three episodes.
Fight My Way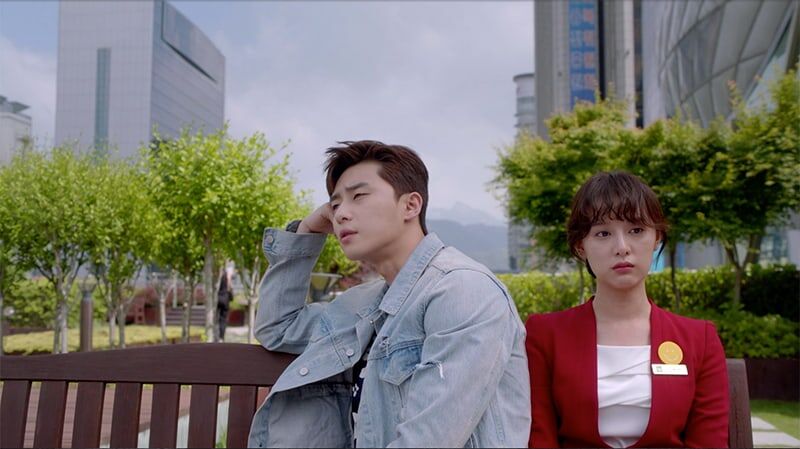 Fight My Way, or Fight For My Way, is not your regular, everyday rom-com K-drama. What looks like a trend for K-dramas in 2017, the show centers on a group of underdog friends who live "third-rate" mediocre lives but who strive to realize their unfulfilled dreams.
Fight My Way stars some big-hitters in Hallyu, with She Was Pretty actor, Park Seo-joon, and The Heirs and Descendants of the Sun actress Kim Ji-won starring in the lead roles. The realistic portrayal of family, friendship, and romance won people's hearts and became one of the most popular K-dramas of 2017.
Defendant
Defendant started out with alright ratings, but by the show's finale, it managed to capture well over the much-coveted 25% viewership ratings. The thrilling story had us on the edge of our seat every week as we followed Park Jung-woo, a prosecutor who wakes up one day to find himself on death row for something he can't remember doing. While he struggles to recover his memory, he works to clear his name before it's too late.
Another dark story, Defendant is thoroughly compelling and an easy one to binge-watch.
Go Back Couple
Keep the tissues handy for this romantic time-travel K-drama. Things get seriously emotional, particularly towards the end. Go Back Couple, or Confession Couple, starts off a little slow, but the fantastic chemistry between its two leads, Reply 1994's Son Ho-jun and Fated to Love You star Jang Na-ra is electric.
Go Back Couple follows the story of a married couple struggling to keep their marriage together. Juggling a demanding job and raising a young child, the couple's relationship strains, and they ultimately decide to divorce. Distraught and alone, the separated couple throw their wedding rings away and wake up in the past. As they relive their college life and rediscover old flames, they realize what their relationship really meant and how important they are to each other.
Goblin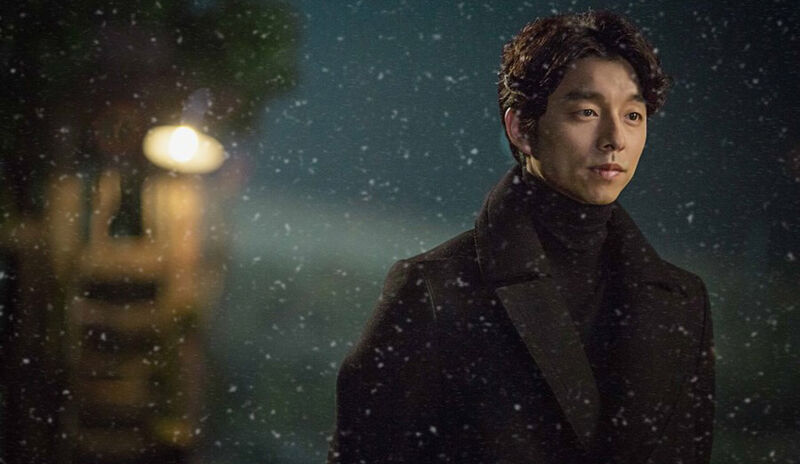 Ok, yes, Goblin, or Guardian: The Lonely and Great God, started in late December last year. But as it concluded in January this year, we felt it counted. The stunning visuals alone make the K-drama worth watching. But the heartbreakingly beautiful story, solid performances from Train to Busan's Gong Yoo, Lee Dong-wook, and Cheese in the Trap's Kim Go-eun, and well-rounded characters make this hands-down the best K-drama of 2017.
Goblin follows the immortal titular goblin, who lives with the Grim Reaper who has forgotten his past. To release the goblin from his curse of immortality, he must find the goblin bride. AAfter centuries of searching, he thinks he's finally found her. As he gets close to his prospective bride, however, he starts realizing what it means to be released from immortality and what repercussions it may have.
The show was a massive success with critics and fans and is the second highest-rated K-dramas on Korean cable TV of all time.