Even though I'm pretty sure it's not celebrated there, the release of the Champion's Ballad DLC for Legend of Zelda: Breath of the Wild means Christmas has come early to Hyrule. Get excited for new armor, new costumes — and if you're really good, a motorcycle that'll make traversing the Great Plateau a breeze. But don't expect Santa's Little Tingle to deliver all your shiny new goodies to your doorstep. The Champion of Hyrule is going to have to put in a lot of effort to earn all the gifts the Champion's Ballad DLC provides.
Here's how.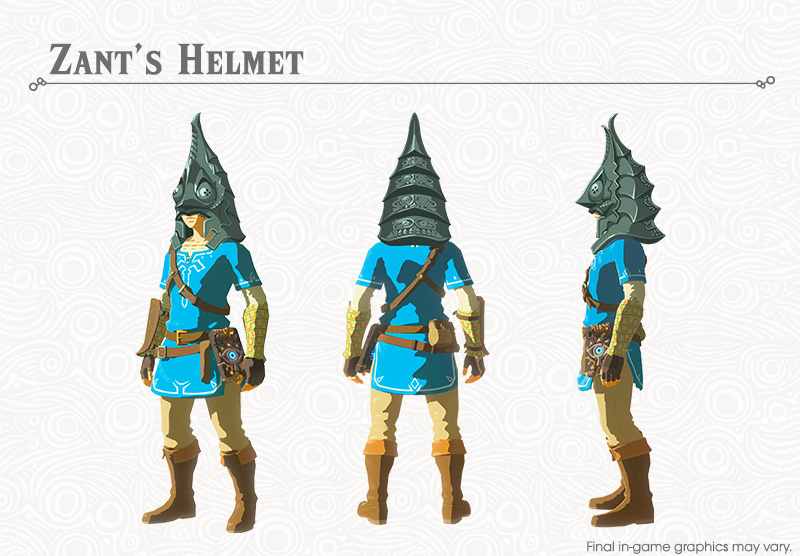 Zant's Helmet
Want the helm of the ugliest Zelda villain in recent memory? Of course you do, you're a completionist. Find this ugly helmet in a similarly nasty place: in a boiling tar pit in Tobio's Hollow.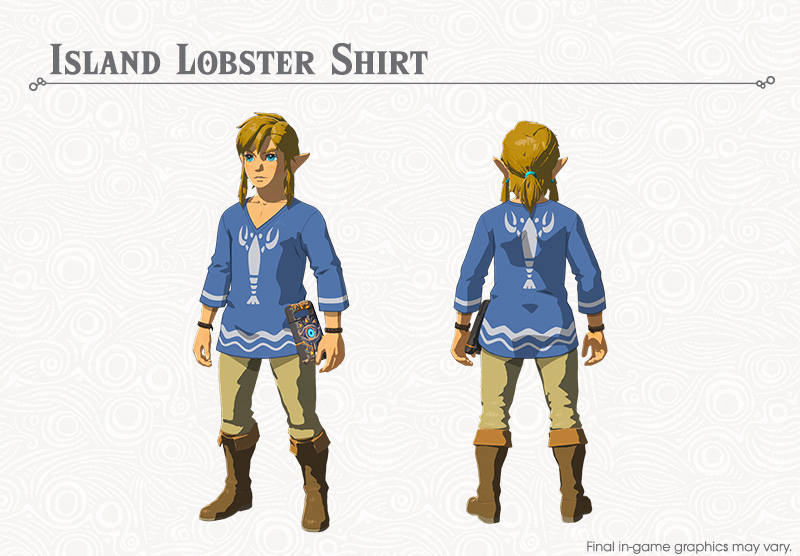 Island Lobster Shirt
Saving the world when you look like you just rolled out of bed — it's iconic, really. Be iconic; save Hyrule in your Lobster pajamas, found at the bottom of the Meonat River.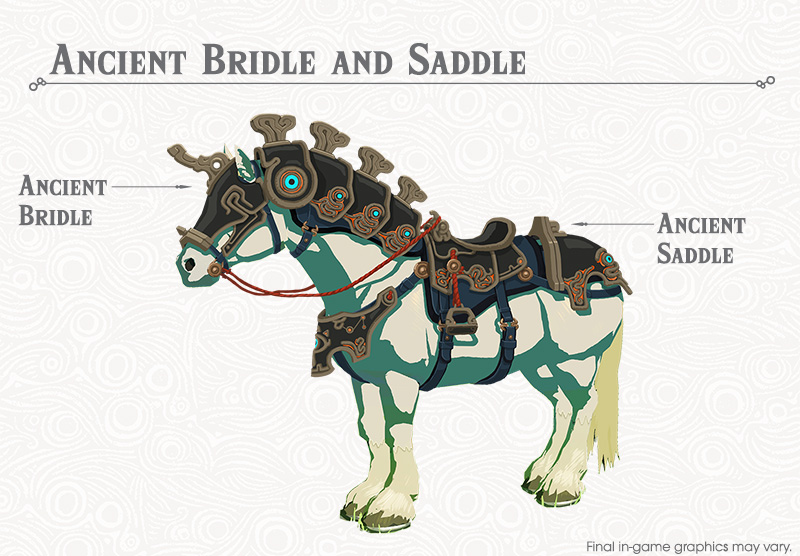 Ancient Horse Gear
One of the best ways to get around in Breath of the Wild is by using Stasis on a rock, smacking it a few times, and then riding it as it shoots off the ground like a rocket, before using your paraglider to sail to safety. Oh, and riding horses works, too. Upgrade your horse stats and gain the ability to summon one from anywhere with the Ancient Horse Bridle and Saddle.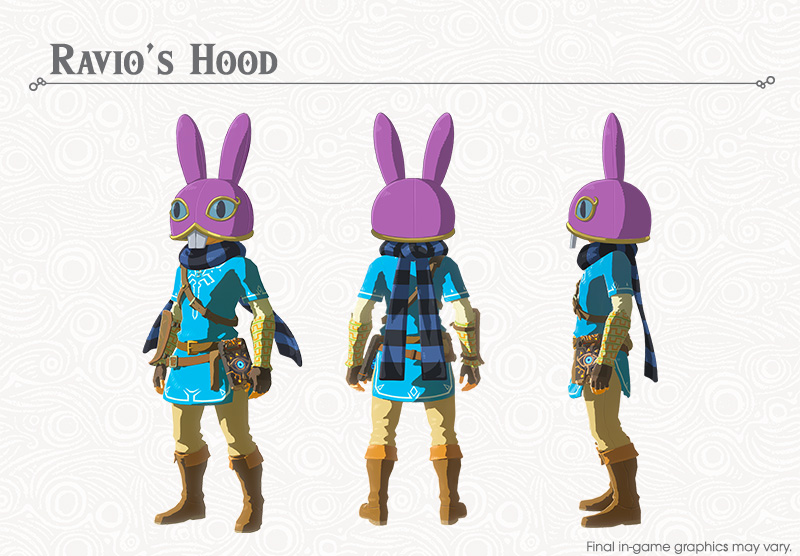 Ravio's Hood
Look like Lorule's most fashionable (and perhaps only) merchant while eliminating all of your peripheral vision with Ravio's hood. This can be found in a ruin close to the Spring of Courage.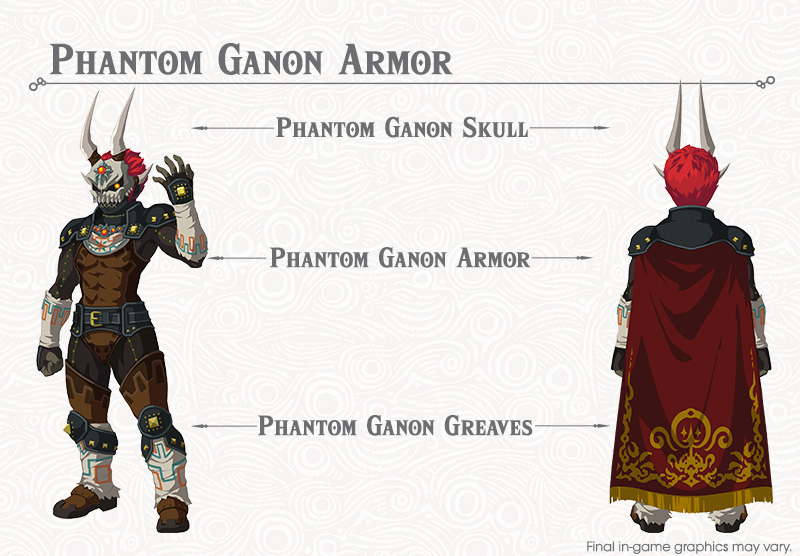 Phantom Ganon's Armor
You're going to do some digging to find all three pieces of Phantom Ganon's armor, but you won't be able to start the sidequest until you first find the clue to its whereabouts in Misko's EX Journal 2, which is tucked away among the Deya Village ruins. Once you've read the journal, the quest will trigger, sending you to the Faron region to collect Phantom Ganon's skull, helmet, and armor.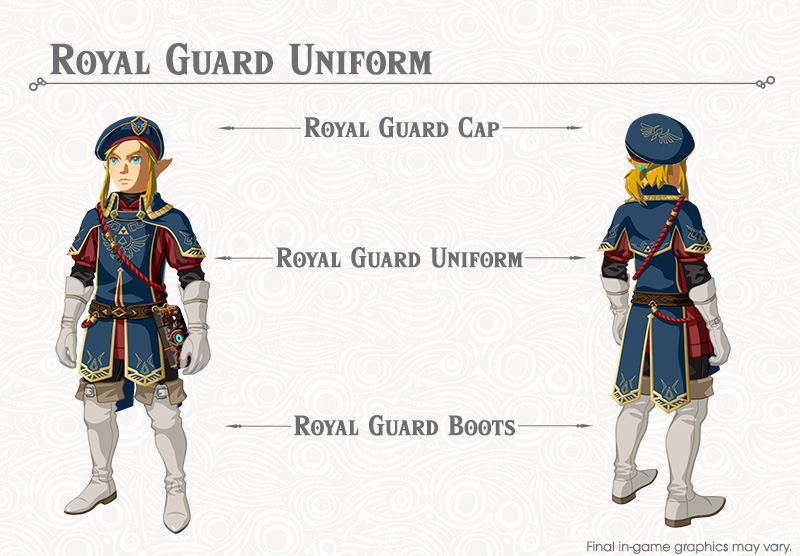 Royal Guard Uniform
Yeah sure, you're the champion of Hyrule, trusted knight to the Princess Zelda. But what do you really have to show for it beyond calloused hands and the grim knowledge that all your friends are 100 years dead? You are the Champion of Hyrule and all you got was a lousy blue t-shirt. But the royal guards — you know, the thing that you technically are — they get a super cool uniform that reduces the stamina consumed by your charge attack. Thankfully, after discovering some hidden chests in Hyrule Castle, you can finally get the uniform (and maybe a bit of the respect that you deserve.)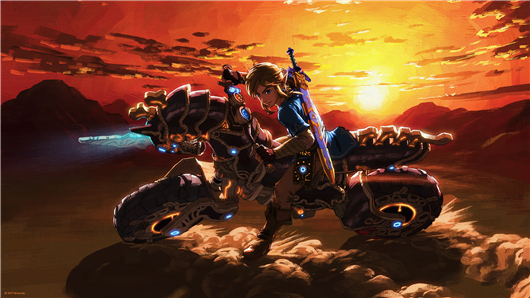 Master Cycle Zero
The Master Cycle Zero is the ultimate reward, earned after finishing the DLC's main quest. For starters, make sure you finish all four Divine Beast quests, then Zelda will speak to you, telling you to visit the Shrine of Resurrection. Check in with your Sheikah Slate to start the quest line.
First, you'll be gifted with the One-Hit Obliterator, a temporary weapon that kills all enemies with one hit, while making you similarly vulnerable to death by one punch. Food won't fix it, and armor won't mitigate it, upping the stakes of every single battle. Solve all four shrines marked by your slate, and the Obliterator will splinter into pieces that mark even more shrines for you to complete. Beat them, then relive the boss battles from each of the Divine Beasts but with a twist — your weapon choices will be severely restricted. Fortunately, throughout the quest chain, all your Guardian powers get upgraded, which should make the fights a little bit more manageable.
But of course, you're still not done. Defeat the Divine Beast bosses again and you'll unlock a fifth Divine Beast dungeon that could be the hardest one yet. Solve a few impossible puzzles, then defeat the final boss Monk Maz Koshia, and he will reward all your pain and effort with the Master Cycle Zero. Easy.
Gathering all your presents under the Deku Christmas Tree will probably run you a solid 10-12 hours of gameplay, so you better get started if you want to have your shopping done in time. For more info on where and how to find all of Champion's Ballad items, make sure you visit our wiki here.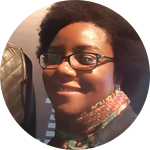 Ashley Parrish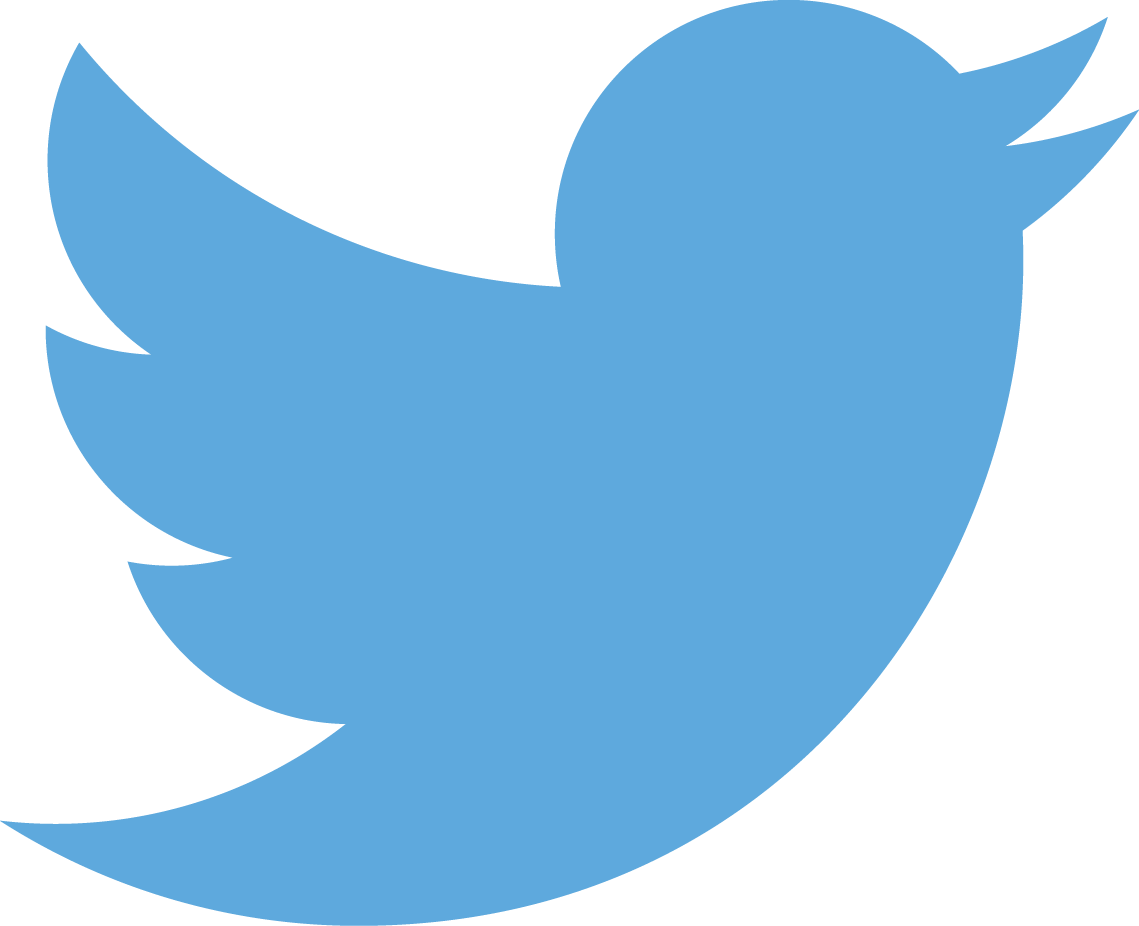 @tokenblackchick
Ash is a part-time writer/full-time gamer and has managed to successfully combine the two hobbies into one profession. She enjoys RPGs of all stripes and dreams of being a competitive Triple Triad player.
---