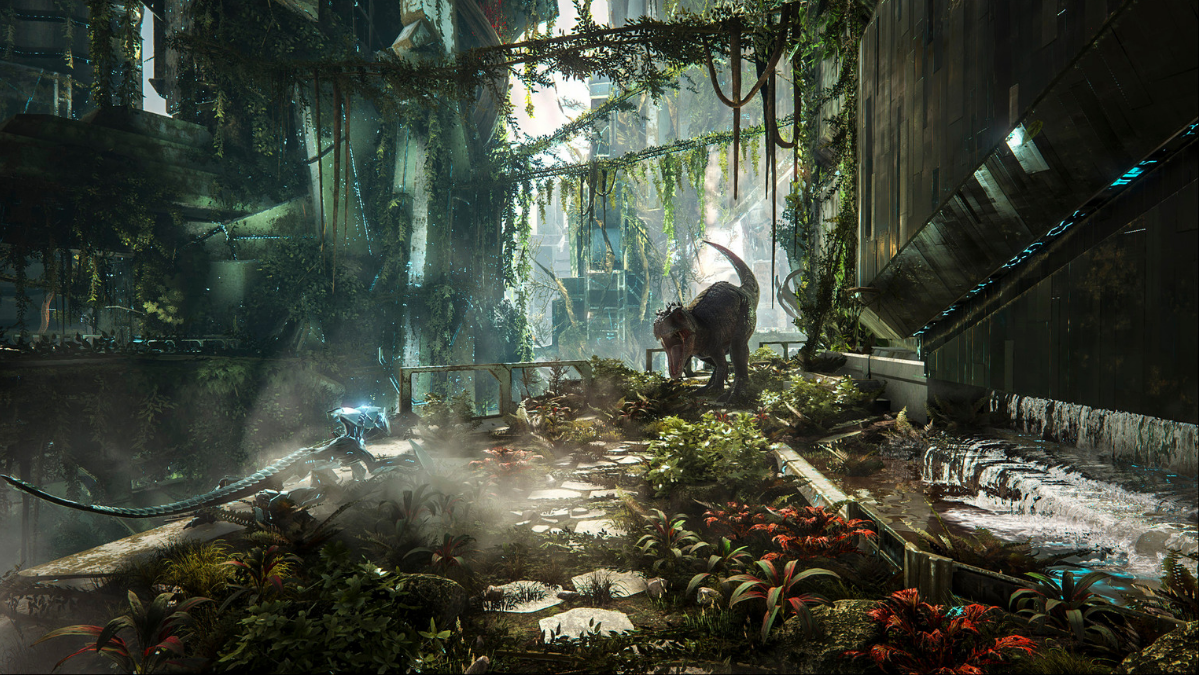 If you're a fan of ARK: Survival Evolved, the game's latest expansion, Extinction, is about to show you a whole new side to the game.
Extinction takes players to Earth, and it's a very different-looking Earth than you may have been expecting. It's scorched from top to bottom, a ruined world that's certainly not appropriate for any human inhabitants.
This expansion, as the development team has promised, will offer a "satisfying payoff" and "climax" to the ARK storyline that has been building over the course of the game's previous two expansions, and is meant to provide answers as to where all these creatures have come from as well as what the Arks are for in the first place. A city-themed area as well as No Man's Land will be two new biomes folks can explore while in-game as well, with the story starting off there.
The new Element material will act as a catalyst to "corrupting" formerly friendly dinosaurs and changing the way they behave — you'll also be able to harvest it yourself in a smaller mini-game that's akin to wave-basted shooters. You'll also see a whole host of new creatures like the enormous Titans, which will serve as the expansion's most challenging encounters. You can also expect to see the mechanical Scout, the storage Gasbag, and the lizard-esque Enforcer roaming the world. Extinction may take players to Earth, but there's an entirely new set of creatures, lands, and mechanics to explore the likes of which players have never seen.
Check out the official trailer to see more:
This is the third expansion in the Ark: Survival Evolved franchise, following Scorched Earth and Aberration, and looks to be the most interesting one yet. ARK: Survival Evolved's Extinction expansion is available now on Steam. For assistance surviving the wilds and taming beasts, be sure to check out our Official ARK: Survival Evolved Wiki!