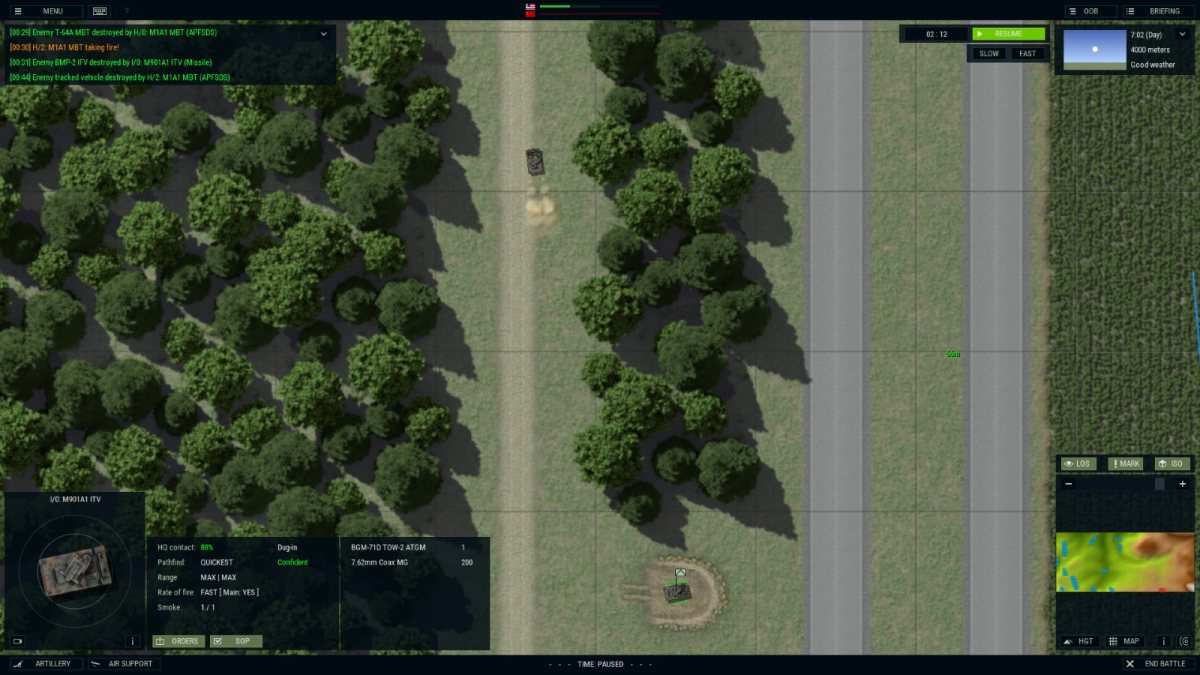 It seems forever ago now, but the Cold War was one of the longest, most influential quasi-conflicts in world history. From the mid-60s to the early 90s, people in Europe, Asia, and North America woke up every day not knowing if the next would be the day the nukes fell. It was a tense time period that is often fodder for a lot of fiction, especially spy stuff. That being said, for a time period where there wasn't that much all-out fighting between global powers, there are a lot of war games about that very thing. Armored Brigade adds to the pile of games that ask "what if the Cold War heated up?"
This top-down 2D tactics game might not look like much, but don't let that fool you. There's a lot to be parsed under the hood. You play small squads from your choice of seven different countries. Each of these factions have armored vehicles that are true to history. The many expansive maps you'll face off on are modeled after real world locations. The focus on realism expands to things like weather and day/night effects, modifying your combat scenarios even further.
If games like Close Combat or Steel Panthers get your goat, then you should absolutely check out Armored Brigade. See it in action below:
Armored Brigade launches today digitally, with physical copies beginning to ship on November 23rd. If you need some tactical support, come to the Official Armored Brigade Wiki!