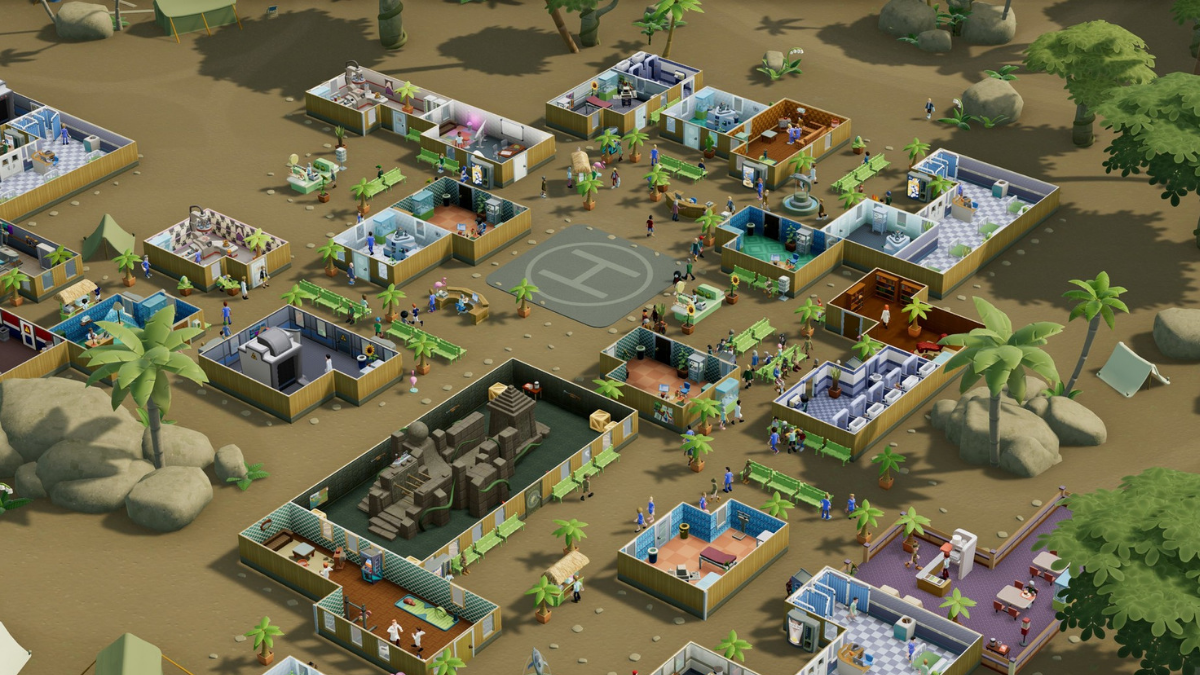 Two Point Hospital is the spiritual successor to the cult classic 1997 hit Theme Hospital, wherein players are whisked away into the hustling and bustling world of hospital administration. From there, they have to construct and maintain their own hospital by building rooms, hiring staff to look after patients, and looking after the books to make sure there's enough money circulating to keep the hospital open in the first place.
The expansion to the game, Pebberley Island, however, takes players on a journey through a tropical island while searching for the secret of eternal life. You'll be traversing the island for Wiggy Silverbottom (who's a germophobe) who needs you to do the dirty work for him.
As you search, you'll take control of three new hospitals, a selection of new diseases, and different, more tropical items you can use to deck out your hospitals. Check out the first scenario, Pebberley Reef, which Silverbottom himself funded as it lays off the cost of Pebberley Island. You'll have to clean it up a bit to get it up and running if you want it to be a success, though.
The Overgrowth scenario takes place in the heart of the jungle, filled with plants and vegetation, so if you want to make it there you'll have to be mindful of your surroundings and complete objectives to spruce it up a little. Easy-peasy, right?
The Topless Mountain scenario takes you to the top of a pointy mountain that's a bit remote and difficult to get to because of it. Silverbottom will excavate the ruins while you're doing your thing, healing people and all that jazz.
Plus, check out 34 new illnesses, with 10 brand-new visual illnesses, meaning you can see them on every patient that's suffering. This includes "Blank Look," where the patient's face no longer exists, and "Wanderlust," or a craving for adventure with a dull, aching pain. Yikes.
Sounds like a party, right?
Keen on heading over to Pebberley Island to tackle some exciting new Two Point Hospital scenarios? Get a load of the new expansion here:
Two Point Hospital: Pebberley Island is available now via Steam! Need some assistance, doctor? Be sure to check out our Two Point Hospital Wiki for help with all the basics: Light-Headedness, Cubism, you name it. We've got you.