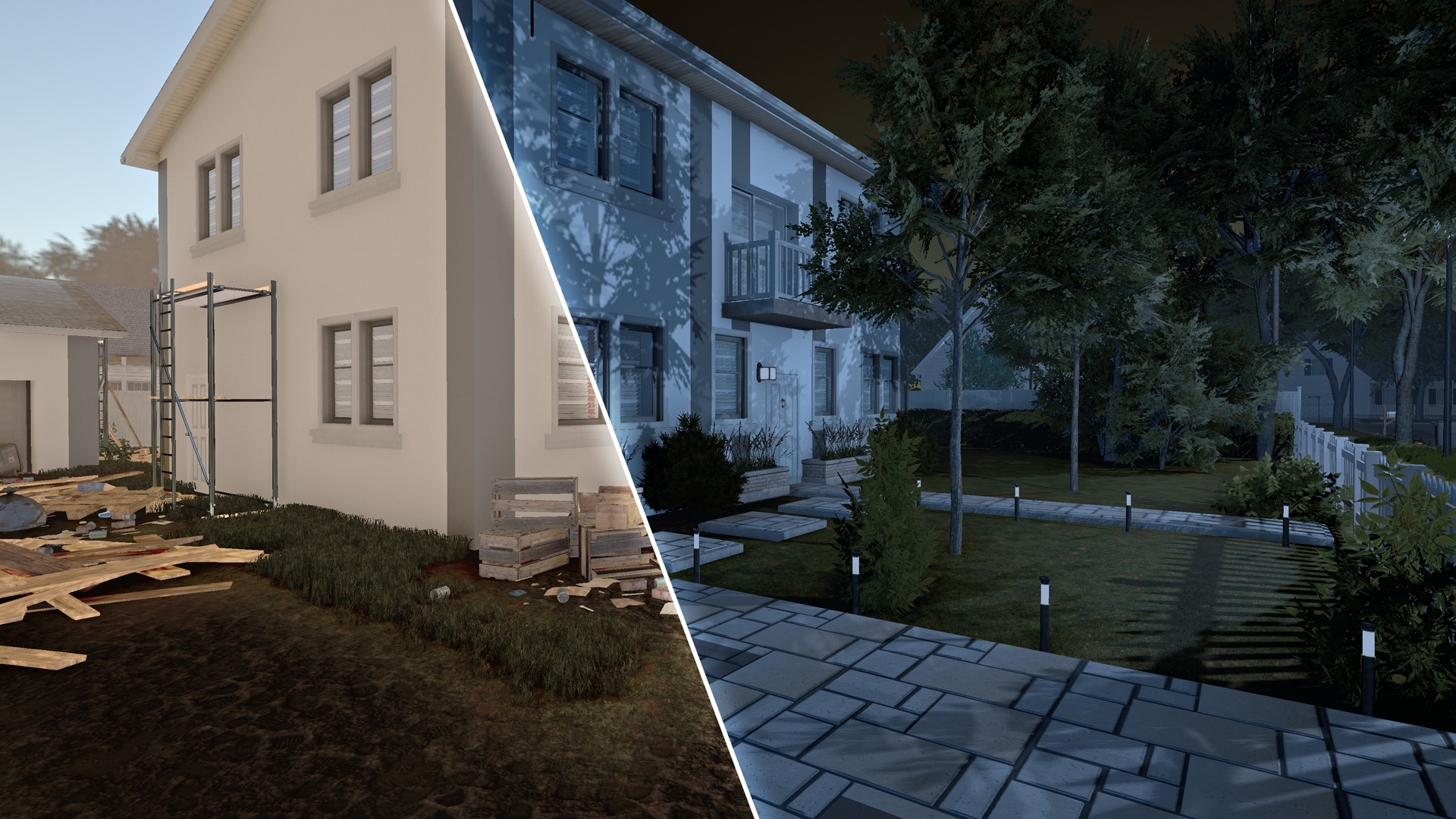 Considering how popular simulation games are nowadays, it probably shouldn't surprise anyone that a game exists about buying beat up houses, renovating them, and selling them for profit. House Flipper is an apparently lucrative one that has found a dedicated audience since its launch back in 2018. It's been almost a year exactly since House Flipper's last big DLC offering, Apocalypse Flipper, and fans have been eagerly awaiting new heaps to be turned into treasures. The wait ends with Garden Flipper.
Garden Flipper takes the sprucing outdoors. Turning busted up lawns into backyard havens is the name of the game here. The kind of designs you can plot for things like gardens, swing sets, and other lawn furnishings is kind of astounding, all things considered. From doing more mundane tasks like planting flowers or mowing lawns, to plotting whole playgrounds or pool set ups, Garden Flipper lets you get your landscape on, without having to actually dirty yourself with the task. Like House Flipper, the conceit here is that you're ultimately doing this to please a potential client, and I can imagine that there are right and wrong ways to get that done.
See more yard work here:
The Garden Flipper DLC is out today on Steam. If you need help raising the property value, come to our House Flipper/Garden Flipper Wiki!