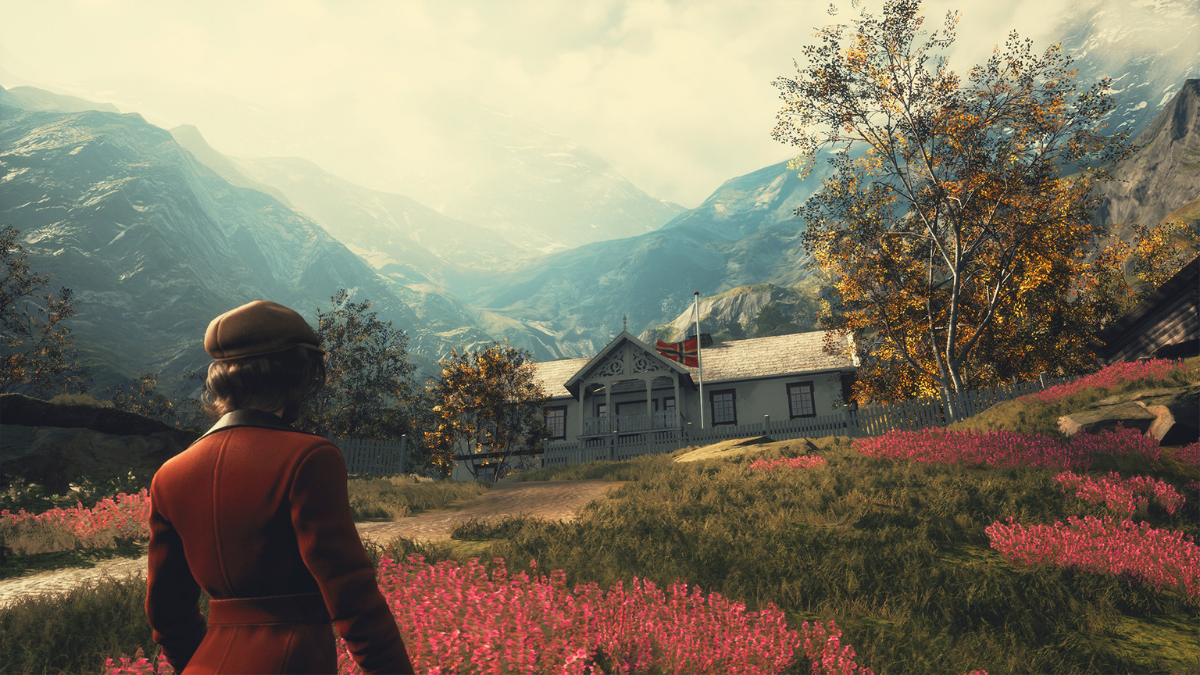 Summer's the perfect time to embark on a mystery, and Red Thread Games' Draugen is going to challenge you every step of the way.
The same studio that brought us Dreamfall Chapters and The Longest Journey is back with a new first-person psychological mystery that takes place in 1920s Norway. You take on the role of Edward Charles Harden, an American traveler who's come to Norway in 1923 in search of his missing sister.
As Edward, you'll search for your sister, who's apparently vanished into thin air, with help from your assistant Lissie at your side. Together, you and this strange young woman will explore the coastal area of Norway as you look for Edward's sister and unravel a series of mysteries associated with what appears to be a gorgeous, dreamlike area – at a glance, at least.
While exploring Norway, you can interact with Lissie using a "realistic and dynamic dialogue system" that will give you an intriguing picture of her thoughts at any given moment. Red Thread Games also calls Edward an "increasingly unreliable narrator," so it appears he could suffer from some sort of secrets that you begin finding out more about as the game progresses – thanks to a deteriorating mental state.
The game is fully voiced in English, with motion-captured characters, an original musical score from composer Simon Poole (Dreamfall), and it was written by Ragnar Tornquist, responsible for the game game and plenty more. It should scratch that itch you may have for a full-fledged adventure game with plenty of bizarre twists and turns nicely, especially if you prefer your psychological adventures to be rife with confusing precedents.
While we don't know much about what's happened to Edward's sister in-game just yet, the game itself looks absolutely beautiful. Perhaps that's to hide some of the despair?
If this sounds like a mystery you're now itching to solve, see it in action below.
Draugen is available now to play via Steam. But if you find that it's giving you fits and you're not exactly sure where to go, be sure to check out our Draugen wiki to help point you in the right direction. Remember: you're not alone, after all.