So the Oscars are over for another year. And there weren't a huge amount of shocks and snubs. With the Time's Up movement and better representation of women and minorities onscreen over the last 12 months seeming to overshadow the actual awards that were handed out. Though outside of the predictable acting Oscars, there were a handful of surprises.
'Three Billboards' Didn't Win Best Picture
While The Shape of Water was the film with the most nominations, Three Billboards Outside Ebbing, Missouri was just about the favourite to take home Best Picture. Because it's a great movie. Because it won at the BAFTAs and Golden Globes. And because it was a story that really seemed to have captured the zeitgeist. But it wasn't to be, with Guillermo Del Toro's beautiful creature feature taking home the night's most coveted award.
'Blade Runner 2049' Production Design Snubbed
Blade Runner 2049 was the best looking film of 2017, and the belated sci-fi sequel won the Cinematography award. Landing Roger Deakins his first Oscar from 14 nominations. The film also won the Visual Effects prize. So it's something of a surprise that Blade Runner's stunning Production Design wasn't rewarded. Instead, The Shape of Water landed the Academy Award, with retro trumping futuristic on this occasion.
'Dunkirk' Defeated 'Baby Driver'
When it came to the Film Editing, Sound Editing and Sound Mixing awards, it looked to be a straight fight between Christopher Nolan's WWII epic Dunkirk and Edgar Wright's musical heist movie Baby Driver. Though in the end, it wasn't much of a tussle, with the war movie victorious in all three categories. Meaning Wright's movie was completely shut out at the ceremony. That said, they were the only awards Dunkirk did win, which is something of a surprise as it was tipped to sweep the 2018 Oscars when the film hit screens last summer.
No Best Song for 'The Greatest Showman'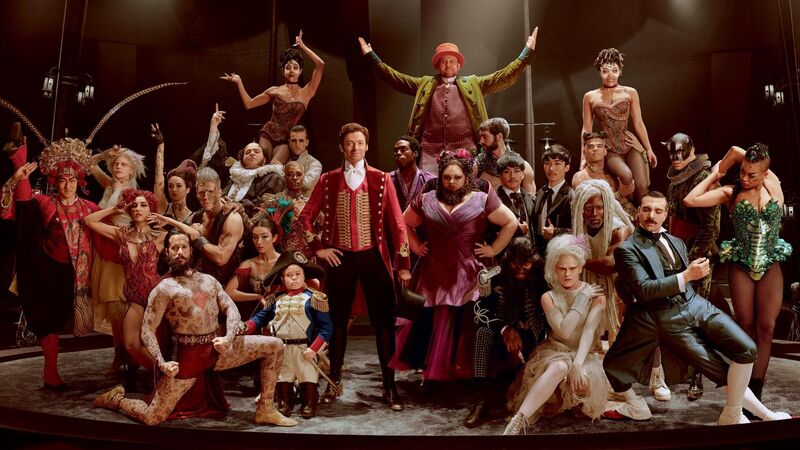 Benj Pasek and Justin Paul won the Best Song award last year for 'City of Stars' from La La Land. And it looked like they would take home the award again this year thanks to their work on The Greatest Showman, with 'This is Me' turning into a huge hit, and helping to propel the movie to blockbuster numbers at the box office. But it wasn't to be, with 'Remember Me' from Coco besting it to take home the Oscar.
'The Shape of Water' Missed Out on Original Screenplay
The Shape of Water was nominated for a whopping 13 awards, and victorious in four of those categories. Including Best Picture and Best Director. So it's pretty surprising that it didn't also land the Original Screenplay prize for writers Del Toro and Vanessa Taylor. Martin McDonagh's Three Billboards script also missed out in this category. Instead, Jordan Peele's incendiary screenplay for social horror Get Out nabbed the Oscar. Its only win of the night. But a well-deserved one.
Adam West Missing From In Memoriam Tribute
There's always controversy regarding who makes it into the 'In Memoriam' video paying tribute to those we lost in the past year. And who doesn't? The 2018 edition was no different, with Batman star Adam West missing from the segment. As well as Texas Chainsaw Massacre director Tobe Hooper, Frasier star John Mahoney, Alfie helmer Lewis Gilbert, and Dorothy Malone, who won the Best Supporting Actress Oscar for her performance in Written on the Wind in 1956.