Freedom Finger launches today on PC, PS4, Xbox One, and Nintendo Switch! Developed and published by Wide Right Interactive, Freedom Finger is a music-driven side-scrolling shoot-em-up bullet-hell game that pairs a particular kind of humor and unique art-style with engaging and challenging gameplay.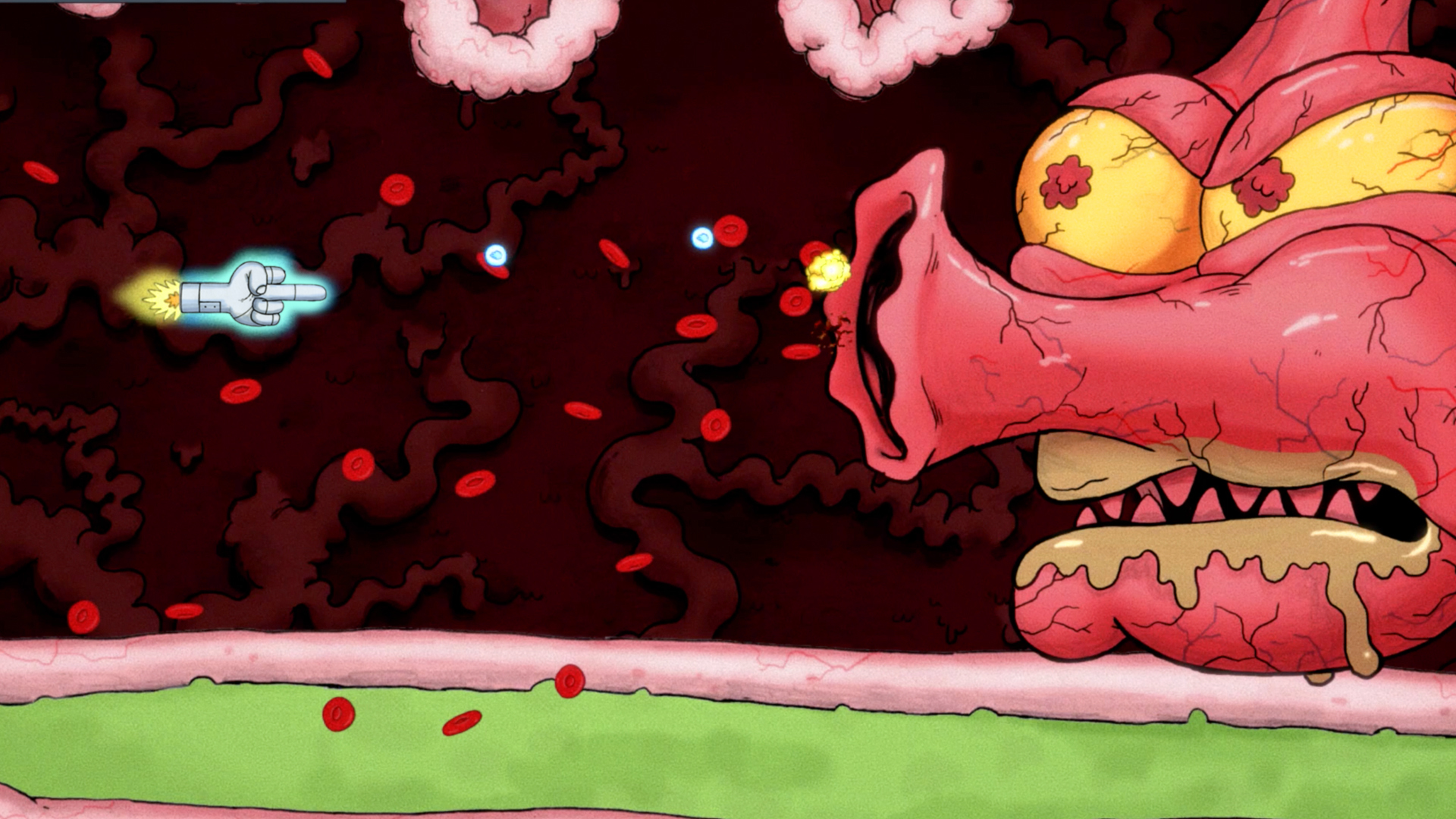 In Freedom Finger, players will progress through 36 handcrafted levels spread out over 12 worlds, each with new enemies, power-ups, and challenges, all while playing as a flying fist that is flipping the bird. Freedom Finger features classic shoot-em-up gameplay mixed with melee combat where players must punch, toss, and smash enemies to smithereens to progress. The game also has a unique grab attack which allows players to capture enemies and then use them as a shield or wield their guns against other enemies.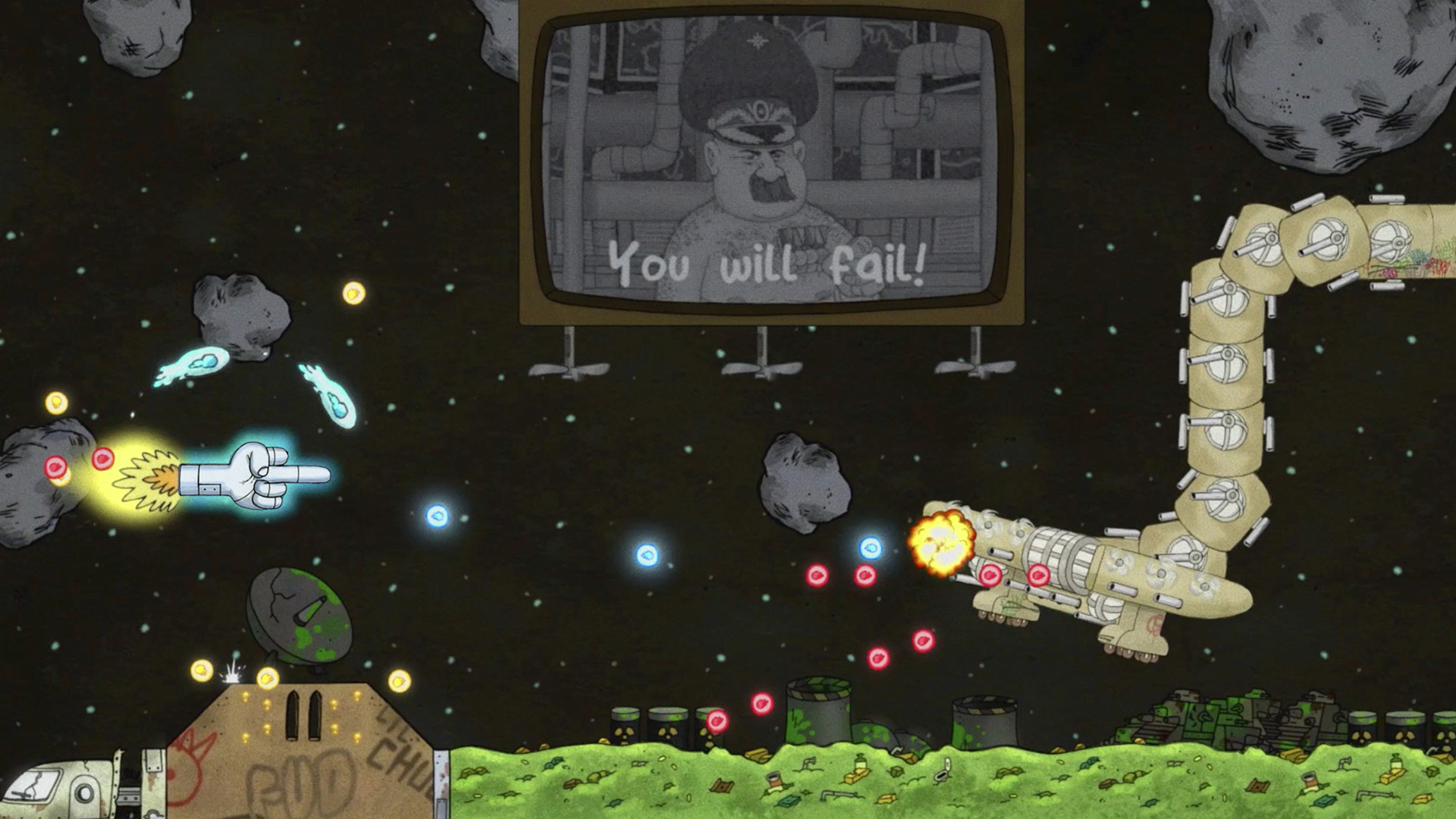 Freedom Finger also has an all-star voice cast, starring Nolan North, John DiManggio, Eric Bauza, and Sam Riegel. Additionally, one of the game's best features is its rocking soundtrack with over 38 licensed tracks, including music from Com Truise, Aesop Rock, Red Fang, Power Trip, White Fence, METZ, and many more! With a highly satirical story and wide selection of difficulty settings, players will undoubtedly be bobbing their heads to the music as they choose to either relax and enjoy the ride, or crank up the difficulty and suffer through the challenge!
Freedom Finger launches today on PC, PS4, Xbox One, and Nintendo Switch! For more information on the game, be sure to visit the Wiki here!