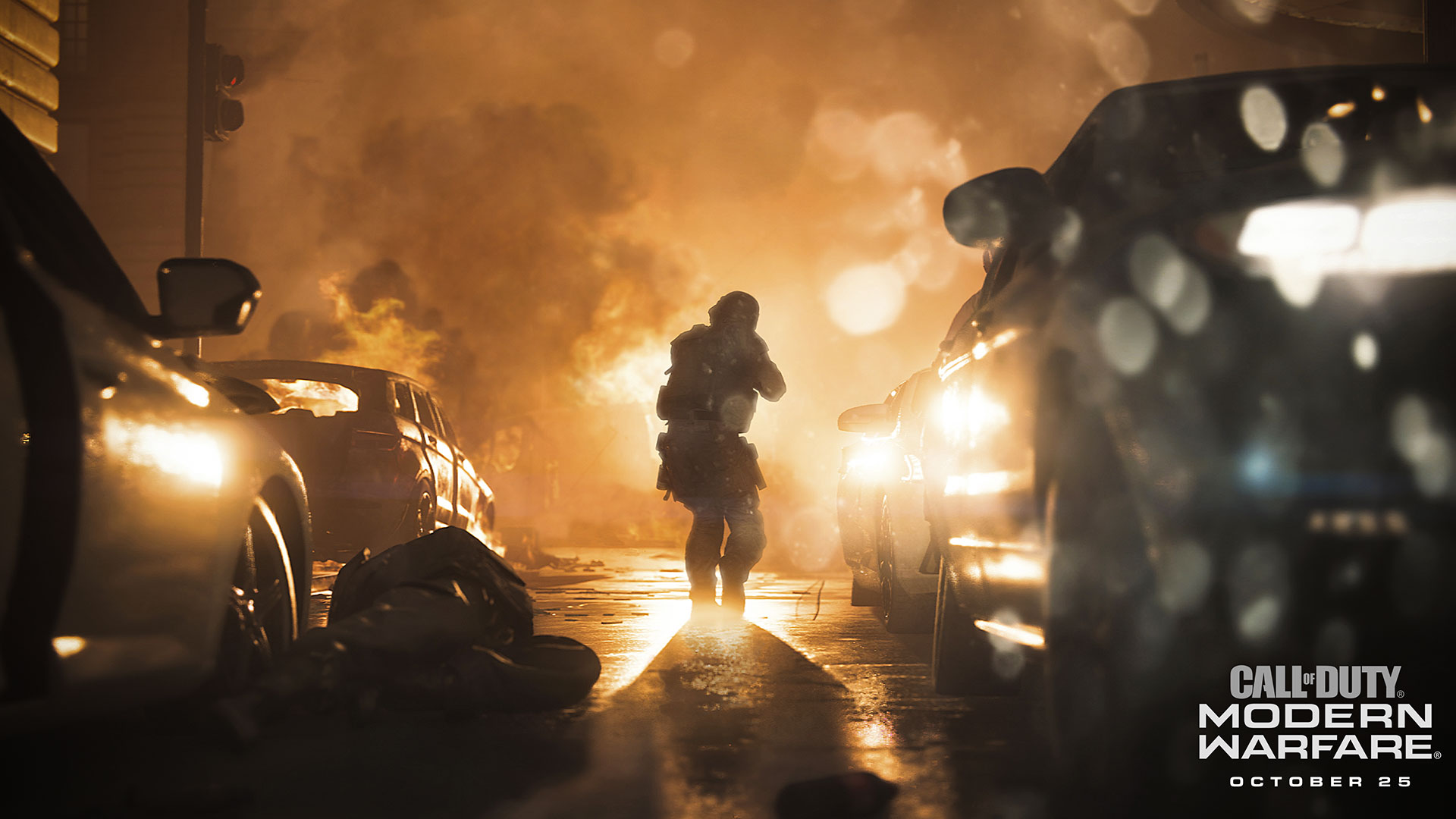 Call of Duty is one of those games that really doesn't need much of an introduction. For over a decade, the Call of Duty franchise has been a literal household name. It's easy to forget, in this modern Fortnite-ruled world, that Activision's annual military shooter is regularly a top selling title each year. It's true, though – in 2019, we do not talk about this series like we used to. Over the years, Call of Duty revolutionized video game gun play. It literally defined two generations of online multiplayer design. Is it even possible to recreate a game that had the streets talking like Black Ops 2 did back in 2012? Infinity Ward is going to try with Call of Duty: Modern Warfare.
That name should sound pretty familiar to gamers, because some might say that the entry in 2007 of the same name is the one that started the Call of Duty boom period. In this soft reboot of the series, restarting at that flash point game is a deliberate choice. The original Modern Warfare took great pride in it's near future setting, with conflicts based on then-modern American military actions in the Middle East. So far as we know, the reboot won't stray too far from the original setting, but the context will change. For instance, you'll take the roll of the leader of a group of rebel freedom fighters and as there was no real "non-Allied" perspective in the original Modern Warfare, the move to add more in the playable narrative is promising.
Feature-wise, There are some notable new additions. Gunsmithing will allow players to modify dozens of details on both their primary and secondary weapons. A new 2v2 mode called Gunfight will spice up the multiplayer scene, by offering pairs of players random load-outs to fight other duos with in tight, constrained maps. Modern Warfare also brings back Spec Ops mode, which are quick burst co-op missions that you and a friend could take down together. At least, they used to be. Big changes seem to be teased about Spec Ops this year, including upping the player count to 4, and the idea of a larger scale survival campaign in the center of it all. No more small scale skill challenges? We shall see.
This comes at the expense of Zombies, which wont be making and appearance this year. Also absent is a Season Pass, which frees the IW team up to add free maps and content events on the back end without having to hit predetermined deadlines. Sounds good to me.
See more tactical rebooting here:
Call of Duty: Modern Warfare is out today on PS4, Xbox One, and PC. It's important to note that the PS4 version will feature some timed-exclusive content that will be locked out of other versions for a year, so if you were on the fence about where to buy, maybe that will help. If you're looking of help of a more informational variety, come check out our Call of Duty: Modern Warfare wiki.