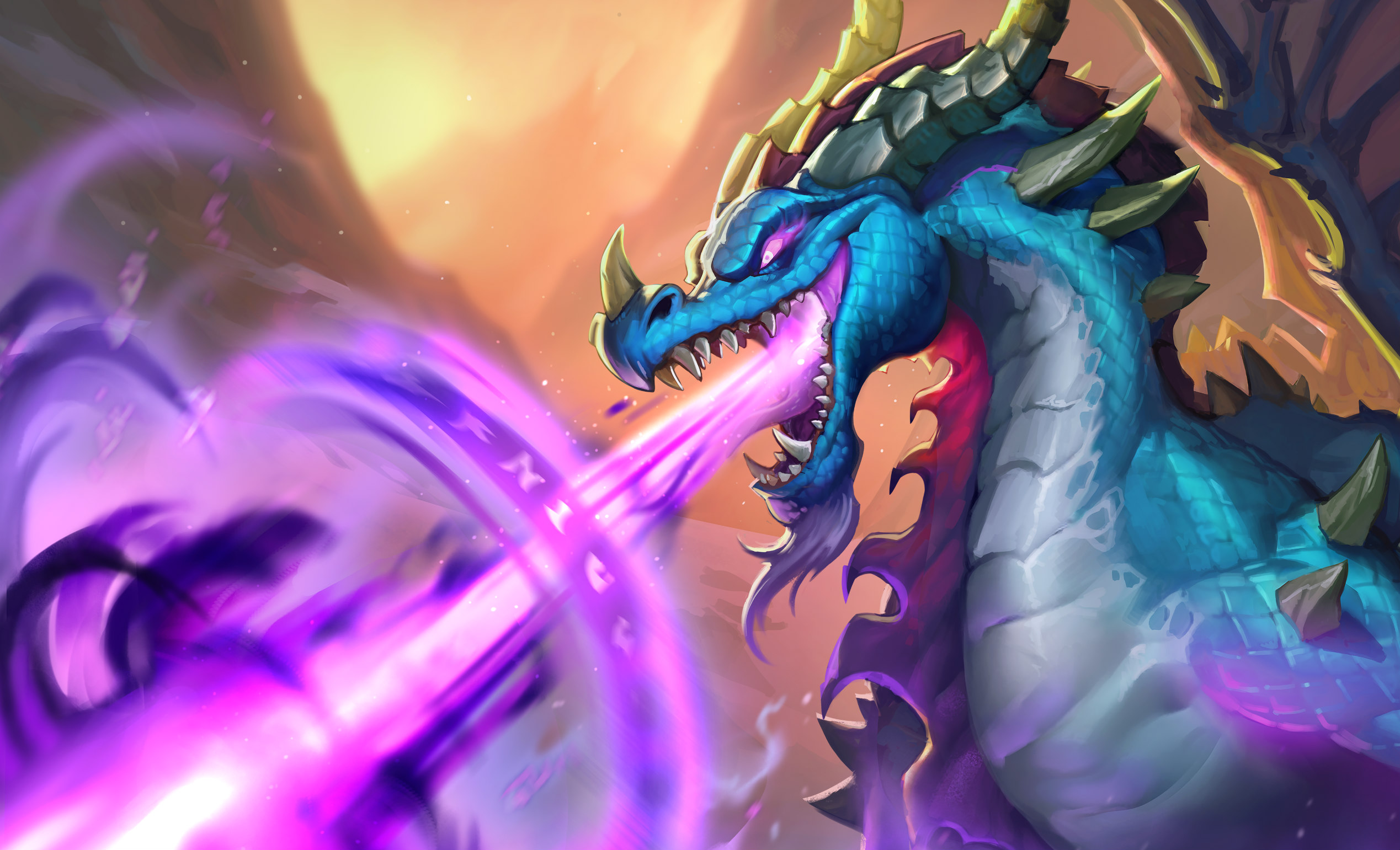 Hearthstone's so-called Year of the Dragon wasn't just a promise to fill the popular card game with more scaly beasts. Blizzard also hoped to deliver a more rich story experience, while also bringing the game play more inline with a more focused narrative core. Enter the League of Explorers and their ongoing quest to stop the League of E.V.I.L. This last set in this year-long story, Descent of Dragons, looks to cap this tale with a final battle between the two foes. Complicating things are is the sudden awakening of legendary dragons, including the progenitor of them all, Galakrond.
Being the daddy of all dragons, Galakrond's awakening is kind of a big deal. E.V.I.L. is attempting to wield his great power for their nefarious ends. All of this will go down in the new PvE adventure, Galakrond's Awakening. Like most adventures, this is a solo romp full of special rules and cards to play with outside of the normal meta. Unlike most adventures, Galakrond's Awakening will actually feature 35 cards for you to add to your collection.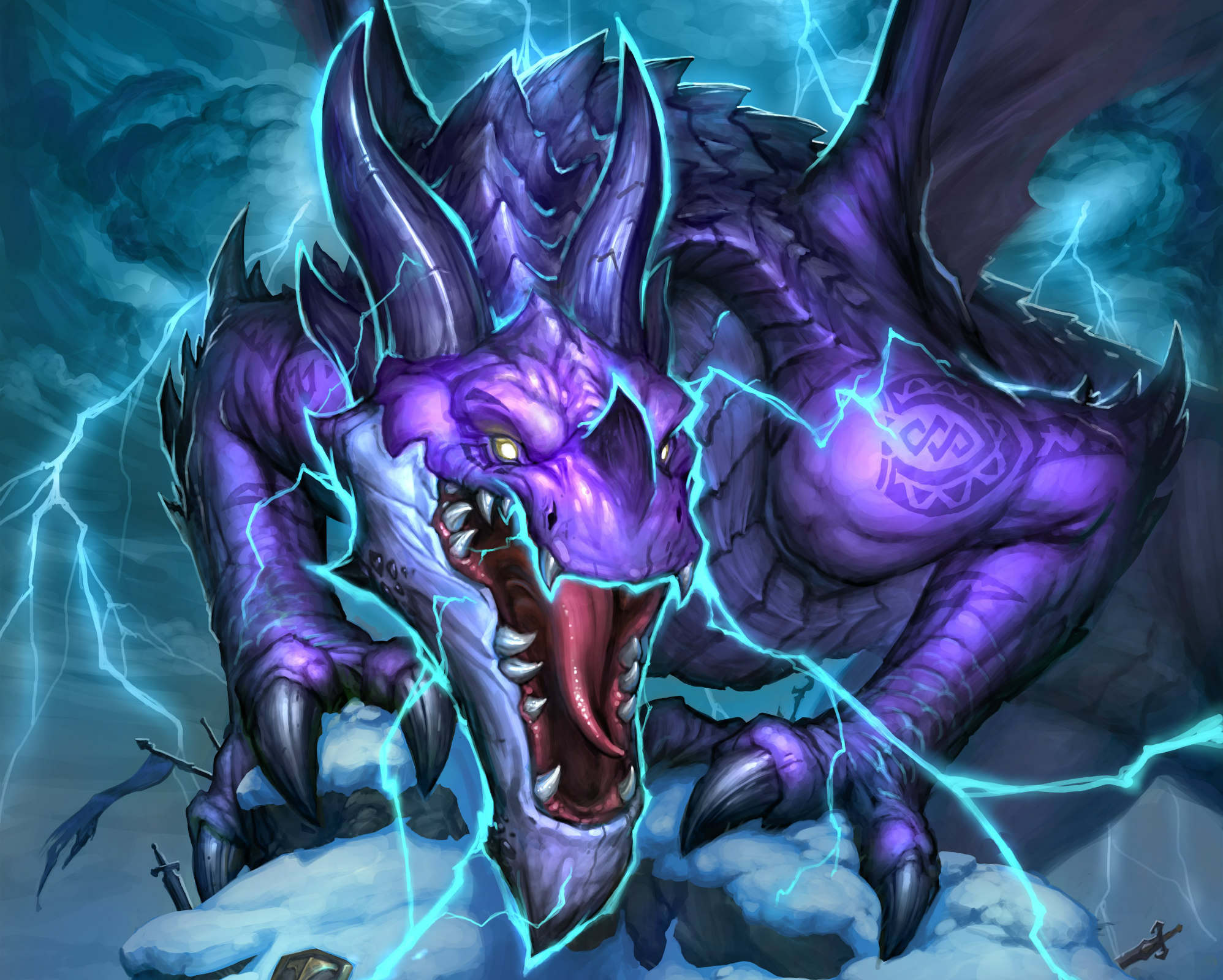 The big mechanic in this expansion focuses around Galakrond himself. With the new keyword, Invoke, Galakrond will trade places with your current hero, with his own stats. Cards that Invoke him after being played will level him up, empowering his Battlecry ability. At his third and final level, he even equips his own weapon. The legendary dragon comes in five different base forms, one for each member of the League of E.V.I.L., each slightly altering his abilities
Outside big daddy dragon, there will be ten more legendary dragons, one for each class and one neutral. Each dragon will have a Dragon's Breath ability, which will provide a huge bonus while the dragon is in play. There's also a new Sidequest mechanic. As they resemble Quests, mini goals within a game to activate a cards bonus ability, the requirements to get these bonuses are less strenuous. For example, a Mage card called Elemental Allies will let your draw three cards so long as you play two elementals in a row.
See more dragon action below:
Hearthstone: Descent of Dragons releases today! You can get a head start by purchasing one of the bundles, either the 60 pack Standard Bundle ($50) or the 100 pack Mega Bundle ($80). If you want a heads up on all the cards and some potential insight on this brand new set, come to our Heathstone wiki!