Strategy RPG mobile Arknights launched on January 16 with four dedicated episodes for players to start their journey on Rhodes Island. Proceeding from the last intense episode, Episode Five, Necessary Solutions, has really pushed the whole situation to the edge. Along with the unlocked storyline, multiple additions such as new characters, furniture, and events are also live.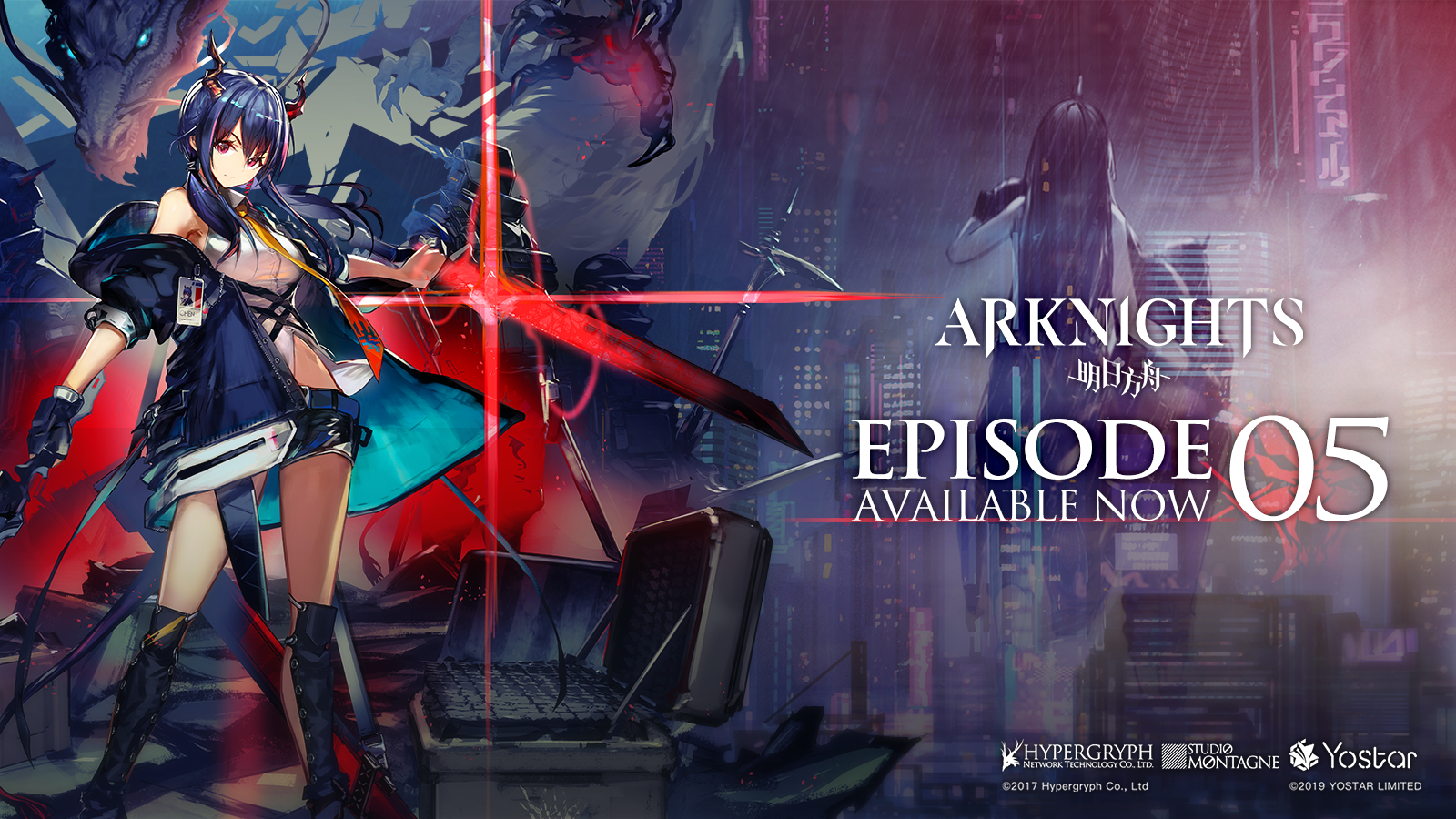 Sneak peek of the new episode:
After Rhodes Island encountered FrostNova, Reunion focused their aim towards Lungmen. Meanwhile, a cloud of doubt and suspicion has settled over Lungmen. Amiya, the leader of Rhodes Island, personally hands over what she learned in Chernobog to the Lungmen Guard Department. But things never really go as planned… When Amiya confronts Reunion's terrifying "FrostNova," L.G.D. Officer Ch'en receives some fateful news.
New characters:
There are five new operators, six-star guard Ch'en, five-star guard Swire, four-star caster Greyy, three-star defender Spot, and three-star guard Popukar. Ch'en is the Special Inspection Unit Chief, and her colleague Swire is a senior superintendent. Both operators serve in the Lungmen Guard Department.
Greyy, Popukar, and Spot are all serving on Rhodes Island. Greyy is an extremely talented operator wielding electricity and technology. His AoE damage cab reduces a target's movement speed while attacking. Popukar and Spot are members of Op Reserve Team A6. Under a tiny and cute shell, Popukar is ready to rev her chainsaw and fight anytime; Spot is a real tough guy with a meek mind. As a healing defender, he can block enemies while healing fellow teammates.
Sign-in rewards:
Before April 2nd, players can sign in regularly to claim multiple rewards every day. From March 5th – March 19th, players can log in for 7 days in total to claim new outfits of Veitafield [Rewilder] Series Classics and Bitter Herbs for Myrrh for free.
New furniture sets Ch'en's office and Colombian Modern Hotel, new outfits for Exusiai, Cliffheart, Cuora, and headhunting events are also waiting for players to discover in-game.
You can download and play Arknights now! For more information about the game itself, check out our Arknights wiki.
This article is sponsored by Yostar Games, the publisher of Arknights.
---