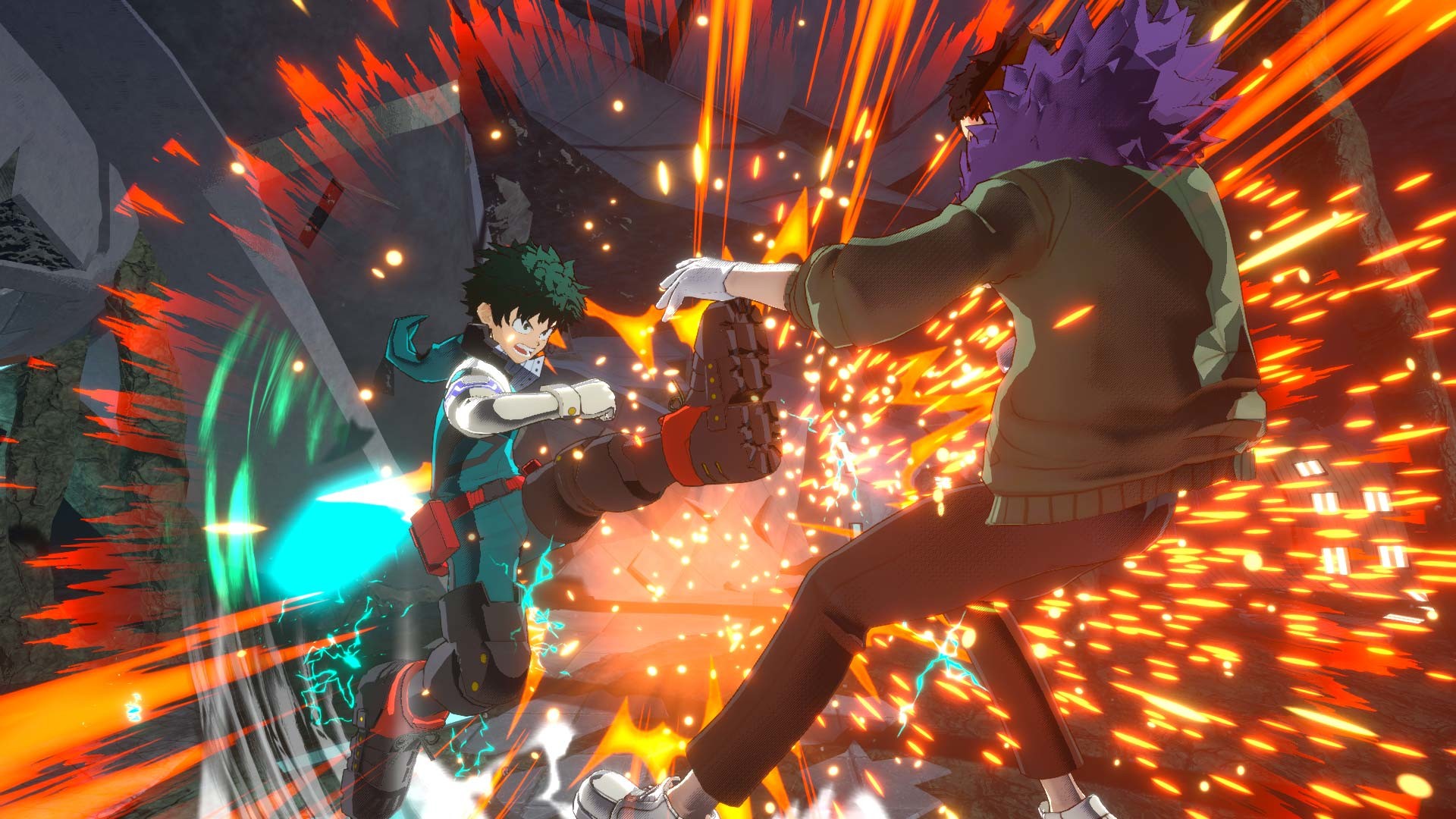 For those who might not know it, think of My Hero Academia as a kind of anime version of X-Men: Evolution, mixed with a little Harry Potter. Super-powered students of various ages attend a school designed specifically for them, owned and operated by super-powered faculty. Sometimes they fight each other, with their powers – also known as Quirks – becoming the heart of some storylines and the visual language of a lot of the show's colorful action. Double down on that last part, and you have My Hero One's Justice 2, a fighting game that puts those quirks front and center.
Created by some of the same folks that brought you Dragonball Xenoverse and the Budokai games, One's Justice 2 shares some of their bedrock mechanics. 1-on-1 battles take place in destructible 3D arenas, normal strings of attacks come from a pool of similar button string combinations, etc. Things get a little wilder from there. Flight is possible for some characters like in Dragonball, but all characters can take the fight to the walls and ceilings of the stages. A Sidekick system allows you to take an additional character into battle with you to aid you. Should another player be around and want to join in, they can actually take control of sidekicks, turning fights into tag team beatdowns. Special attacks and super moves (called Plus Ultras) keep each character unique and interesting, and a Stamina gauge keeps it all balanced. Sidekicks can use Plus Ultra attacks in tandem with main characters, creating game changing Team Plus Ultra attacks.
See more colorful fisticuffs below:
My Hero One's Justice 2 hits Steam, PlayStation 4, Xbox One, and Nintendo Switch today. If you're looking for some more extra study time, come to our My Hero One's Justice 2 wiki!.